December 23, 2021
Top 10 stories of 2021: #10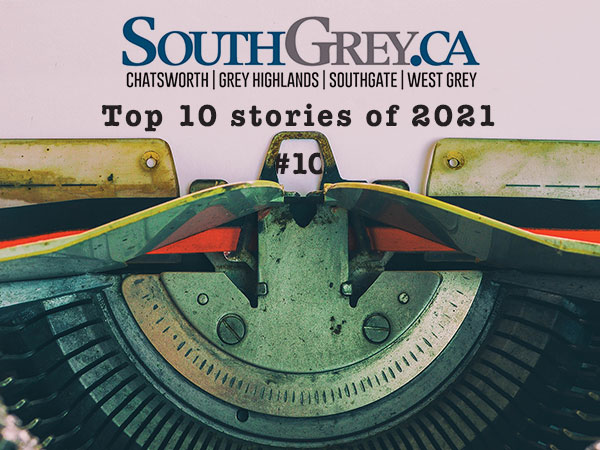 Lottery winners claim their prizes
BY SOUTHGREY.CA STAFF — Several local lottery winners were announced in 2021.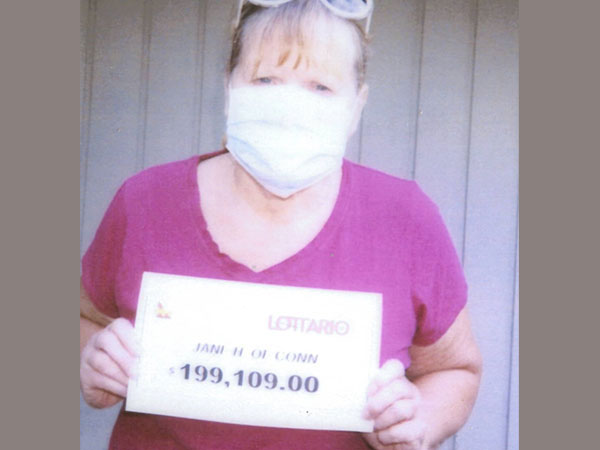 Jane Holt of Conn won "Ontario's jackpot" – $199,109 in the December 26, 2020 LOTTARIO draw but wasn't announced until July. "I was checking the winning numbers against my ticket and when I saw I matched all six, it was a very nice surprise," she said and planned to treat herself to some new furniture and save the rest to enhance her retirement.
Two winners scored big prizes playing the new $5 INSTANT PLINKO game which combines popular scratch play with prizes revealed in-store by an animated chip drop on the lottery terminal screen. But the big money comes to a few winners who earn the chance to drop a chip on a real PLINKO Board at the OLG Prize Centre in Toronto.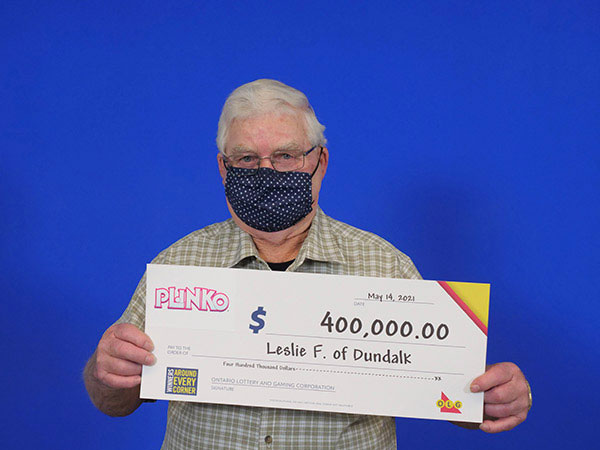 On May 14, Leslie Franks of Dundalk did just that and won $400,000. "I've been playing the lottery for decades," shared Leslie, while at the OLG Prize Centre. "Something told me to play INSTANT PLINKO when I was there and I ended up winning a chip drop," he added.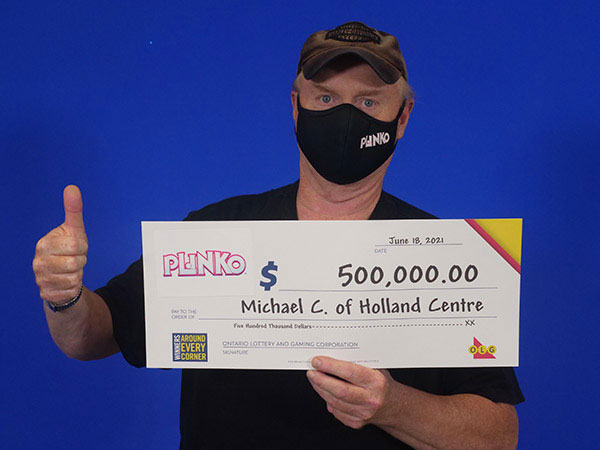 On June 18, Michael Carefoot, a 63-year-old welder from Holland Centre took it one step further and won the maximum prize of $500,000 with the same game. When he discovered his big win, he couldn't believe it. "It's just crazy. My girlfriend is happy," he said, adding that he planned to save his winnings for retirement and house renovations.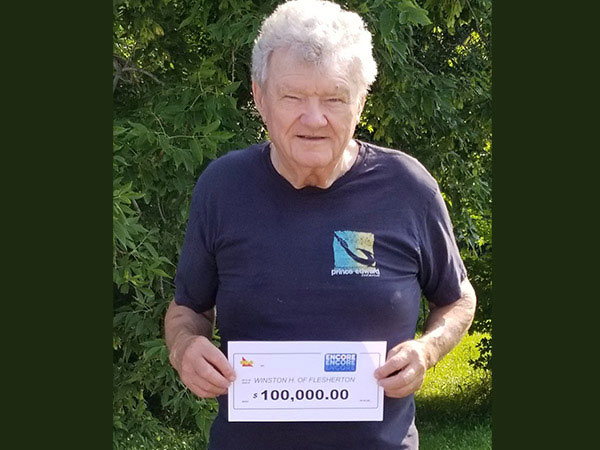 An LOTTO MAX winner from Grey Highlands, Winston Hawkins matched the last six of seven ENCORE numbers in exact order in the May 7, 2021 LOTTO MAX draw to win $100,000. His winning ticket was purchased at The Bargain Centre on Main Street in Markdale.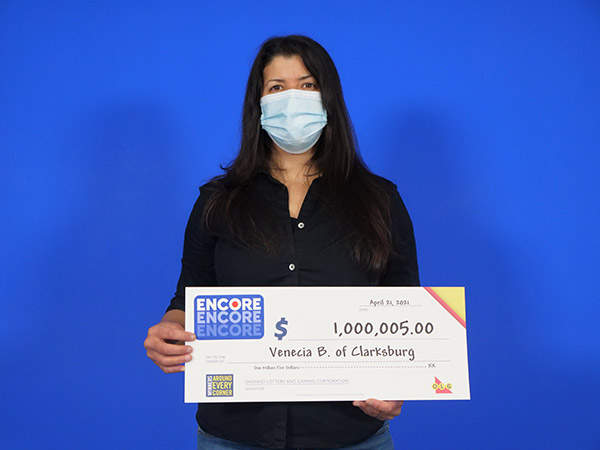 But the biggest local winner of 2021 was Venecia Bautista Taveras of Clarksburg, who matched all seven ENCORE numbers in exact order in the April 16, 2021 LOTTO MAX draw to win $1 million. Her winning ticket was purchased at the Top O' The Rock on County Road 13 in Eugenia. Venecia also won $5 on another one of her ENCORE selections, bringing her total winnings to $1,000,005.
Visit the original stories:
Grey Highlands man celebrates $100,000 encore win
Clarksburg woman wins $1 million after buying ticket in Grey Highlands
Dundalk man wins $400,000 with Instant Plinko
Holland Centre man wins $500,000 with Instant Plinko
Jane Holt of Conn wins over $199,000 in December 2020 Lottario draw
---
At South Grey News, we endeavour to bring you truthful and factual, up-to-date local community news in a quick and easy-to-digest format that's free of political bias. We believe this service is more important today than ever before, as social media has given rise to misinformation, largely unchecked by big corporations who put profits ahead of their responsibilities.
South Grey News does not have the resources of a big corporation. We are a small, locally owned-and-operated organization. Research, analysis and physical attendance at public meetings and community events requires considerable effort. But contributions from readers and advertisers, however big or small, go a long way to helping us deliver positive, open and honest journalism for this community.
Please consider supporting South Grey News with a donation in lieu of a subscription fee and let us know that our efforts are appreciated. Thank you.