December 23, 2022
A year to remember: Top 10 stories of 2022 - #10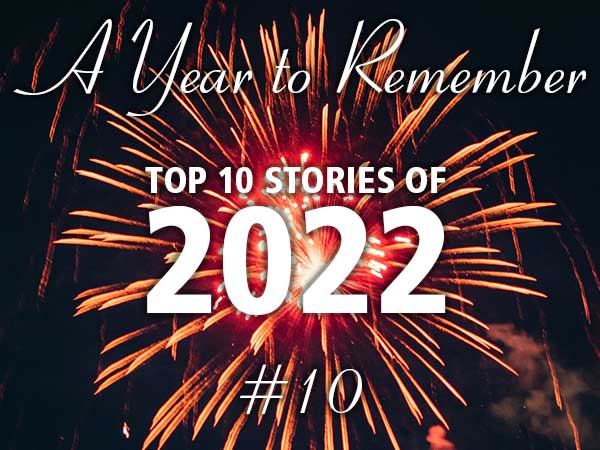 BY SOUTHGREY.CA STAFF — We love our Fall Fairs! This is undeniably true. For an area with a total population of approximately 30,000, southern Grey County counts as many as six official Fall Fairs — that's a lot of rural fun packed into the small space of only four weeks from August to September!

The tenth most popular story on SouthGrey.ca documented all of the tractor-pulling, agriculture-competing, livestock-loving, quilt-displaying, beer-swilling, square-dance stepping, pet-showing, pie-eating and corn hole-throwing activities on offer at this year's fairs. All the live music, food, games and entertainment did not disappoint either, as people flocked to their local community centres and arenas in numbers not seen since 2019.
Ontario's fairs are steeped in history and tradition. They are an annual celebration of our farming culture and the annual harvest. After two years of very limited, to no Fall Fair events due to the COVID-19 pandemic, it seemed like we were all desperate to get back to our roots and party with our neighbours again.
Here's hoping that 2023 will see an even bigger return to such pursuits. We also want to thank all of the dedicated volunteers who make these events possible.
See: It's Fall Fair time again in Southern Grey County!
---
At South Grey News, we endeavour to bring you truthful and factual, up-to-date local community news in a quick and easy-to-digest format that's free of political bias. We believe this service is more important today than ever before, as social media has given rise to misinformation, largely unchecked by big corporations who put profits ahead of their responsibilities.
South Grey News does not have the resources of a big corporation. We are a small, locally owned-and-operated organization. Research, analysis and physical attendance at public meetings and community events requires considerable effort. But contributions from readers and advertisers, however big or small, go a long way to helping us deliver positive, open and honest journalism for this community.
Please consider supporting South Grey News with a donation in lieu of a subscription fee and let us know that our efforts are appreciated. Thank you.