Southgate Adventure
Sports and Recreation
SPONSORED CONTENT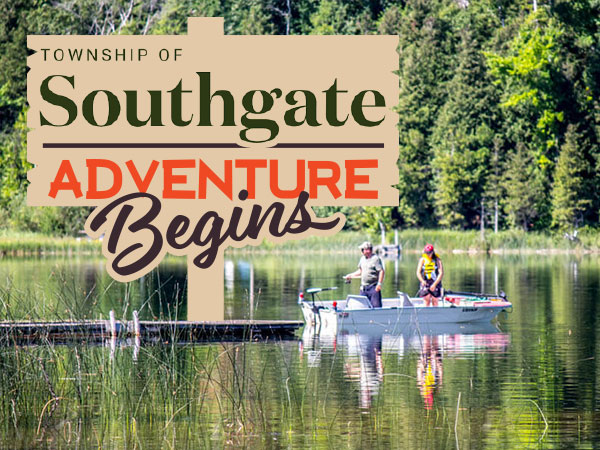 Restrictions imposed to mitigate the spread of COVID-19 may impact many of the experiences described in the pages ahead. To ensure your Southgate adventure doesn't present any unwelcome surprises, please check the applicable rules according to the Ontario Roadmap to Reopen and call ahead when planning to visit businesses.
Sports and Recreation
There are many recreation facilities in the Township of Southgate. All parks and recreation centres are family-friendly, with some with featuring swimming or a pool, walking trails, camping, open public space and appealing to visitors on a warm summer day, following an enjoyable game of baseball. Venture out to one of natural spaces for some lake or fly fishing, hunting and more.
Gliding
Experience the magic of pure flight with the Toronto Soaring Club, a gliding club with a field located just north of Hwy 89. Visitors are welcome to come and enjoy an introductory familiarization flight with one of their experienced flying instructors on weekends and statutory holidays during the soaring season. For more information, visit their website.
Golf Courses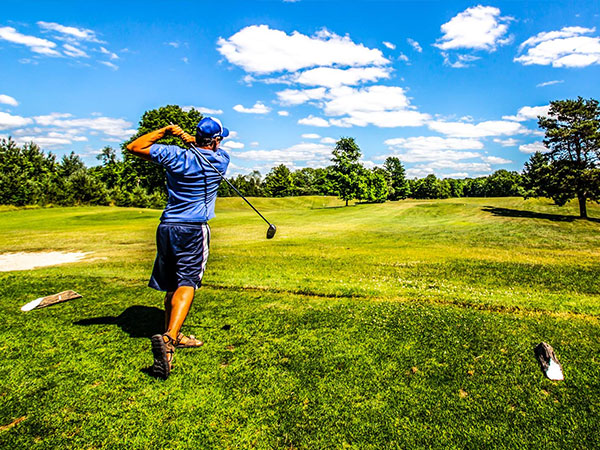 Photo: Homestead Golf and Winter Resort
Homestead Golf and Winter Resort is a year round operation that focuses on golf during the summer months with a clubhouse for relaxation and dining. The course is a short 18-hole, par-69 links, offering birdie opportunities for golfers of all levels. Call 519-369-3771 for tee times. For more information, visit their website.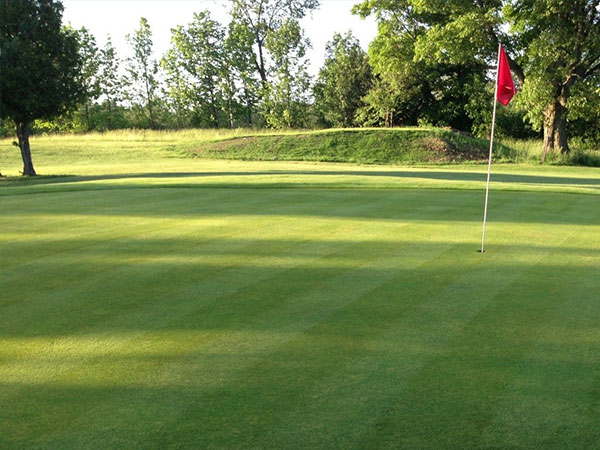 Photo: Mount Forest Golf Club
Set in the rolling hills just north of Mount Forest, the 9-hole, par-33 Mount Forest Golf Course can provide enough of a challenge to more experience golfers without being too difficult to scare away any novice linksmen. Call 519-334-3322 for tee times and/or a great relaxing meal in their restaurant. For more information, visit their website.
Horseback Riding
There are a number of horseback riding facilities in Southgate but one location services special needs for youth and adults. Therapeutic horse riding sessions can be booked at Stable 71 near Dundalk. This facility offers unique programs to people looking for an alternative approach to addressing and developing their own personal goals in regards to mental health.
Hunting
Hunting is permitted on all Saugeen Conservation lands in Southgate, including three selected properties of the Grand River Conservation Authority. Many of these lands are provincially significant wetlands and woodlands that are conserved for the betterment of the watershed, as well as for residents, visitors and future generations. ATVs, 4-wheel- drive vehicles and motor bikes are not permitted on any of these properties.
Hunting is also allowed on selected properties of the Grey County Forests. Camp Oliver in Egremont and Dromore East. Signs are posted at trail entrances to let visitors know which activities are allowed on the forest property. Remember to respect the trails, other users and activities.
Stock Car Racing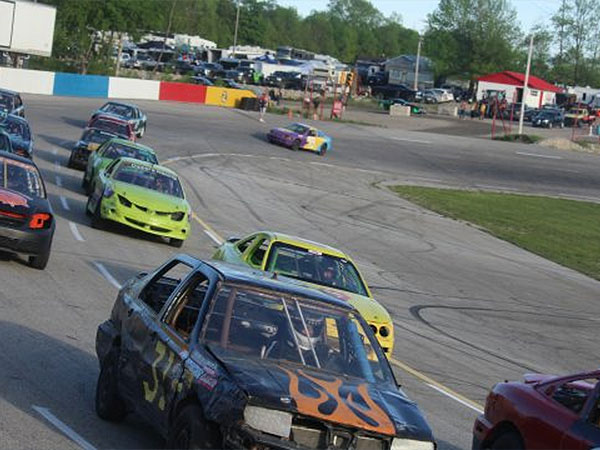 Photo: Full Throttle Speedway
Weekly racing at Full Throttle Speedway in Varney is an exciting feature of summer in Southgate. Every Saturday, pit gates open at noon and at 6 pm, all manner of cars and trucks speed around Canada's fastest quarter-mile paved oval track. Get ready for vintage and late model, thunder truck, pro sprint, crazy train and stock car racing at its finest. Cheer on your favourites and enjoy an entertaining night like no other!
&nbsp:
Parks and Recreation
Dromore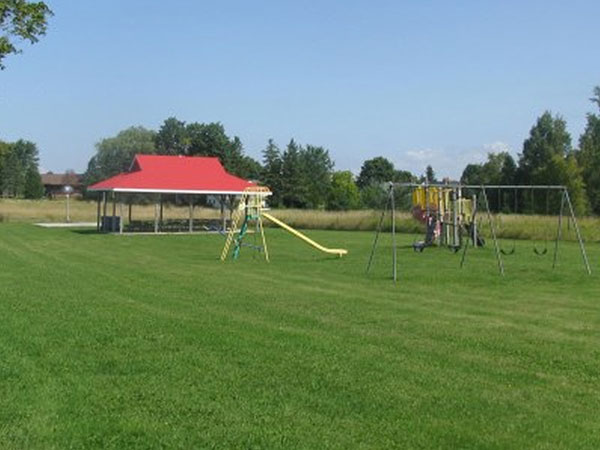 Dromore Park. Photo: Township of Southgate
Heading north along Grey Road 23, just north of Grey Road 9 and a little bit east of Hopeville, sits the little hamlet of Dromore. Not to be outdone by larger communities, the Dromore public park has several features, including a baseball diamond, soccer field, playground equipment, and picnic area.
Dundalk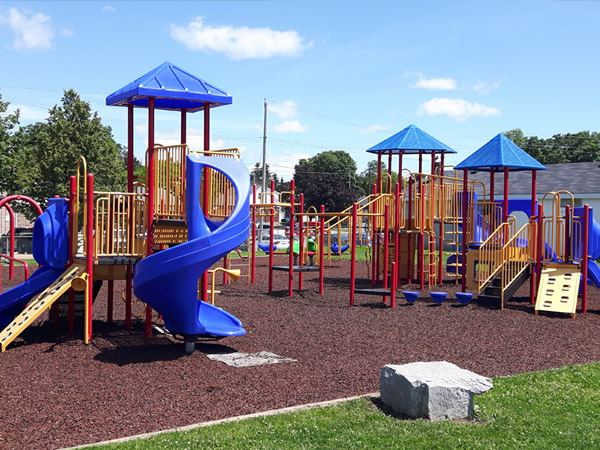 Dundalk Memorial Park playground.
There are many ways to play in Dundalk. During the summer, the Dundalk Arena and Community Centre is the natural hub for wedding receptions, dances, fairs, festivals and other events. In winter, public skating and hockey keep families actively engaged.
Memorial Park is where you'll find the Dundalk public swimming pool, baseball diamond, skateboard park, sports court, and BMX pad. Free summer youth programs organized by the South East Grey Community Health Centre engage kids and teens in interactive fun with games like ultimate frisbee, outdoor twister, scavenger hunts and more. The community park is also equipped with a beautiful playground.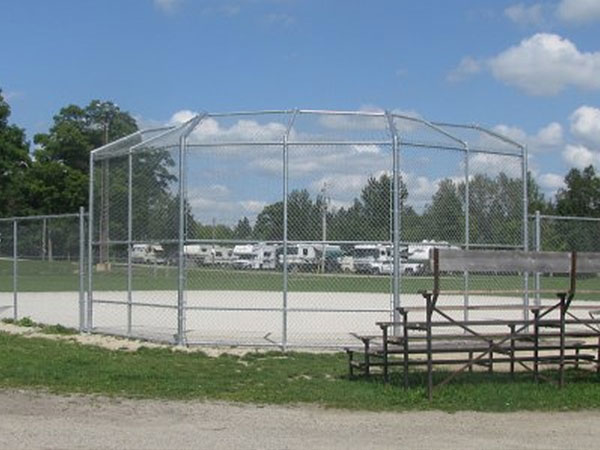 Dundalk Memorial Park baseball diamond. Photo: Township of Southgate
The Frank MacIntyre Building is a public rental space, great for hosting a variety of functions, including bridal showers, dinners, dances, birthday parties, meetings and more. Open year-round, it has a capacity for 120 people with several features, including fridge, stove, microwave, coffee percolator, chairs, tables and indoor shuffleboard.
Dundalk Lions Pavilion is another public rental space. It is open from Victoria Day long weekend until the end of September. Use of the fridge and stove is available and there is a walking trail and campground on the premises.
The Pat Dales Baseball Diamond and Community Park is located behind the arena at the fairgrounds. It's another great family hangout and has a functional playground for the kids.
Holstein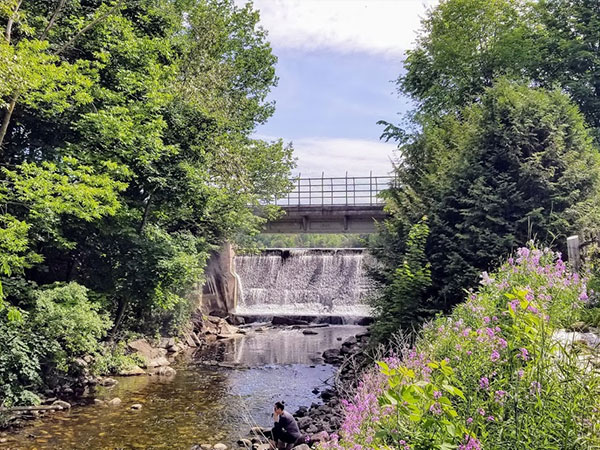 Holstein Jubilee Park Dam. Photo: www.canada247
Holstein Jubilee Park is an awesome place to go for a some family recreation. The public park facilities include a pavilion, baseball diamond and kids' playgound. The Holstein Dam also provides a great backdrop for a little photography, fishing or picnicking.
Hopeville
Hopeville is a hamlet located at the crossroads of Grey Roads 9 and 14. During summer, Hopeville Park hosts many family gatherings and activities utilizing the baseball diamond, pavilion, and playground.
Swinton Park
Open year-round, the Swinton Park Community Centre has capacity for 90 people, and is a public space available for a variety of functions, including, but not limited to bridal showers, dinners, dances, birthday parties, meetings, and more.
To rent any of the public facilities mentioned above, visit the Township of Southgate website.
Wilder Lake
Spend a lazy day on Wilder Lake, one of Southgate's hidden gem fishing lakes. There is no public boat launch, so lake access is a bit tricky. Bring a light non-motorized craft because you might have to carry it from the end of Lake Road, just off of Southgate Township Road 26 to the shore which is a few metres away. But once you are out on the water, you'll be delighted to find bass, perch and panfish on your hook.
Got game?
There are so many ways to play in the Township of Southgate. No matter what your preference, you are sure to find the way that suits you best!