Southgate Adventure
Shopping
SPONSORED CONTENT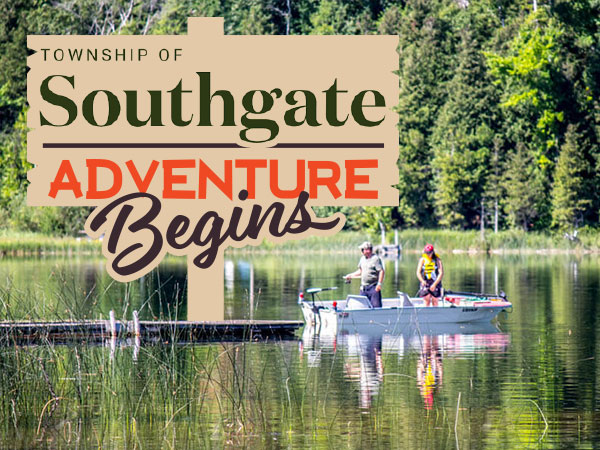 Restrictions imposed to mitigate the spread of COVID-19 may impact many of the experiences described in the pages ahead. To ensure your Southgate adventure doesn't present any unwelcome surprises, please check the applicable rules according to the Ontario Roadmap to Reopen and call ahead when planning to visit businesses.
Shopping
With many small communities connected by an unending grid of County roads and Concessions, you can imagine the many quaint places to discover while driving around in the Township of Southgate. Mennonite farmgate businesses are around every corner and small friendly retailers provide a wealth of local flavour along your journey. There's something here for every shopper but half the fun is in the looking!
Conn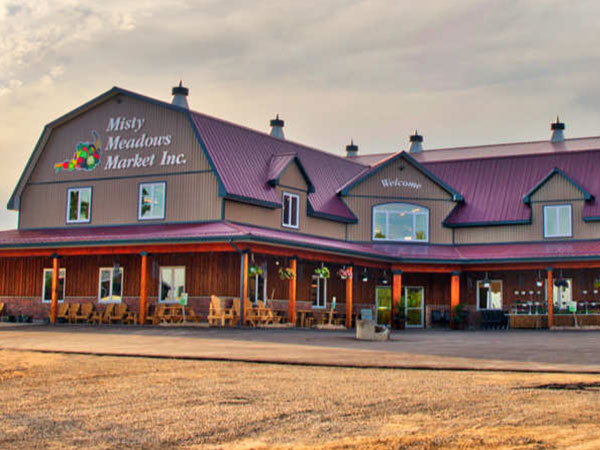 Photo: www.mistymeadowsmarket.ca
Misty Meadows Market is a Mennonite grocery store that's worth the visit to Conn. You will discover a quaint little country market bursting with a large variety of fresh fruits and vegetables in season, and year round home baking, groceries, crafts and gifts. Discover more at www.mistymeadowsmarket.ca.
Yogi's Leather Shop is a leather goods manufacturer along Southgate Township Road 8 between Conn and Kingscote. Open hours vary, so it's best to call ahead. 519-923-6464.
Dundalk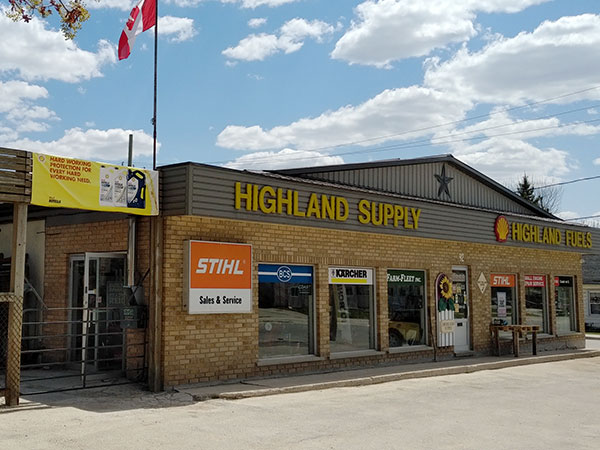 Servicing the broader farming community, Dundalk has all of your machinery and repair needs covered. Highland Fuels and Highland Supply keep your vehicles and rural property well looked after, with Shell fuels and a variety of brand name products like Karcher, BCS, Toro, Stihl, BE Power Equipment and Farm Fleet.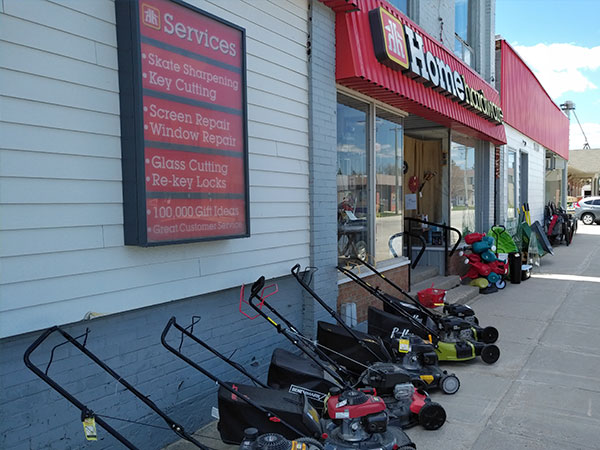 For any home project, large or small, MacDonald Home Hardware is the place to visit. From paints to hardware, home, and garden supplies, gifts and more, the knowledgable staff is always ready to assist. Dundalk Ace Country & Garden is another handy home supplier. It is part of Huron Bay Cooperative Ltd., a chain store retailer stocking household tools, supplies & more.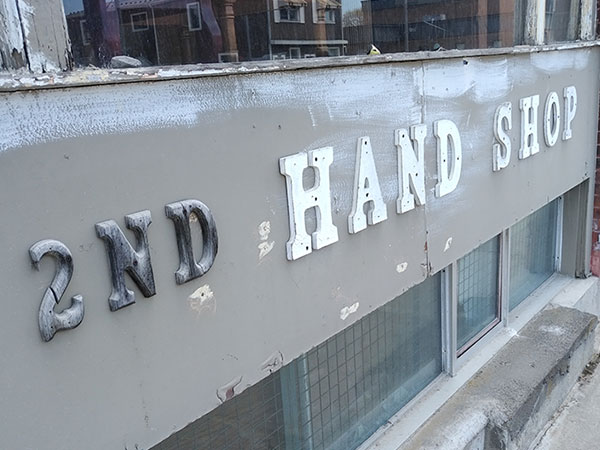 For the bargain hunter in the family, Dundalk offers a number of consignment antiques, books and recycled merchandise shops. Sanford & Son, R & J's Recycled Treasures and Rose Coloured Glasses all keep a wide supply of collectibles, electronics, toys and thrift shop items at hand. Inventories change constantly, so visit often and take your time to browse a while.
In the heart of downtown Dundalk you will find ABC Flowers and Gifts, a lovely little shop offering a wide selection of fresh flowers, potted blooms and outdoor hanging planters along with thoughtful gift ideas. Pop across the street to the Daisy Mart for any of your convenience store needs.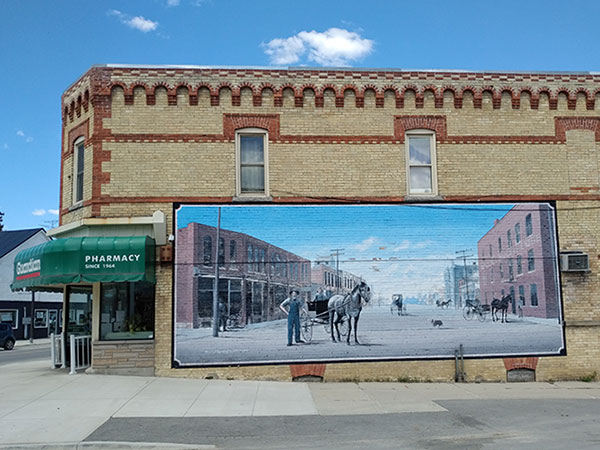 When visiting Dundalk, remember that Guardian Village Pharmacy will look after your medicinal, body, skin and hair care needs.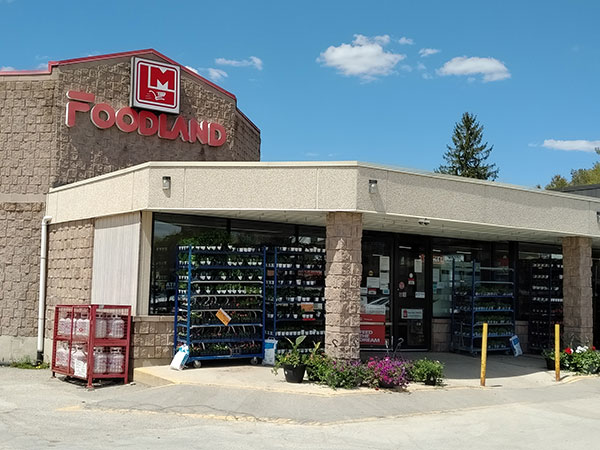 Further down Main Street, Jug City is a corner store that provides essential groceries and snacks, while Dundalk Foodland has a wide selection of groceries, produce, bread, baked goods and hot meals-to-go. Just behind Foodland Plaza, the Southgate Community Farmers' Market operates every Wednesday from 4 pm - 7 pm, May to October. A seasonal market with many fresh local products, the market also provides locally produced jams, cookies, baked goods, meats and cheeses with some treats for furry friends as well.
Holstein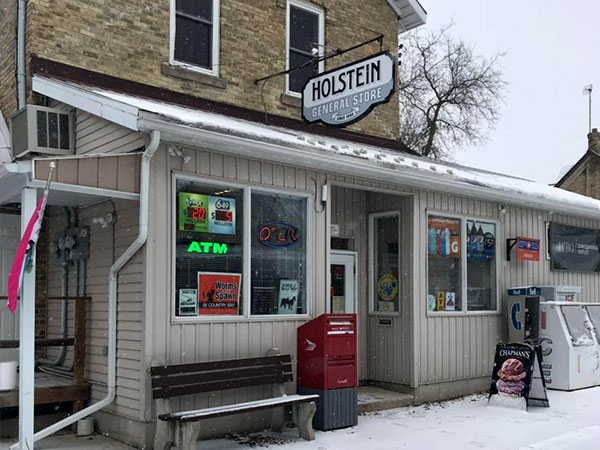 Photo: Holstein General Store
Holstein General Store is a traditional general store in downtown Holstein within walking distance of the Holstein Dam. It is a one-stop shopping experience with a post office, dry cleaning depot, lottery centre, groceries, ice cream, Loves' Sweetness products and an LCBO Convenience outlet.
The Holstein Feed Mill stands ready to supply local farmers with a full line of nutritional solutions for their animals. Although, not a place for the general public to browse around in, the building stands on the foundation of a much older mill and is an interesting reminder that we're in old farm settler country.
Cedarville
The Creekbank Sewing Machine Shop is a little out-of-the-way piece of heaven for home crafters in the area. Their staff is passionate about sewing machines and accessories and are ready to help match you with a sewing machine, threads, patterns, kits and anything else that fits your project needs.
Mount Forest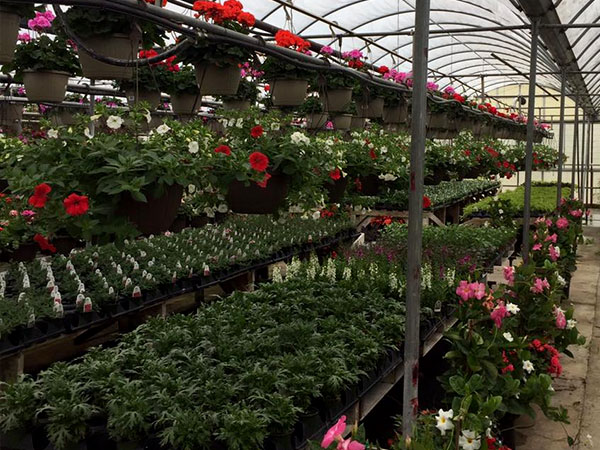 Photo: Mount Forest Greenhouses
A portion of Mount Forest overlaps the Southgate boundary in the southwest corner. A vibrant shopping centre, the town has many markets and retailers within its core and you'll find a great selection of shops and services there. Mount Forest Greenhouses provides one of the more notable shopping experiences along its Southgate boundary outskirts. The facility boasts 20,000 square feet of covered nurseries and offers a wide variety of annuals, perennials, trees and shrubs — a wonderful place for gardeners to stop and smell the roses!
Southgate has a variety of rural businesses and farmgate sales opportunities that are yours to discover as you venture through local community to experience and find what Grown in Grey has to offer by way of consistency, quality and value.