Southgate Adventure
Cultural Amenities
SPONSORED CONTENT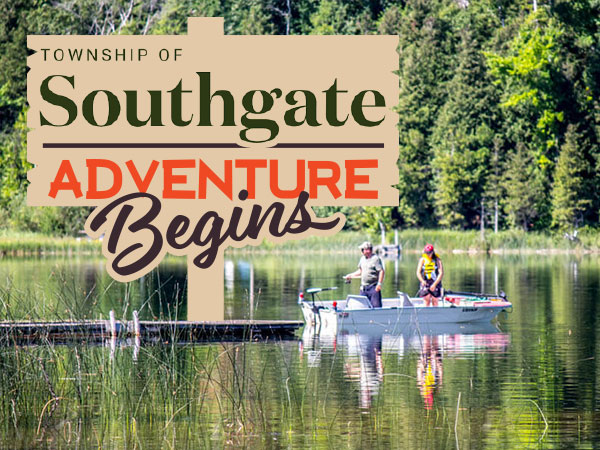 Restrictions imposed to mitigate the spread of COVID-19 may impact many of the experiences described in the pages ahead. To ensure your Southgate adventure doesn't present any unwelcome surprises, please check the applicable rules according to the Ontario Roadmap to Reopen and call ahead when planning to visit businesses.
Cultural amenities
Culture enhances our quality of life and increases overall happiness for both individuals and larger populations. Within the township of Southgate, your emotional and physical well-being is in good hands.
Expect to devote a higher percentage of your daily time to leisure, arts and cultural activities here. You will feel a stronger sense of belonging and observe the care and concern shown by your neighbours and friends. Check out the many ways to soothe your soul and surround yourself with the friendly rural culture of this community.
The Mennonite Community
What do you know about Mennonite communities in Ontario? If you're like most of us, the answer might be, "not much."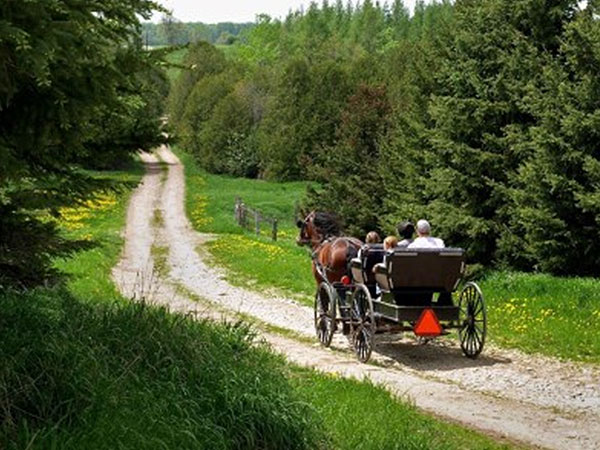 Photo: Township of Southgate
In Southgate we have 3 different Mennonite communities, all with their own beliefs and traditions related to transportation and farming practices. With that said they are important members of our community with farmgate sales, agriculture production and on-farm manufacturing that creates many local jobs. These rural shops are in the business of woodworking, steel fabrication, consumer goods and services to support the community. When people hear about Mennonites, many think of horse and buggy transportation, and a lifestyle without most modern technologies. These orders of Mennonites, living in our community are a unique part of much more diverse Mennonite denominations across Canada.
Old Order Mennonites have lived in this country for nearly 200 years and are well established as good farmers and caretakers of the land. They believe in the importance of a church built on their teachings that the concept of community is essential for faithful living. Some Orders use the public school system, while other groups have their own parochial schools. Some Mennonite Orders believe that adoption of the latest technology would erode their core values of humility and simple living. But many progressive Mennonites have actually adopted the changes of mainstream technologies and culture. On the surface, they maintain many of the old ways but have selectively accepted certain technological advancements and are very progressive.
To outsiders, Mennonite communities might seem very isolated. However, their members are very friendly, are great neighbours and invite interaction with the broader public. A visit to a Mennonite farm is like transporting yourself back to the 19th century and a time before motorized transportation, modernized production methods or current fashions.
Take a drive through the rural areas of this Township. Stop at numerous farmgate businesses along the journey and find a way of life that's a little slower, a lot more reserved and uniquely charming.
Dundalk
Dundalk Dance Association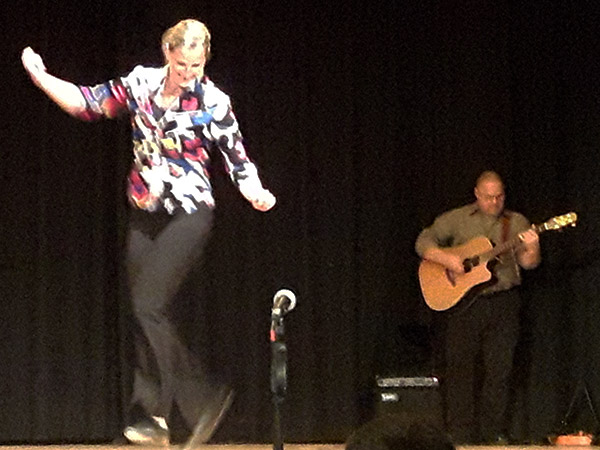 The Canadian traditions of musical jamborees, clogging, square dancing and step dancing are kept alive by the Dundalk Dance Association. The group provides venues for talented entertainers to practice and showcase their skills, by hosting the annual Dundalk Dance Festival and regularly scheduled fundraising jamborees. It's high energy fun for all ages.
Dundalk Little Theatre
The Dundalk Little Theatre (DLT) is a community theatre group that performs two to three times per year. Established in 1996 to provide education, and participation in dramatic arts, the little group has mounted some ambitious productions over the years, including The Mousetrap, The Sound of Music and Oliver.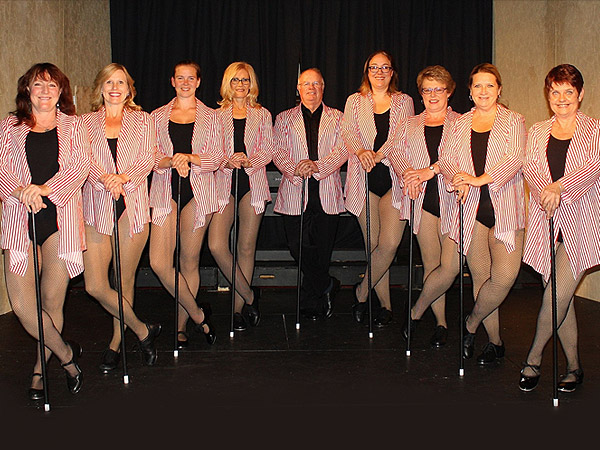 Photo: Dundalk Little Theatre
Prior to its closure in 2013, DLT staged its performances in the Dundalk Olde Town Hall but plays have moved to the Dundalk United Church, a beautiful building which boasts wonderful acoustics and seating for approximately 200 people.
Dundalk Olde Town Hall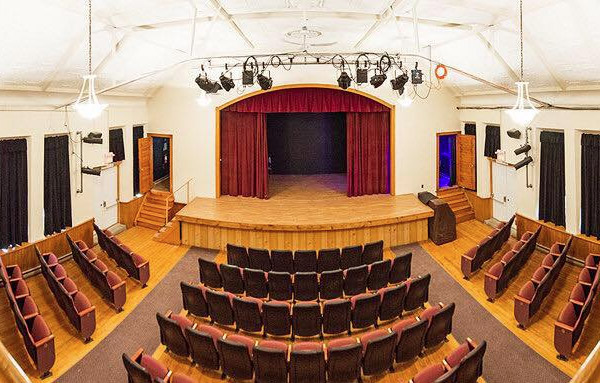 Photo: Dundalk Olde Town Hall
Unfortunately, fire code issues closed the hall in 2013 but recent efforts are being made to bring the facility back into productive use, as part of a grassroots scheme to revitalize downtown. From the outside, it stands as a fine example of early-20th century architecture. On the inside, the bones of an ambitious prospective community hub sit in wait. For more information about the Olde Town Hall revitalization project, visit the Dundalk Olde Town Hall website.
Southgate Ruth Hargrave Memorial Library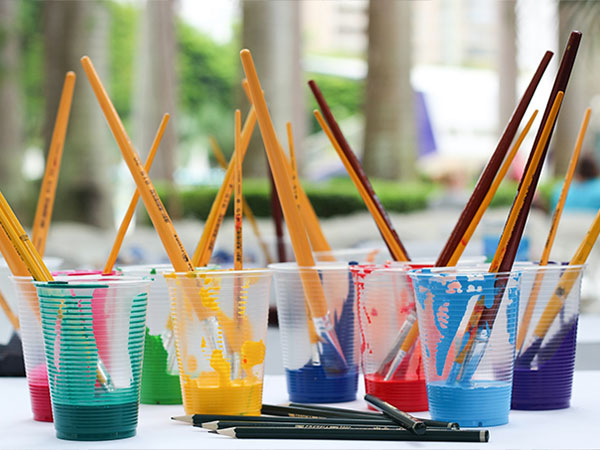 Photo: Southgate Ruth Hargrave Memorial Library
Southgate Ruth Hargrave Memorial Library is a facility to help residents and visitors grow in understanding of their place in the community and the world. The library offers a wide variety of resources beyond just books, from multimedia, ebooks, and genealogy archives, to public computer access, to community activities and more. From crafting programs to help you find that inner artist to excursions that explore nature and your surroundings, you'll find it at this public library in the heart of Dundalk. For more information, visit the Southgate Ruth Hargrave Memorial Library website.
Holstein
Heritage Lane Buggy Rides
What better way to experience the culture of rural Ontario than by one-hour buggy ride through a working Mennonite farm and a maple sugar camp, along the scenic farm backroads of Southgate Township? This Mennonite horse and buggy tour includes a guided journey in a two-seat open buggy which seats up to four adults.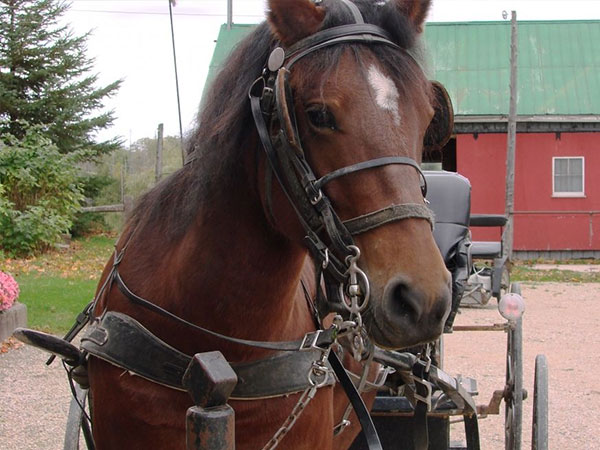 Heritage Lane Buggy Rides. Photo: VisitGrey.ca
Your senses will be overwhelmed with the sights and sounds of country life as you watch the process of turning sugar maple sap into one of nature's sweetest confections. Finish your trip with a sampling of maple syrup, bottled right on the premises. Rides must be booked in advance by phone. There are no rides or sales on Sundays. Cash only is accepted. For more information, visit the Township of Southgate website.
Old Schoolhouse Gallery
The Old Schoolhouse Gallery is owned and operated by photographer, RB Jones and offers photo art, wood creations, advertising art, antiques and other articles of interest. For more information, visit the RB Jones website www.rbjones.ca
Get cultured!
There are many cultural flavours to experience in the Township of Southgate. Taste them all, but check local listings to avoid disappointment!