Southgate Adventure
Culinary Trails
SPONSORED CONTENT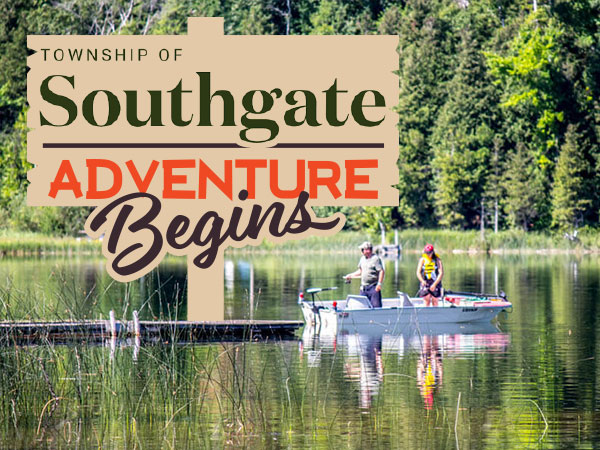 Restrictions imposed to mitigate the spread of COVID-19 may impact many of the experiences described in the pages ahead. To ensure your Southgate adventure doesn't present any unwelcome surprises, please check the applicable rules according to the Ontario Roadmap to Reopen and call ahead when planning to visit businesses.
When you visit Southgate, expect an authentic encounter with this country community. From the endless rural scenery and natural beauty to the quintessential Canadian fare of friendly feasts, maple syrup and butter tarts, the Township has a way of making you feel like you're home.

As you travel the backroads through Southgate's farming community, stop in at a variety of farmgate businesses for fresh homegrown produce and spontaneous smiles all around. It will be worth the drive!
Explore the simpler life on the Butter Tarts and Buggies Tour. Buggy rides, homemade butter tarts, cafés, heirloom plants, local artisans and unique decor await you on a driving route that takes you through five municipalities including Southgate Township. Pick up brochures with map and directions at local tourist info centres. Sit back, relax, meet some super nice people and enjoy the good food that this place has to offer.
Dundalk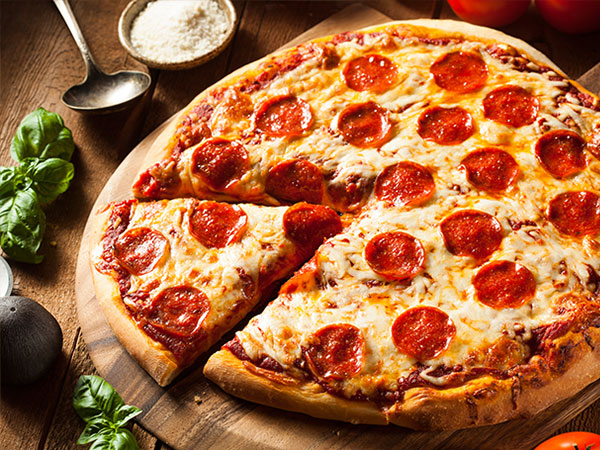 Photo: Main Street Pizza
If you like pizza, you won't be disappointed as Dundalk has a few choices to keep your craving for pie in check. Main Street Pizza is situated downtown and Squareboy Pizza is in Jung's Jug City is in the Foodland plaza. Both stores offer a multitude of cheesy goodness but you'll also find other menu selections such as chicken wings, fries, subs, salad and Italian favourites like lasagne, panzerotti, spaghetti and meatballs. Squareboy has a gluten free crust option too.
On the other hand, the fully licensed Junction Family Restaurant is open for breakfast, lunch and dinner and offers a full menu, specializing in English-style fish and chips, roasted and fried chicken, ribs, steaks, hamburgers and sandwiches. In the summer, cool off with a decadent and refreshing ice cream drink.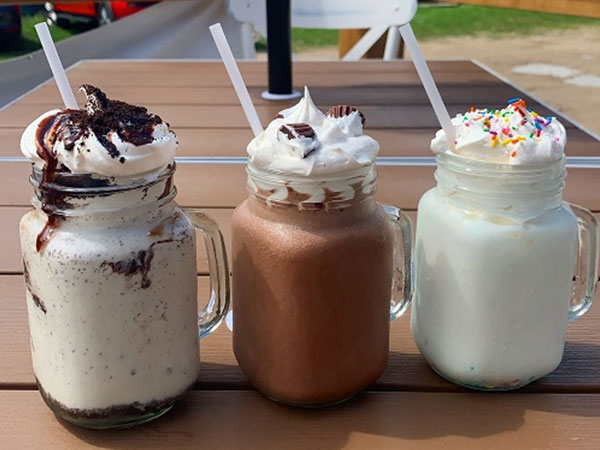 Photo: The Junction Family Restaurant
The Common Ground Café is a new café in downtown Dundalk at Main and Proton Street that features fresh baked goods, specialty coffees and drinks, eat-in and take out soup, sandwiches, paninis and London Dairy Farms ice cream, desserts and pastries to make it a must visit when in the area. Visit their website at www.commongroundsshop.ca
The Southgate Community Farmers' Market operates rain or shine, every Wednesday from 4 to 7 pm at the Lion's Pavilion in Memorial Park. Check out a variety of locally grown vegetables, homemade crafts, lovingly-prepared baked breads, butter tarts, jams and more.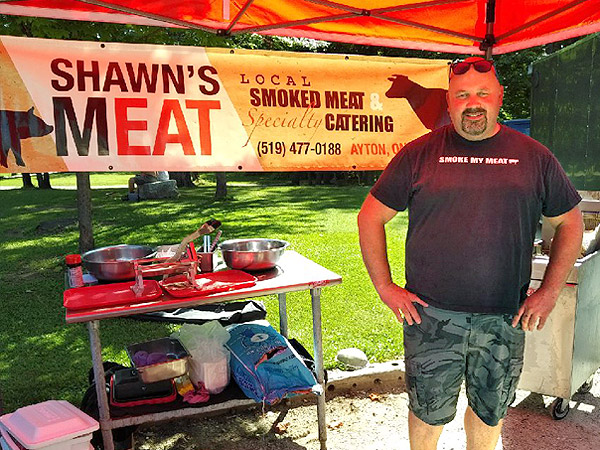 Photo: Shawn Weppler, Southgate Community Farmers' Market
Bakeries and Specialty Foods
Tim Horton – Dundalk
What trip would be complete without a pitstop at Tim Hortons for a donut and a hot or cold drink to keep you going. The convenient drive-thru and On the Run convenience store serves up signature premium-blend coffee, plus light fare like pastry desserts & panini.
Misty Meadows Market - Conn
Like most out-of-the-way places, Conn, at first glance, doesn't seem like much more than a crossroads on the way to somewhere else. But a visit to Misty Meadows Market will turn it into your recurring destination for fresh seasonal fruits and vegetables, year-round Mennonite homemade breads and baking, butter tarts, groceries, crafts and gifts.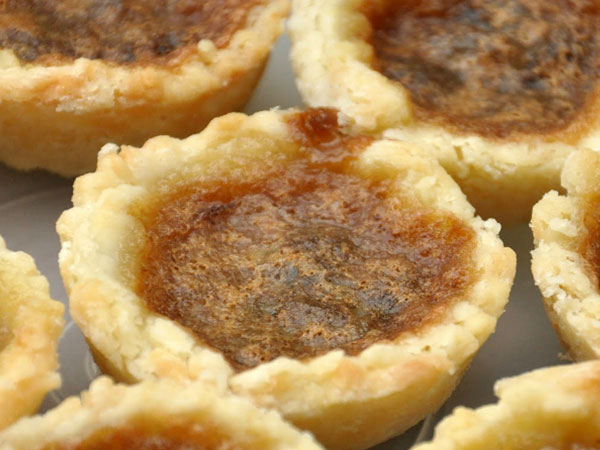 Photo: Misty Meadows Market
Spot Restaurant - Mount Forest
The Spot Restaurant just north of Mount Forest, features daily specials, all-day breakfast, homestyle cooking, fresh-baked desserts like apple pie, a licensed dining room, and is wheelchair accessible. For more information, visit The Spot Restaurant website.
Mount Forest Golf Club & Restaurant
Highway #6 plots a straight line between Durham and Mount Forest. As you pass the road to Holstein on the east, the Mount Forest Golf and Country Club comes into view. Overlooking the course, The Clubhouse Restaurant tempts golfers and passers-by with all-day breakfast, lunchtime sandwiches, tasty family meals like deep fried chicken fingers and strips, lasagne, quesadillas and baked cod as well as homemade desserts like apple pie. It is also fully licensed.
JMAR Meats - Mount Forest
For beef, pork, chicken, sausage, burgers, steak, roasts, ground meats, bacon, kolbassa, pepperettes and other custom cuts, visit JMAR Meats, just north of Mount Forest. The store also features other Mennonite products including maple syrup, flavoured honeys, jams, jellies and pickles from local Mennonite farmers. You can even pick up a tasty bone for your do. Just east of Hwy #6 at 391064 Grey Road #109.
Homestead Golf and Winter Resort - Varney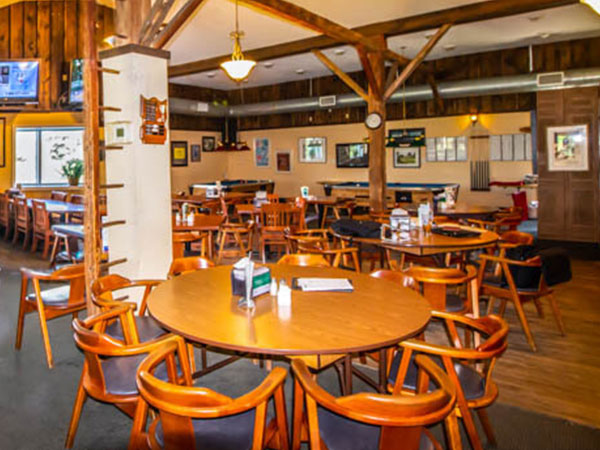 Photo: Bogey and the Blonde, Homestead Resort
On the Southgate Township Road 26, somewhere between Varney, Tartan and Thistle (no, that's not a Celtic comedy dance troupe), sits the Homestead Golf and Winter Resort and it's family dining restaurant, Bogey & The Blonde. Open for lunch and dinner, the facility boasts two new patios and serves delicious sandwiches and wraps, burgers, homemade classics like fried chicken wings, fish and chips, steak and fall-off-the-bone ribs.
Holstein Be sure to visit the Holstein General Store for convenience groceries, fresh breads and buns, dessert pastries, pumpkin, berry and apple pies, ice cream, maple delicacies and more. An opportunity to strike conversation with local people and discover the Holstein dam and mill pond.
Maple Syrup and Other Sweet Delights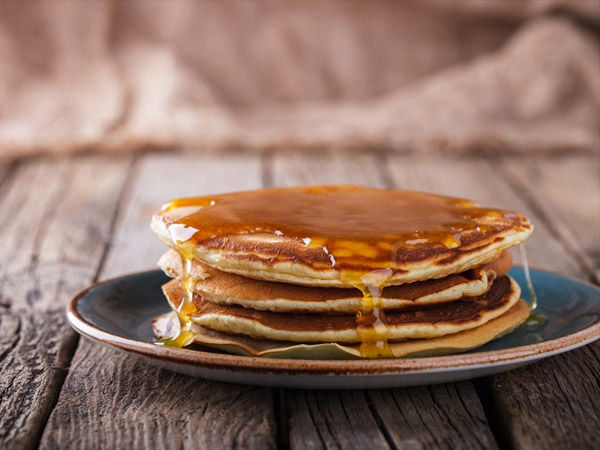 If you love maple syrup, you'll die and go to heaven at Love's Sweetness Maple Products, a third-generation farm and maple syrup business, established in 1985. Home of the annual Holstein Maplefest, Love's Sweetness produces many value-added products including maple sugar, maple butter, maple candy, maple fudge, maple granola and maple BBQ sauces and condiments.
For another back-country experience, tour a working Mennonite farm and maple sugar camp at Heritage Lane. Enjoy a free tasting of different varieties of light to dark maple syrup, grown, harvested, produced and bottled right on the premises.
Hungry yet?

Call ahead to be sure of open hours and enjoy the great culinary experience in Southgate Township.