Southgate Adventure
Business
SPONSORED CONTENT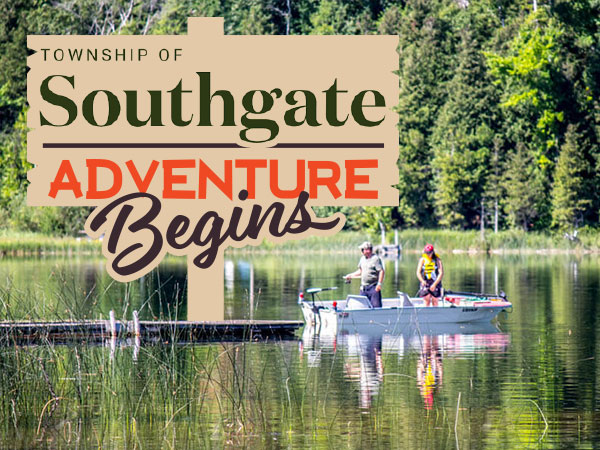 Restrictions imposed to mitigate the spread of COVID-19 may impact many of the experiences described in the pages ahead. To ensure your Southgate adventure doesn't present any unwelcome surprises, please check the applicable rules according to the Ontario Roadmap to Reopen and call ahead when planning to visit businesses.
Business
The Township of Southgate is experiencing significant growth in residential, commercial and industrial developments, thus creating affordable housing and sustainable local employment. With a long history of prosperity in agriculture, the area has seen other sectors come into prominence. Following many years of economic downturn, the area is now poised for growth.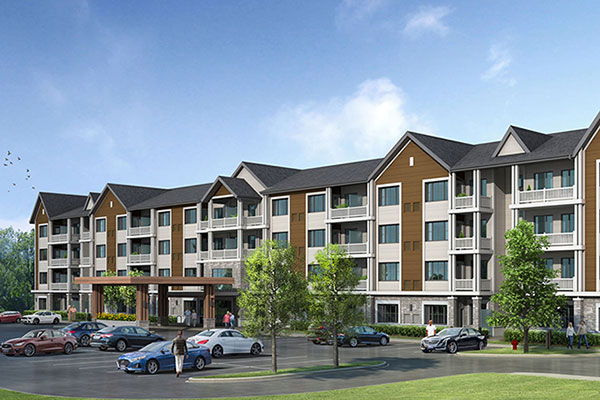 Photo: Edgewood Suites. Source: FLATO Developments Inc.
The new FLATO Senior Apartment building project is surrounded by natural beauty. It is located adjacent to the recreation rail trail in the Village of Dundalk and offers superb amenities. With this in mind, the municipality has a keen eye on economic development and is very optimistic about the future growth of the community, including services for seniors.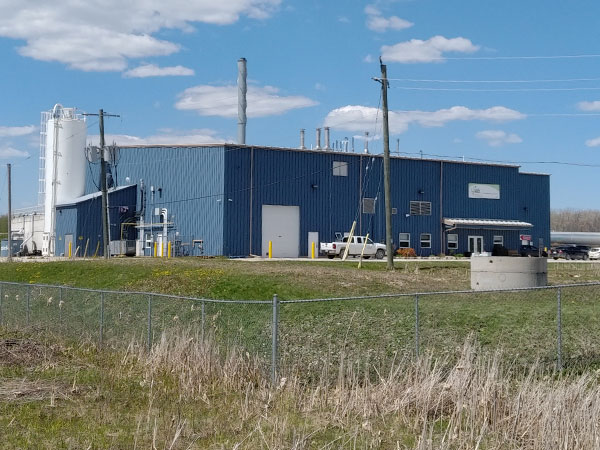 Lystek International is a Canadian waste treatment technology company located in the Dundalk Eco Park Phase 1.
The 136-acre Eco Park is located near Highway 10 south of Dundalk. Phase 1 is sold out, the Park has two industries involved in the environment sector: Lystek which produces liquid fertilizer and Gro-Bark which produces soil from compost and wood chips.
Southgate is currently developing Eco Park Phase II on Highway #10 which is approximately 140 acres for industrial development and Highway #10 commercial projects.
Hanbury Park is a 14 acre industrial park in south western Dundalk zoned for commercial and industrial use. Hanbury is home to many well established local businesses that provide local employment and services such as car washing, storage, well drilling, automotive repair and transportation.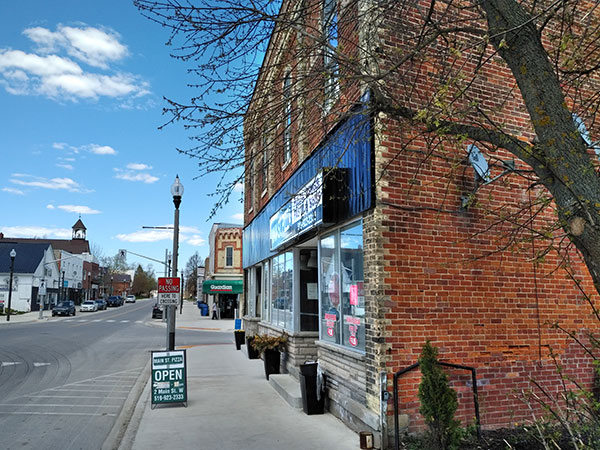 While most commercial retail businesses are located in downtown Dundalk, there are a few small retailers scattered throughout the Township and excellent restaurants to be found as well. Many local businesses support the rural farming community which continues to be the dominant sector of the economy. Dundalk features two banking institutions, agriculture supply retailers, grocery store, hardware stores, restaurants, flower shops, a variety of retail outlets and service providers including dog grooming, hair salon, bookkeeping, laundromat, gas stations, post office, automotive repair shops, cabinet making, real estate, law office, insurance provider, promotional items, sanitation services, custom signs, convenience stores and now a new Dundalk Village Pharmacy being constructed to expand their present business.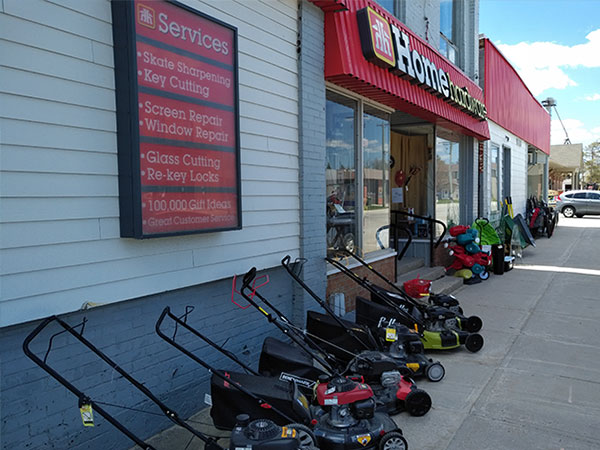 There are a few franchise businesses in the area, including Tim Horton's, Foodland, McDonalds Home Hardware, Huron Bay Cooperative and Highland Supply that provides Shell fuel and oil as well as supplies Sthil and Toro products to name a few. The Cooperator's Insurance and a Guardian Drug Store. Banks include the Dundalk branch of the CIBC and the Dundalk District Credit Union.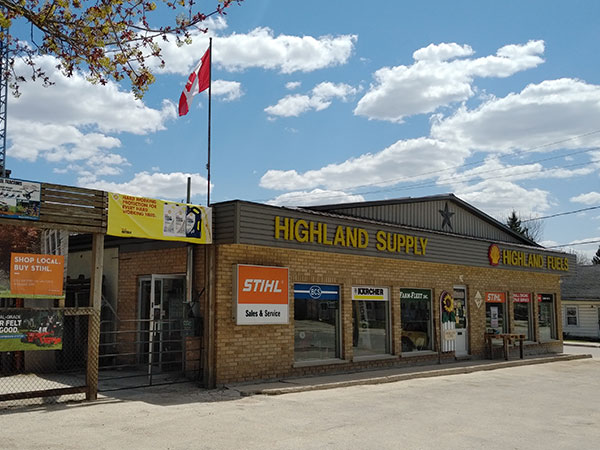 Mennonite farms increasingly occupy a large portion of the former Proton Township on the east side and around the communities like Conn and Holstein. The most recent arrivals are mostly from the Kitchener-Waterloo area who have ventured further north, finding rich agricultural prospects in this section of the province.
Metal fabrication is also a popular industry here, mostly among the aforementioned Mennonite farming community, using CNC equipment such a laser cutters and welders to produce a wide variety of metal parts and products.
High speed Internet access in the region is improving. Companies like EH!tel have moved into the area, taking up shop in Holstein to offer fast rural Internet and phone service to residential and business clients throughout. GlobalVu offers Xplornet, Shaw Direct plans and Rural Net, based in Flesherton, serves Grey County as well. Other carriers like Bell and Rogers are available depending on the location.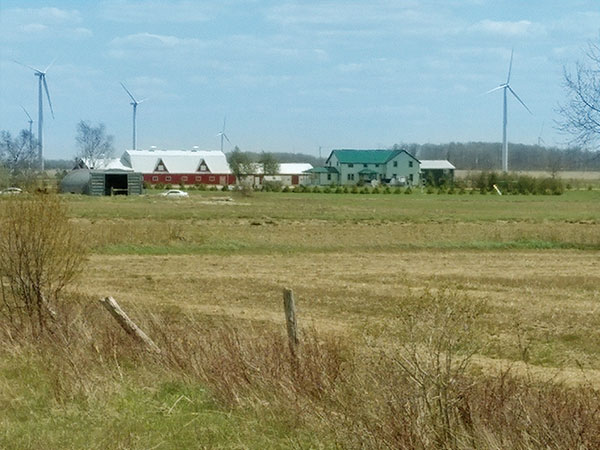 While improvements like these are happening in all sectors, the rich culture, natural attractions and sense of community belonging have also led to a burgeoning tourism economy. As you have found, reading through the various stories about Southgate, there is more than meets the eye.
A great place to visit, Southgate has become an excellent place to live and work. The Township has also taken steps to encourage that sentiment.
The Township of Southgate Community Improvement Plan (CIP) has been prepared to serve as a long-term strategy:
Revitalizing downtown Dundalk area is a priority through the following strategies:
Assist in the improvement and renovation of downtown buildings;
Revitalize the buildings that require structural improvements;
Fill the empty retail / commercial storefronts;
Upgrade the streetscape; and
Encourage the development of new buildings in the downtown area.
Along with facilitating the revitalization and improvement of Southgate, the CIP program provides incentives to promote and support development and revitalization project identified in the County of Grey Community Improvement Plan.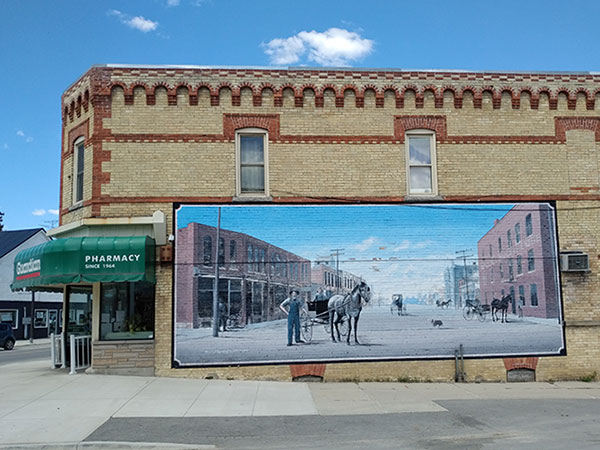 As a growing community, with many resources available, the Township of Southgate is a stable, yet booming location for any new business and is a viable destination for any industry or entrepreneur. The municipality offers a business-friendly government, easy access to southern markets, and employment resources combined with an attractive and more relaxed lifestyle.
Southgate is primed and ready for your business' success
Development and economic opportunities continue to grow in Southgate Township. Maybe it's time to check out this community and consider its lifestyle and business advantages before you go on your next entrepreneurial adventure.