Southgate Adventure
Accommodation
SPONSORED CONTENT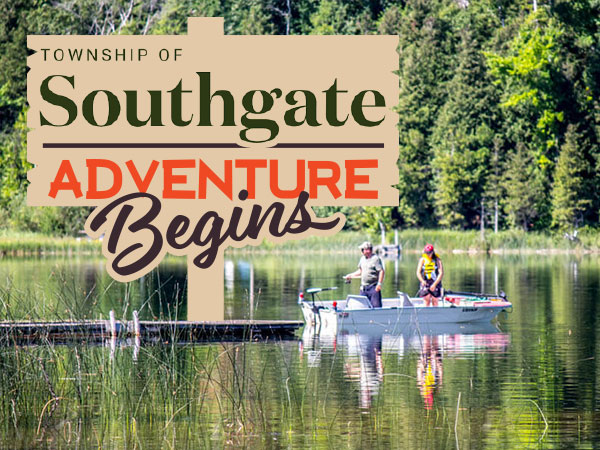 Restrictions imposed to mitigate the spread of COVID-19 may impact many of the experiences described in the pages ahead. To ensure your Southgate adventure doesn't present any unwelcome surprises, please check the applicable rules according to the Ontario Roadmap to Reopen and call ahead when planning to visit businesses.
Accommodations and getaways
Whether taking a full-on vacation, planning a family getaway, a romantic interlude, or just hanging out with friends, Southgate has you covered. From simple camping excursions to more pampered and luxurious resort accommodations, there are beds, delicious meals and many adventures waiting. Looking for a lakefront experience? Do you want to be close to shopping? Are you a nature lover? Check. Check. Check!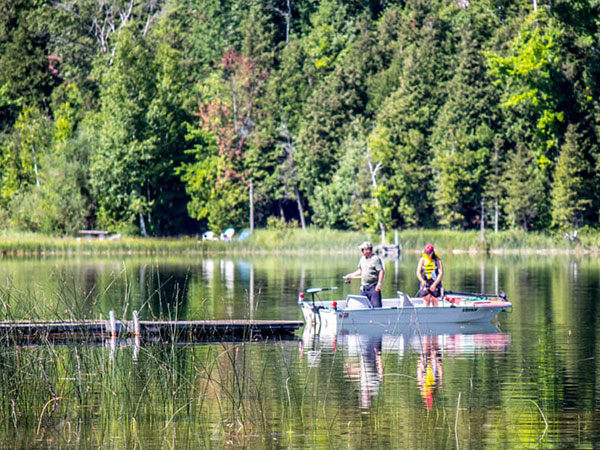 Fishing on Wilder Lake. Photo: Homestead Golf and Winter Resort
And if you love this place as much as we do, check out some of the new housing developments to make your time here more permanent. Real estate prices in Southgate also remain affordable and relocating to this neck of woods could be the smartest move you make. Several local real estate offices can help familiarize you with many housing, cottage and property options available across the entire Township. All of them are just a phone call away.
Dundalk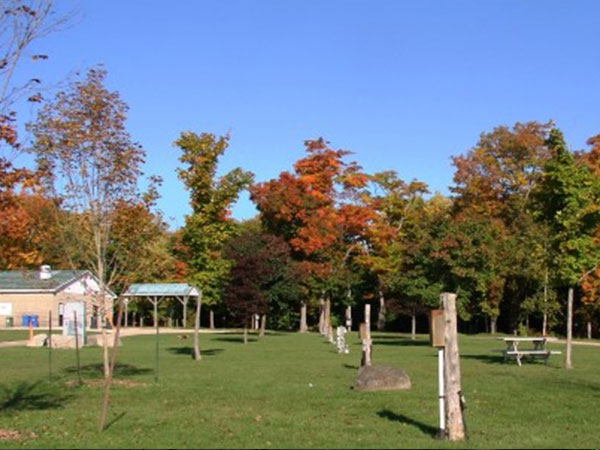 Photo: Highpoint Campground
Highpoint Campground in beautiful Dundalk Memorial Park has 50 campsites, each equipped with electrical hook-up. 40 have sites have tested water hook-ups as well. The park is an excellent place to park your trailer or RV or pitch your tent, with such amenities as hot and cold showers, picnic tables, swimming pool, childrens' playground, fire pits, horseshoe pit, baseball diamond and convenient dumping station. For more information, visit the Township of Southgate website. For camping reservations, call the Facilities Manager at 519-519-923-3431. After hours, call 519-374-3130.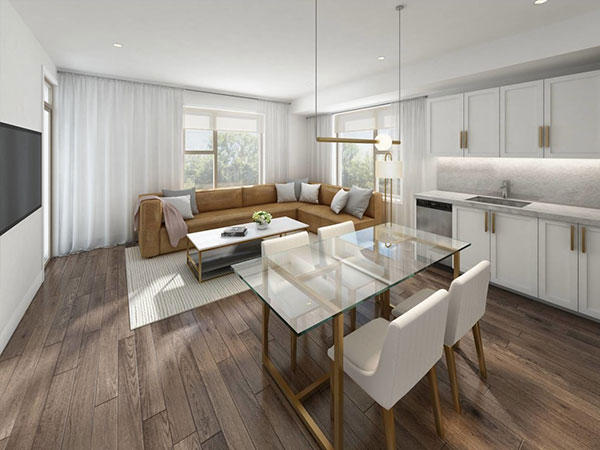 Photo: Edgewood Suites
Edgewood Suites is a 55+ adult lifestyle community in the heart of Dundalk by Flato Developments Inc. Choose from a wide range of rental suite options from studios to one and two-bedroom designs, ideal for adults who want to spend the best years of their life engaged in active, social, healthy, connected and independent living.
Many free activities and services accompany your rental, including fitness, yoga or zumba classes, wine and cheese socials, movie or poker nights, community walks, knitting or drama clubs, painting, pottery or baking programs, and much more. For more information, visit the Edgewood Suites website.
Mount Forest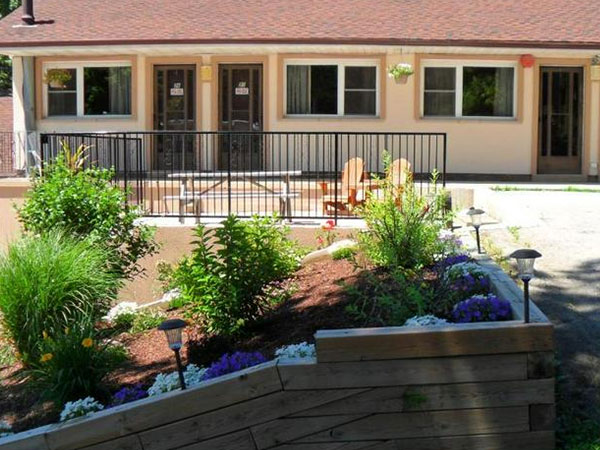 Photo: Forest Plaza Motel
The Forest Plaza Motel is on the southwestern-most tip of the Township, just minutes from downtown Mount Forest and in close proximity to everything Southgate has to offer. The facility boasts 20 air-conditioned rooms complete with refrigerators and microwaves. Your stay comes with complimentary wireless
Internet access and cable TV. Conveniences include coffee and tea makers, irons and ironing boards. Housekeeping is provided daily. For more information visit the Forest Plaza Motel website.
Varney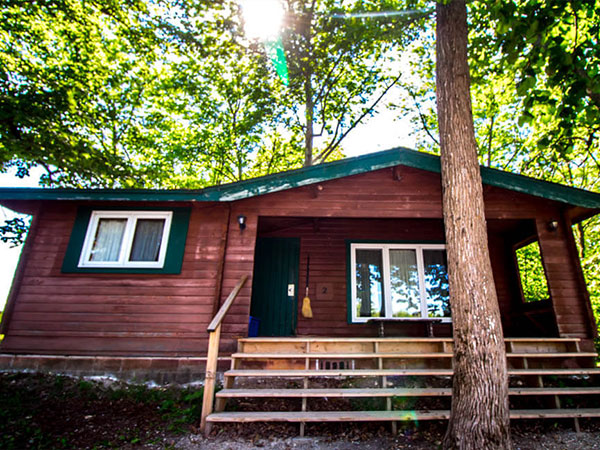 Photo: Homestead Golf and Winter Resort
The Homestead Golf and Winter Resort offers many travel packages and getaway options. Situated on the edge of spring-fed Wilder Lake, the facility is the perfect destination for fishers and golfers, or anyone just looking for a place to relax and recharge themselves. Their Cedar Pan Adobe style cabins and cottages on the shores of Wilder Lake is within steps of the on-site Bogey and the Blonde restaurant and patio as well as a beautiful 18-hole golf course. Winter snowmobile tour packages are also available. For more information, visit the Homestead Golf and Winter Resort website.
Want to getaway?
No matter what you want to see or do in Southgate Township, there's always a place to rest yourself at the end of it all. Choose from simple to luxurious accommodations and stay for a little while or stay for a lifetime!