April 18, 2022
Dragon in the Dining Room -1983 Laverda RGS1000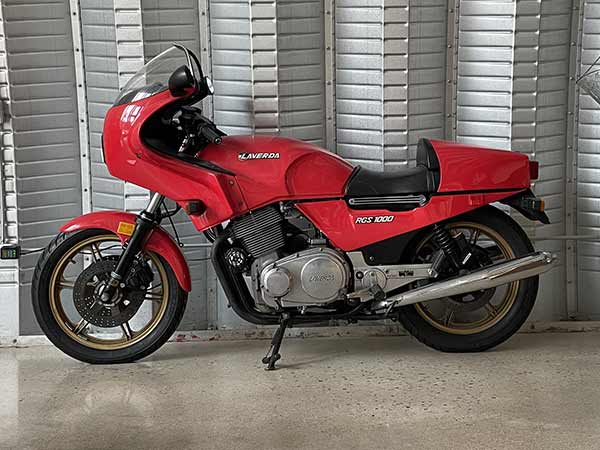 BY ROBERT IANTORNO — 560 pounds, 981cc, 3 Cylinders, 3 carburetors and a lot of 'Rosso'. This is my 1983 Laverda RGS1000, and even the insignia are ITALIC.

The first time I saw a Laverda, it was in the office of an eccentric and gifted craftsman, a fabricator and artist to whom I sold my Alfa Romeo 164L. I was struck by the presence of that bike, a 3CL model, and by the creative and driven character of its owner. I thought to myself, "Could I one day be the kind of man who owns a Laverda?"
Years later, I had the opportunity to purchase that very bike, but it just wasn't the right time. I wasn't yet that man. I vowed (and I do tend to vow) that one day, I would own a Laverda. But first I had a lot of life to live, and a lot that I needed to prove. I had to get out there, get out of my own way and become Myself. I had to make Myself worthy of such a machine. And so it happened that on one sunny day I become owner of my own Laverda, this RGS.
The RGS is a compendium of exotic components, and the whole is greater than the sum: Brembo brakes, Marzocchi shocks, Dellorto carbs, Veglia gauges, plus a Perspex windscreen, and panels made from Bayflex plastic. There is beauty in the details and in the whole.
This is among the last of these old school dragons. On start up (which takes a while — dragons don't like to be cold) the mighty engine will belch flames out of the twin exhausts. The sound and vibration from the mighty engine are ferocious — only to be vectored, not contained. It's a heavy bike, suffering no fools, and offering no safety aids to save you. The clutch is heavy, and the bike does not like going slowly. Oh, and due to the design of the tank and filler, this model also has the tendency to burp gasoline into its own gauge cluster under braking, which has led to numerous interesting anecdotes from riders. And it's fast. Very fast.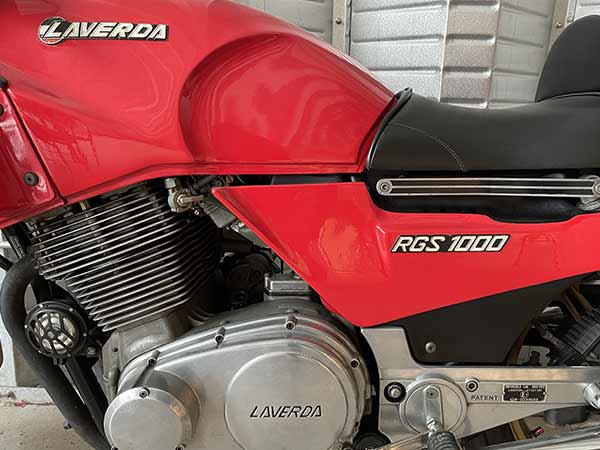 The RGS is beautiful and interesting in its contrasts, with sculpted curves over brutal aluminum machinery, beauty in concert with strength. Every time I look at it, I'm entranced by the balance.
Laverda RGS1000. I respect this brooding, beautiful, long wheelbase fire breathing Italian dragon; it humbles me. Resplendent in its red and gold, the bike reminds me that not only have I have faced dragons in my life, but that I have understood them, embraced them, ridden them. I appreciate my RGS and what it took to get it here, in my dining room in Grey County.
Robert Iantorno is a Consultant, Facilitator, Motorist and Storyteller. His specialty is taking abstract ideas and 'realizing' them — making them real. Robert has helped individuals, small and large businesses, local governments, organizations and publications realize success.
---
At South Grey News, we endeavour to bring you truthful and factual, up-to-date local community news in a quick and easy-to-digest format that's free of political bias. We believe this service is more important today than ever before, as social media has given rise to misinformation, largely unchecked by big corporations who put profits ahead of their responsibilities.
South Grey News does not have the resources of a big corporation. We are a small, locally owned-and-operated organization. Research, analysis and physical attendance at public meetings and community events requires considerable effort. But contributions from readers and advertisers, however big or small, go a long way to helping us deliver positive, open and honest journalism for this community.
Please consider supporting South Grey News with a donation in lieu of a subscription fee and let us know that our efforts are appreciated. Thank you.