April 18, 2023
Beasts of the southern wild: A first-hand account of automotive culture Down South this winter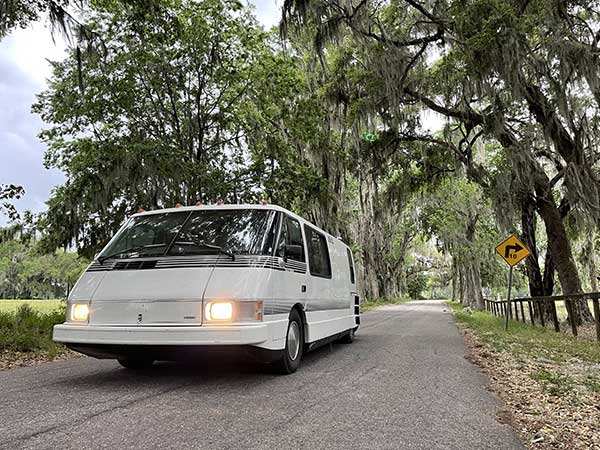 BY ROBERT IANTORNO — Vehicles project the paradigm of their owners -thus, car culture varies widely from place to place, and changes based on the people who inhabit the area and animate the machines. This past winter Down South was a fascinating exploration of this phenomenon.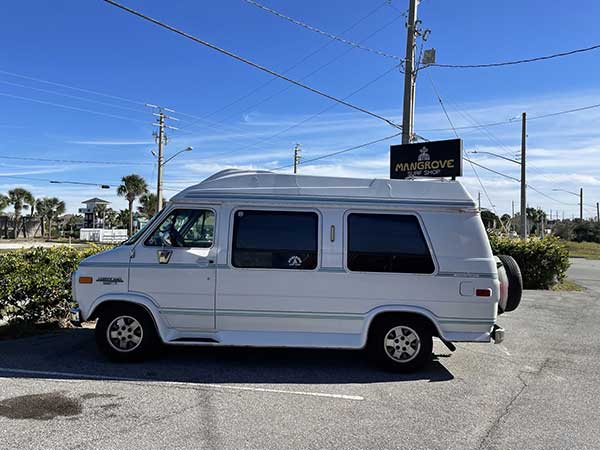 St. Augustine Beach is a pleasant, surfy seaside strip on the North East side of Florida. It was home to the Timicua, and was then conquested by the Spanish in search of The Fountain of Youth. The long, slim strip of land is now home to a cohort of retirees from the NorthEast US, mostly in search of the same. Sunsets are beautiful, people are friendly, and you can ride bicycles on the sandy beach. Here, I saw plenty of old vans covered with kooky stickers, curtains on the windows and surfboards lashed to the roofs. All the vans were poorly maintained with squeaky brakes and dried out gaskets, but they just weren't about that, man.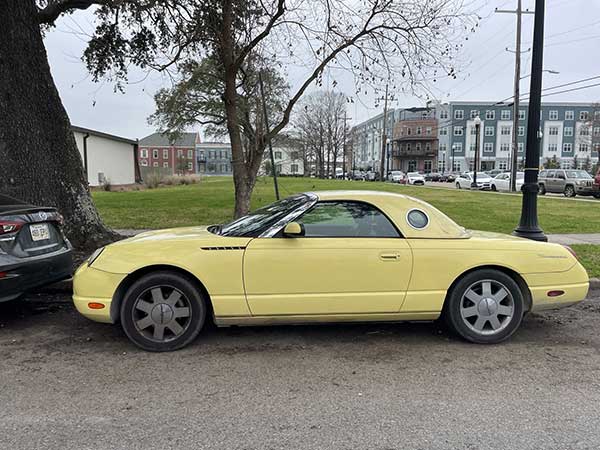 On a brief sojourn to New Orleans (I tried a Sazerac, ate beignets at Café du Monde, and found the city to be filthy and delightful), I spotted this buttercup yellow Thunderbird — ratty and fun; itself, a filthy delight.
In rural Western Florida, the "No Trespassing" signs read, "POSTED." The insinuation is, "This here sign is POSTED. I have POSTED it and letting you know so that I can legally shoot you on my property." People down in this part of the world are forthcoming and unapologetic about their politics and religion, and the machines are the same.
This nasty yellow Frankenstein of a Studebaker spotted in the parking lot at Coney Island Hotdogs in Webster. This, kids, is what we call a "Deathtrap" — a tube-framed, fibreglass-bodied dragster on slick tires. The big, jovial owner tells me that it's been totalled twice, sawn apart and welded together repeatedly, and that it's currently powered by stroked 390 Chevy engine making I-don't-know-how-many horsepower (it doesn't matter — it's a lot). It'll do 0-60 in 2.1 seconds, and it sounds and smells like it wants to hurt you. The owner has grease under his fingernails, wears suspenders and has a huge smile across his face as we talk about carburetors and zoomie headers. We each said, "you got that right, Brother" more than once, then slapped high five. Then I proceeded to smash two footlong hot dogs and a Texas chili burger. Things down here are straight forward.
The many RV Resorts in Florida host "Snowbirds", a term broadly applied to transient or seasonal peoples who live in wheeled domiciles. This way of life has a far reaching camaraderie and a culture of lending a hand and exchanging stories. At one of our RV resorts, I had the pleasure of attending Cars and Coffee each Wednesday with some gentlemen Snowbird gearheads, where we would sit for hours and geek out about our love of valve actuation, body lines and fuel delivery systems. My new buddy, Jim is originally from Illinois, and is a retired Master GM Mechanic with a profound connection to machines. Jim and his wife are "full-timers", meaning that they embrace RVing as a way of life. Doing so in this case required the humility to leave behind the physical manifestations of a love of vehicles, and instead opting to carry only the beautiful memories.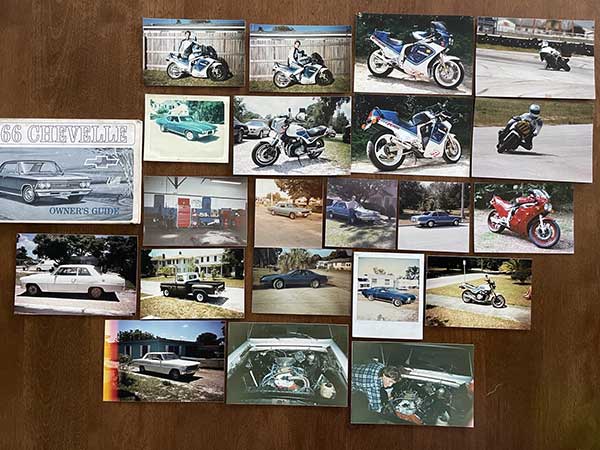 Here's a spread of Jim's personal vehicles, including Jim astride his 1987 GSXR-1100 (this is significant, as I once owned a blue '86).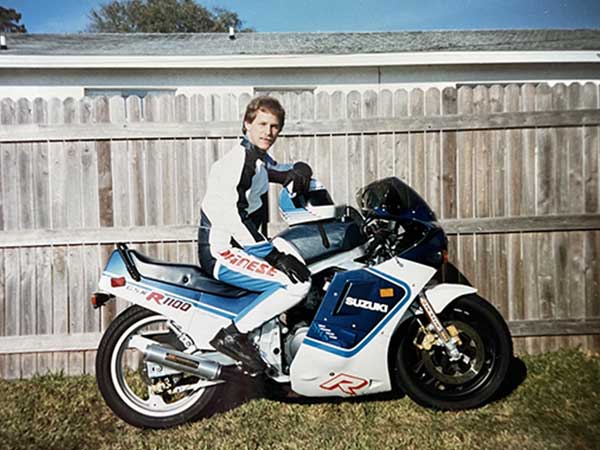 It is complete with matching Dainese leathers and Shoei helmet — even a period-correct moustache.
I wrote this account while pulled over in our Vixen21TD, somewhere in North Carolina. Birds are singing, there's a light rain, and we have begun the long trek back home having added thousands of miles and memories to the odometer. So what does this peculiar 1987 fibreglass RV project say about us? I guess it's that we don't give up, that normalcy doesn't cut it, and that we can't help but ramble on down the road.
---
At South Grey News, we endeavour to bring you truthful and factual, up-to-date local community news in a quick and easy-to-digest format that's free of political bias. We believe this service is more important today than ever before, as social media has given rise to misinformation, largely unchecked by big corporations who put profits ahead of their responsibilities.
South Grey News does not have the resources of a big corporation. We are a small, locally owned-and-operated organization. Research, analysis and physical attendance at public meetings and community events requires considerable effort. But contributions from readers and advertisers, however big or small, go a long way to helping us deliver positive, open and honest journalism for this community.
Please consider supporting South Grey News with a donation in lieu of a subscription fee and let us know that our efforts are appreciated. Thank you.