November 16, 2022
1988 Alfa Romeo Milano — madness, beauty, love and discipline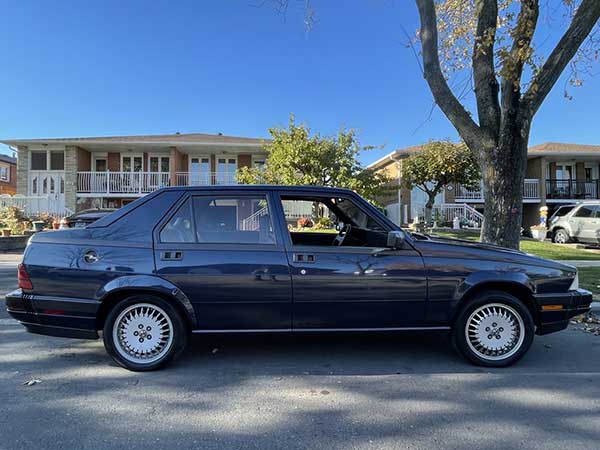 BY ROBERT IANTORNO — A short time ago, I drove this one-owner, 1988 Alfa Romeo Milano, fell in love and chose not to buy it.
That, dear friends, is discipline.
I think about this car every day, but I need to take care of my family and my other responsibilities at this time, and I must be prudent in my decision making.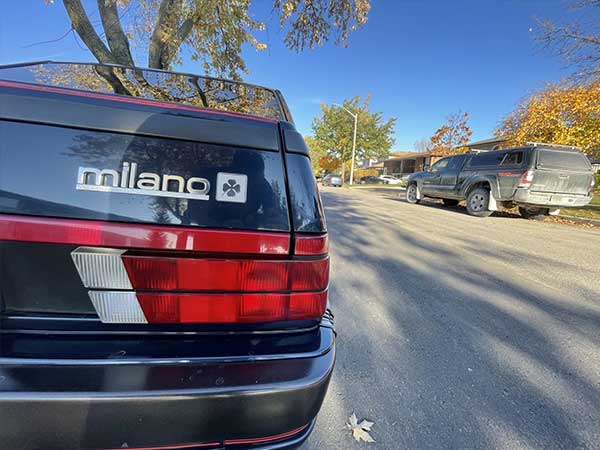 Of course, there's nothing prudent at all regarding the Milano itself. That's the beauty of the thing — it simply dances in the Obscene. The design goes where the viewer isn't comfortable going. This 'Bella Brutta' was designed by the great Ermanno Cressoni, and is considered the last of the real Alfa Romeos. Called the '75' in Europe, it was designed to honour the firm's 75th anniversary. He called the brutalist styling 'La Linea'. So matter of fact. It's the automotive equivalent of ladies wearing big hair and big shoulder pads on houndstooth blazers with brass buttons. La Linea doesn't care that you think it's ugly. Many do. Get over yourself and get out of my way. Beauty doesn't have to be beautiful, no?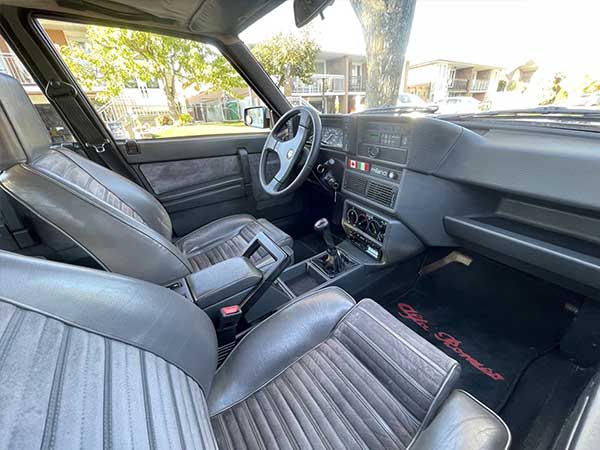 For years, the public has derided this car for being ugly, needlessly complicated, unreliable, weird. Well the public has no idea what they're on about — let them howl. This car has so many of the ingredients and personality of the finest Italian exotics at a fraction of the cost. It's an undervalued underappreciated treasure.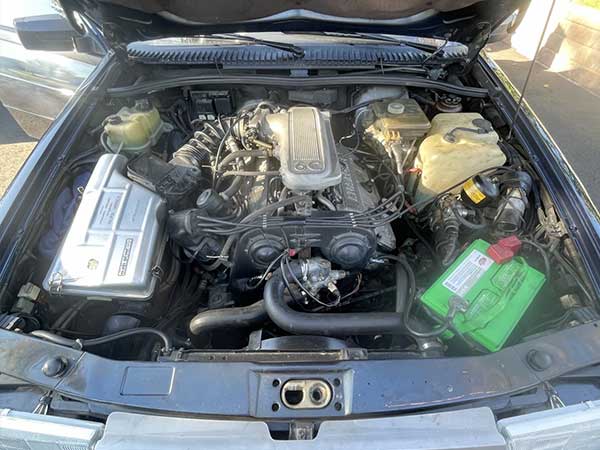 The mechanicals are exquisite. I worship this thing because I've been around and I know what I'm talking about. The all-aluminum 2.5L 12V V6 is known as 'The Busso' after its creator, and it makes the most enthralling snarling noises as it revs. The thing is alive. The power is linear, and it pulls no problem from a rolling stop in 2nd. The shifts are long, but you'll never miss a gear if you're confident in what you're doing. The gearbox is at the rear, straddled by inboard disc brakes, and bearing the torsion of a weird and delightfully tactile suspension. The handling, steering, balance, FEELING is just divine.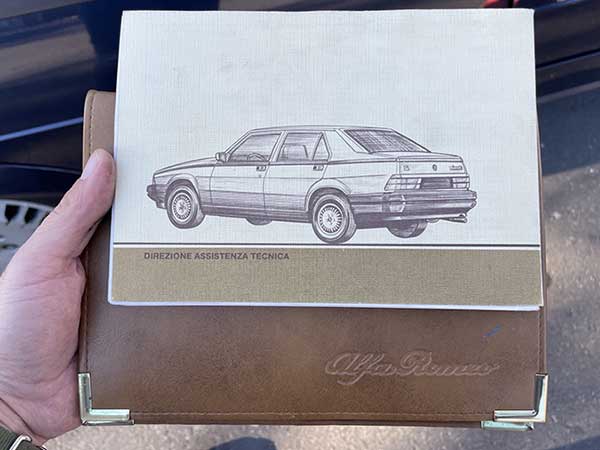 This particular Milano was owned and cherished by an Italian gentleman in Mississauga from new. He passed away in August. It only has 108,000km and was his pride and joy. Just being with the car, I could feel this man's personality. I could hear that the engine needs a valve adjustment (no big deal, I've worked on these engines), and there are a few little things that could be addressed, but it's so honest. A real gem.
It could be my pride and joy, but it's not. Not now, anyways. Time for my head to reign in my heart. This Milano is proof of the beautiful madness that lives on the other side of my better judgement.
---
At South Grey News, we endeavour to bring you truthful and factual, up-to-date local community news in a quick and easy-to-digest format that's free of political bias. We believe this service is more important today than ever before, as social media has given rise to misinformation, largely unchecked by big corporations who put profits ahead of their responsibilities.
South Grey News does not have the resources of a big corporation. We are a small, locally owned-and-operated organization. Research, analysis and physical attendance at public meetings and community events requires considerable effort. But contributions from readers and advertisers, however big or small, go a long way to helping us deliver positive, open and honest journalism for this community.
Please consider supporting South Grey News with a donation in lieu of a subscription fee and let us know that our efforts are appreciated. Thank you.