October 17, 2023
WOWC leaders meet with federal and provincial representatives to advance regional priorities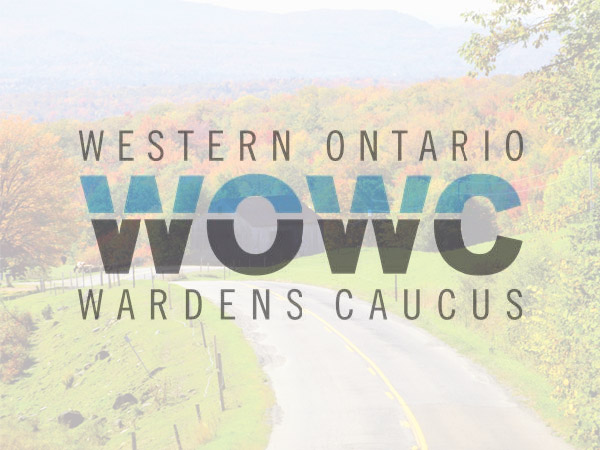 Members of the Western Ontario Wardens' Caucus (WOWC) held a strategic session with Members of Parliament (MPs) and Members of Provincial Parliament (MPPs) on Friday, October 13 to advance discussions on critical issues impacting small and rural municipalities in Southwestern Ontario. The meeting served as a platform for the WOWC to advance its 2023-24 priorities, emphasizing the importance of meaningful collaboration with federal and provincial partners to effectively address regional challenges.
Through extensive research WOWC has identified three critical regional priorities for the upcoming year:
Housing
Workforce Development to Support Economic Growth
Mental Health, Addictions, and Homelessness
The meeting included constructive discussion ranging from workforce and housing challenges to social services, health care improvements and the importance of investing in municipal services.
WOWC members underscored the vital role that regional MPs and MPPs play in amplifying advocacy efforts and called upon the representatives to champion these crucial issues on both Parliament Hill and at Queen's Park.
By working collaboratively with federal and provincial representatives, the Caucus aims to bring about lasting and impactful solutions to these challenges faced by small and rural municipalities in Southwestern Ontario.
---
At South Grey News, we endeavour to bring you truthful and factual, up-to-date local community news in a quick and easy-to-digest format that's free of political bias. We believe this service is more important today than ever before, as social media has given rise to misinformation, largely unchecked by big corporations who put profits ahead of their responsibilities.
South Grey News does not have the resources of a big corporation. We are a small, locally owned-and-operated organization. Research, analysis and physical attendance at public meetings and community events requires considerable effort. But contributions from readers and advertisers, however big or small, go a long way to helping us deliver positive, open and honest journalism for this community.
Please consider supporting South Grey News with a donation in lieu of a subscription fee and let us know that our efforts are appreciated. Thank you.