March 13, 2023
Winter's end not so rough at West Grey Public Library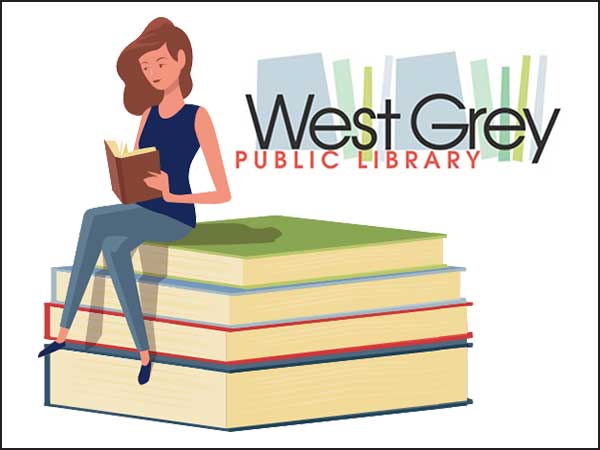 March generally signals the winding-down of winter, and March Break has come along at the perfect time to pick up the spirits of our junior residents. The West Grey Library has some great activities in store (registration required for most of these events).
The virtual Science Day Camp for kids 4-12 runs all this week from 9:30–10:30 am (registration is a must). Younger kids (ages 0-6) can enjoy an outdoor Storytime at the Park from 10-11am at Durham Town Hall Park (ages 0-6). Wear your woollies and weather the weather! No pre-registration required.
Those 13+ can register for a Murder Mystery Dinner (pizza included!), from 5-7 pm at the Durham Branch of the West Grey Library. They'll get character info at registration and costumes are definitely encouraged.
For youth 9-12, the Home Alone course is offered in partnership with the Durham Art Gallery and the Municipality of West Grey on Friday, March 17. It's designed to increase safety and comfort with the next step toward independence: staying home without adult supervision. The course runs 8:30am-3:30pm at the Durham Art Gallery. Registration required through the Municipality's website.
For more information, call 519.369.2107 or email kids@westgreylibrary.com.
---
At South Grey News, we endeavour to bring you truthful and factual, up-to-date local community news in a quick and easy-to-digest format that's free of political bias. We believe this service is more important today than ever before, as social media has given rise to misinformation, largely unchecked by big corporations who put profits ahead of their responsibilities.
South Grey News does not have the resources of a big corporation. We are a small, locally owned-and-operated organization. Research, analysis and physical attendance at public meetings and community events requires considerable effort. But contributions from readers and advertisers, however big or small, go a long way to helping us deliver positive, open and honest journalism for this community.
Please consider supporting South Grey News with a donation in lieu of a subscription fee and let us know that our efforts are appreciated. Thank you.