October 12, 2021
West Grey Police report to Oct 7, 2021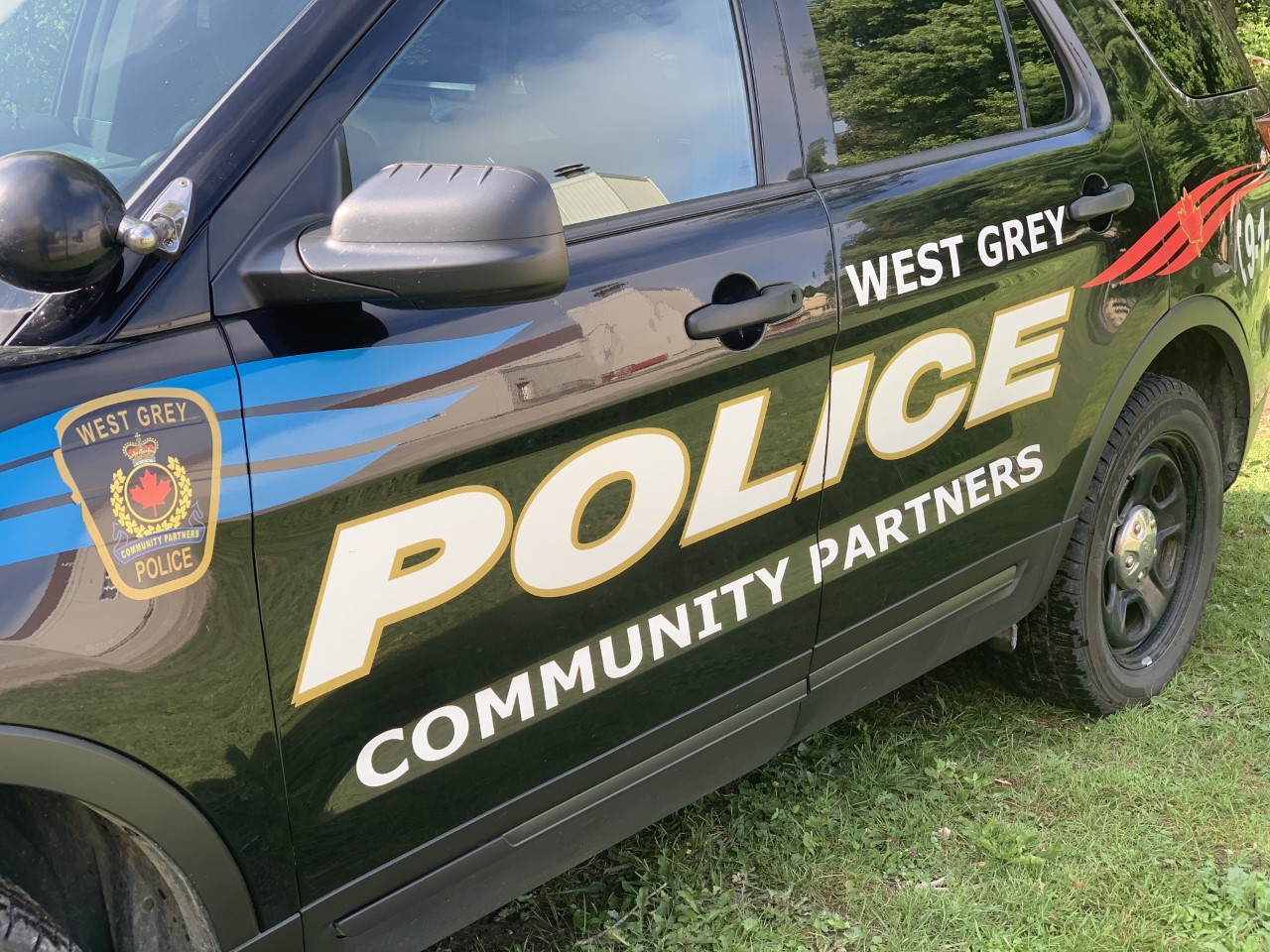 Officers responded to 6 Motor Vehicle Collisions, 22 Police Assistance and 4 Suspicious Persons Complaints. Police provided assistance and de-escalation at 8 Mental Health Act calls while also responding to 4 - 911 calls and assisting ambulance or fire 2 times.
On Tuesday September 30, 2021 West Grey Police along with Ontario Provincial Police located a wanted fugitive in Durham, Ontario. Following a foot chase through residential yards a 38-year-old male from Perth County was arrested on outstanding Arrest Warrants. Further investigation led to the recovery of 2 stolen vehicles. The suspect was turned over to the OPP where he was held in custody.
On Saturday October 2, 2021 police received a driving complaint on Normanby Road 9, WGT. WGPS located the vehicle and driver. The 27-year-old male driver failed to stop for police. The vehicle was eventually stopped and is now charged with Flight from Peace Officer, Fail to Comply with release order, Possession of Prohibited Weapon, Mischief, Possession of Crystal Meth, and Possession of Restricted Device when Prohibited. He was held in custody.
On Saturday October 2, 2021 West Grey Police and surrounding police agencies were called regarding a possible impaired driver. The vehicle in question was located and the driver – a 40-yr-old female from Hanover was arrested and charged with Impaired Operation and Drive Over 80. She will appear in the Ontario Court of Justice in November, 2021.
On Tuesday October 5, 2021 West Grey Police Service responded to a Weapons Complaint in Varney – West Grey, Ontario. Investigation revealed that at least one shot was fired during a domestic dispute. The suspect fled the scene prior to police arrival. On Wednesday October 6, 2021 West Grey Police Service – Criminal Investigations Branch along with Uniformed Operations Unit executed an Arrest Warrant at a residence in Varney in relation to this occurrence. The suspect was found hiding in an outbuilding on the property.
If you have any information any crimes or wanted person you are asked to contact the West Grey Police at 519 369 3046 or Crime Stoppers at 1 800 222 TIPS – You may be eligible for a cash reward.
---
At South Grey News, we endeavour to bring you truthful and factual, up-to-date local community news in a quick and easy-to-digest format that's free of political bias. We believe this service is more important today than ever before, as social media has given rise to misinformation, largely unchecked by big corporations who put profits ahead of their responsibilities.
South Grey News does not have the resources of a big corporation. We are a small, locally owned-and-operated organization. Research, analysis and physical attendance at public meetings and community events requires considerable effort. But contributions from readers and advertisers, however big or small, go a long way to helping us deliver positive, open and honest journalism for this community.
Please consider supporting South Grey News with a donation in lieu of a subscription fee and let us know that our efforts are appreciated. Thank you.