January 27, 2023
Municipality of West Grey is looking for community feedback on their official plan amendment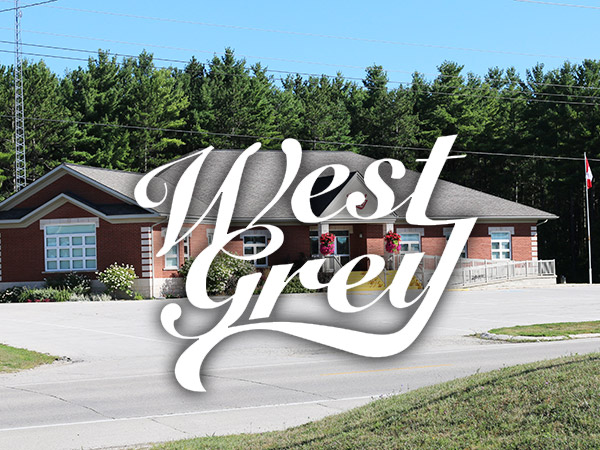 The Municipality of West Grey is seeking community feedback on the proposed official plan update. Council will consider public feedback before adopting an updated official plan.
The purpose of the official plan is to provide a long-term strategy for managing growth and development within the primary settlement areas of Durham and Neustadt to the year 2046. An official plan addresses a variety of issues such as where housing, employment, agricultural, industrial and commercial uses should be located. It also addresses what services such as roads, sewers and parks will be needed to support growth as the community evolves.
A draft of West Grey's Official Plan can be viewed online at www.westgrey.com/OP. Members of the public are invited to review and provide comments on the document through the feedback form on the website or in writing to the municipality. Written comments will be accepted until February 9, 2023.
A public meeting will be held on February 16, 2023 at 9 am, where the official plan draft will be presented in a staff report and public comments will be shared. Everyone is welcome to attend the meeting either in person or virtually through Zoom.
The council meeting agenda and Zoom login details will be available online on February 10, 2023 at www.westgrey.com.
---
At South Grey News, we endeavour to bring you truthful and factual, up-to-date local community news in a quick and easy-to-digest format that's free of political bias. We believe this service is more important today than ever before, as social media has given rise to misinformation, largely unchecked by big corporations who put profits ahead of their responsibilities.
South Grey News does not have the resources of a big corporation. We are a small, locally owned-and-operated organization. Research, analysis and physical attendance at public meetings and community events requires considerable effort. But contributions from readers and advertisers, however big or small, go a long way to helping us deliver positive, open and honest journalism for this community.
Please consider supporting South Grey News with a donation in lieu of a subscription fee and let us know that our efforts are appreciated. Thank you.