July 21, 2022
West Grey invites public input on renaming Heritage Walkway Bridge in Durham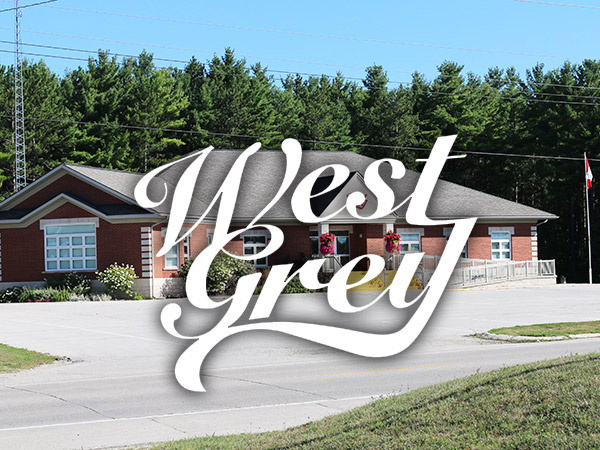 The family of former West Grey politician Carol Lawrence has requested the Heritage Walkway Bridge in Durham be named in her honour.
The municipality received a delegation and a formal application to rename this corporate asset. The municipality's asset naming policy directs staff to collect input from external stakeholders, including members of the public.
The Carol Lawrence family has requested that the Heritage Walkway Bridge in the Lions Heritage Park be named the "Carol Lawrence Walkway Bridge". The proposal includes the installation of a plaque at the bridge entrance from Garafraxa Street recognizing her achievements during her time serving on municipal councils, boards, and committees.
The proposed plaque will be bronze with black lettering and will include an etched image of Mrs. Lawrence. A sample of the proposed plaque is posted on the municipal website for reference.
The public can provide their input by visiting www.westgrey.com/renamebridge. The feedback form will be available online until Thursday, August 4, 2022 at 4:30 pm. Copies of the feedback form can also be completed at the municipal office.
West Grey council will consider all stakeholder input prior to making a decision on renaming the bridge.
---
At South Grey News, we endeavour to bring you truthful and factual, up-to-date local community news in a quick and easy-to-digest format that's free of political bias. We believe this service is more important today than ever before, as social media has given rise to misinformation, largely unchecked by big corporations who put profits ahead of their responsibilities.
South Grey News does not have the resources of a big corporation. We are a small, locally owned-and-operated organization. Research, analysis and physical attendance at public meetings and community events requires considerable effort. But contributions from readers and advertisers, however big or small, go a long way to helping us deliver positive, open and honest journalism for this community.
Please consider supporting South Grey News with a donation in lieu of a subscription fee and let us know that our efforts are appreciated. Thank you.