December 21, 2021
West Grey Council passes motion to request costs from OPP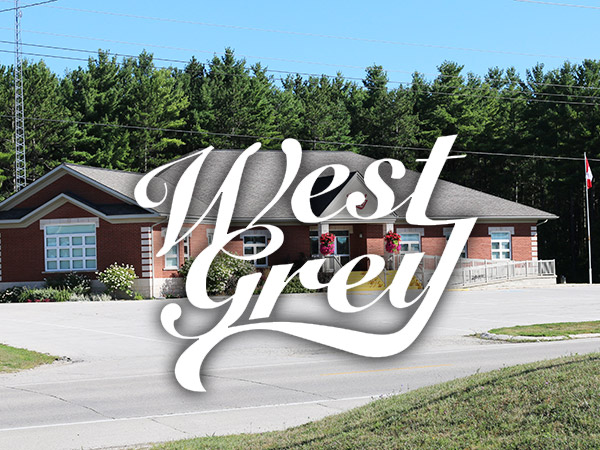 At the Dec 21 West Grey Municipal Council meeting, a motion was passed to initiate the process to formally request costs from the OPP of providing policing services to West Grey.
Initially, Councillor Rebecca Hergert brought forth the motion, which stated the following:
"Whereas Council values the outstanding quality of policing provided by West Grey Police Service.
And whereas Council has the a responsibility to ratepayers to ensure that public funds are spend in a responsible manor and that major decisions are made only after considering all of the relevant facts and options;
Now therefore be it resolved that Council formally request a costing from the OPP and directs staff to take the necessary steps to initiate the process."
Some councillors stated that this was merely, a costing motion and not by any means, a motion to replace West Grey Police. Increasingly higher policing costs have initiated this motion and it was a way to look at options and different ways of policing.
During discussion regarding the motion before them, councillors mentioned the many number of emails and comments they had received by the public in support of the West Grey Police Services.
Mayor Robinson stated that she is in full support of West Grey Police and she would not be supporting this motion. She was not in support of bringing this motion forward at this point in time at council's last meeting of the year.
The motion was passed by a narrow margin in a recorded vote.
Councillor Hergert - yes
Deputy Mayor Hutchinson - no
Councillor Hamilton - yes
Mayor Robinson - no
Councillor Townsend - yes
Councillor Hutchinson - no
Councillor Shea - yes
---
At South Grey News, we endeavour to bring you truthful and factual, up-to-date local community news in a quick and easy-to-digest format that's free of political bias. We believe this service is more important today than ever before, as social media has given rise to misinformation, largely unchecked by big corporations who put profits ahead of their responsibilities.
South Grey News does not have the resources of a big corporation. We are a small, locally owned-and-operated organization. Research, analysis and physical attendance at public meetings and community events requires considerable effort. But contributions from readers and advertisers, however big or small, go a long way to helping us deliver positive, open and honest journalism for this community.
Please consider supporting South Grey News with a donation in lieu of a subscription fee and let us know that our efforts are appreciated. Thank you.