January 06, 2022
West Grey Council adds budget cost of third-party consultant to review OPP quote for policing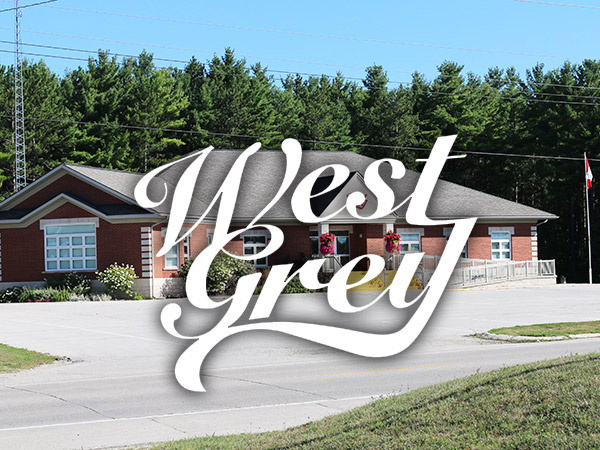 BY SOUTHGREY.CA STAFF — In a special meeting of West Grey Council on Tuesday, January 4, the expense of retaining police costing consultants was allocated to the 2022 budget from the 2021 year-end surplus funds. The exact cost of retaining an impartial third-party consultant was not known but a budget maximum of $80,000 was approved.
The motion to accept the proposed cost was passed in a recorded vote with Councillors Rebecca Hergert, Stephen Townsend, Geoffrey Shea and Beth Hamilton voting in favour, while Mayor Christine Robinson, Deputy Mayor Tom Hutchinson and Councillor Doug Hutchinson were in opposition.
There are over 40 sub-provincial law enforcement bureaus in Ontario outside of Ontario Provincial Police (OPP) services, including such locally-run agencies as West Grey, Owen Sound and Hanover Police Services. The costs of running each one can vary, depending on geography and the nature of crimes to which police respond. Prior to the vote, Deputy Mayor Hutchinson expressed his own concern that without representation from the current West Grey Police force, an apples-to-apples comparison could be difficult to achieve. He argued that necessary representations from the OPP and West Grey Police Services could drive the amount even higher, as much as doubling the estimated expenditure.
Hutchinson continued to voice displeasure over the motion, musing about what would happen to the previously-rendered decision and continuing plan to build a new West Grey Police Service station, should a report come back that favours a switch to the OPP delivery of service in the region.

The Deputy Mayor also attempted to defer the decision with a motion of his own which would solicit consultation from the community before acting on the fund request. According to both Deputy Mayor Hutchinson and Mayor Robinson, the community sits overwhelmingly against pursuing a quote from the OPP. However, they failed to convince a necessary majority as Hutchinson's motion was defeated with similar opposition.

This comes following a December 21 Council motion which was passed to initiate the process of formally requesting costs from the OPP to provide policing services to West Grey. According to Councillor Rebecca Hergert, the process being undertaken is not a rebuke of the West Grey Police force. "This is a responsible budget review of a department. We have done this for every department other than the police and the library."

When assessing policing costs through collaboration with two different Canadian police services, the Canadian government explains that the tangible costs of policing by offence type are calculated using hours and salaries per incident. These results are compared, when possible, to the costs of non-criminal police activities.

On social media, critics of the new direction by Council lauded the work of West Grey Police Services, mentioning the many community-service activities that they are involved in, including toy drives, fundraising efforts and school visits. Some indicated the money would be better spent elsewhere. Others are bracing for a hefty tax increase in 2022.

Petitions have been started in support of the West Grey Police. Residents can sign them at participating businesses, such as Chicory Common natural foods and At the Movies movie rental stores in Durham.
---
At South Grey News, we endeavour to bring you truthful up-to-date local community news in a quick and easy-to-digest format that's free of political bias. We believe this service is more important today than ever before, as social media has given rise to misinformation, largely unchecked by big corporations who put profits ahead of their responsibilities.
South Grey News does not have the resources of a big corporation. We are a small, locally owned-and-operated organization. Research, analysis and physical attendance at public meetings and community events requires considerable effort. But contributions from readers and advertisers, however big or small, go a long way to helping us deliver positive, open and honest journalism for this community.
Please consider supporting South Grey News with a small donation and let us know that our efforts are appreciated. Thank you.