November 01, 2021
Grey Bruce Vaccine Clinics November 1-7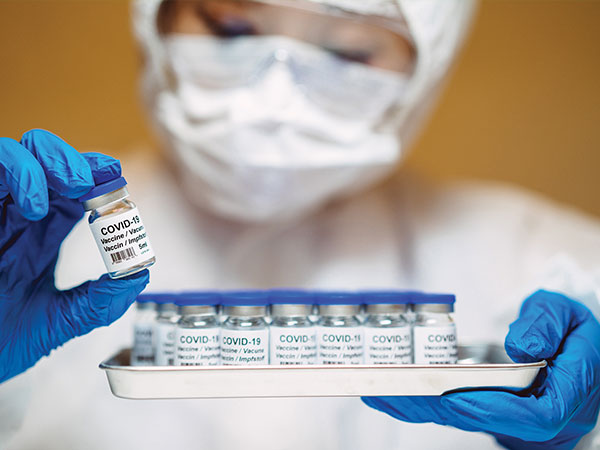 For the week of November 1-7, the Grey Bruce Health Unit will hold vaccine clinics at the following locations and times:

Thursday, November 4
Flesherton Kinplex, 2 Highland Drive, Flesherton, 3:00pm - 7:00pm
Friday, November 5
Port Elgin Plex in the Rotary Hall, 600 Tomlinson Drive, Saugeen Shores (Port Elgin), 12:00pm-4:00pm
Wiarton Community Centre, 526 Taylor St, Wiarton, 10:00am – 3:00pm
All clinics are walk-in, bike-in, drive-in; no appointments necessary. Clinic list is subject to change. Third dose will be provided to those eligible with supporting documentation as listed HERE:
Third Doses of COVID-19 Vaccine (publichealthgreybruce.on.ca)
Enhanced COVID-19 vaccine clinics as eligibility expands
On October 29, 2021, NACI (National Advisory Committee on Immunization) announced increased recommendations for the administration of a third dose of the COVID-19 vaccine to:
Adults 70+ years of age;
People who received two doses of the AstraZeneca Vaxzevria/COVISHIELD vaccine or one dose of the Janssen vaccine;
Adults in or from First Nations, Inuit and Métis communities; and
Adults who are frontline healthcare workers who have direct in-person contact with patients and who were vaccinated with a very short interval are eligible to receive three doses of the COVID-19 vaccine, with specific eligibility criteria and dosing intervals.
See full details here: Guidance: Infection Prevention and Control Measures for Healthcare Workers in Acute Care Facilities (canada.ca)
The Ministry of Health of Ontario, Chief Medical Officer of Health of Ontario, and other provincial counterparts are reviewing this decision. As soon as the ministry provides guidance to Public Health Units in Ontario, the Grey Bruce Health Unit will activate it's plan to administer third doses of the COVID-19 vaccine to meet this new eligibility criteria. Public Health will continue to offer first and second doses to eligible residents at all clinics, with no need for appointments.
Please do not call to inquire about appointments at this time.
The Grey and Bruce Health Unit will host vaccine clinics at municipal locations on a regular basis that will have enhanced capacity and will be able to accommodate the volume related to this enhanced eligibility, while using an appointment system.
Booking only third dose appointments for all clinics will be done using the Provincial Booking system online or via the telephone. Details to be released when available. First and second doses do NOT require an appointment.
In addition, participating primary care providers and pharmacies will be other ways that individuals are able to get their vaccine.
Enhanced COVID-19 Vaccine Clinics as Eligibility Expands
For a current list of all clinics, please visit our weekly Clinic Schedule. Clinics are subject to cancellation due to weather.
---
At South Grey News, we endeavour to bring you truthful up-to-date local community news in a quick and easy-to-digest format that's free of political bias. We believe this service is more important today than ever before, as social media has given rise to misinformation, largely unchecked by big corporations who put profits ahead of their responsibilities.
South Grey News does not have the resources of a big corporation. We are a small, locally owned-and-operated organization. Research, analysis and physical attendance at public meetings and community events requires considerable effort. But contributions from readers and advertisers, however big or small, go a long way to helping us deliver positive, open and honest journalism for this community.
Please consider supporting South Grey News with a small donation and let us know that our efforts are appreciated. Thank you.