October 12, 2021
COVID-19 vaccination rollout continues to move along in Grey Bruce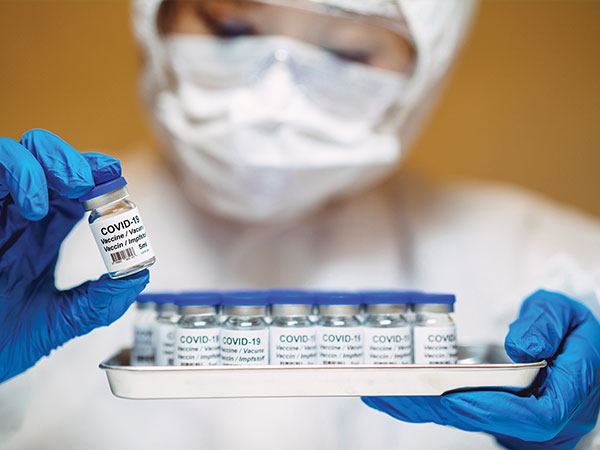 The Grey Bruce Heath Unit is has announced that more than 80% of the eligible population in Grey Bruce have been immunized with at least two doses of the COVID-19 vaccine, and 84.5% received one dose.

Also, 3rd doses of the COVID-19 vaccine have been administered to all eligible and consenting residents within 26 Long-Term Care and high risk retirement homes in Grey and Bruce.
The Grey Bruce Health Unit will continue its third dose campaign by immunizing, as per the recent Ministry of Health direction, consenting residents in remaining retirement homes, and consenting residents in high-risk senior congregate settings.
In addition, The Grey Bruce Health Unit's Vaccine Team has completed initial COVID-19 vaccine clinics and has scheduled a second round of COVID-19 vaccine clinics (at least 28 days apart) in all schools in Grey and Bruce for all eligible and consenting staff and students. Uptake, to date, has been noted in students who may not have had an opportunity to receive the vaccine elsewhere – due to transportation issues, parental concerns and access.
These milestones would not have been possible without the collaboration of the local school boards and Long-Term Care and Retirement Homes. In addition, the efforts of the residents of Grey and Bruce to get their vaccine has allowed these milestones to be possible.
For up to date information on vaccine status in Grey and Bruce, please visit the Grey Bruce Health Unit's vaccine page at:
For an up-to-date Grey Bruce Health Unit schedule of public vaccine clinics, please review the schedule at:
Weekly_Vaccine_Schedule Oct 4 to Oct 17
---
At South Grey News, we endeavour to bring you truthful and factual, up-to-date local community news in a quick and easy-to-digest format that's free of political bias. We believe this service is more important today than ever before, as social media has given rise to misinformation, largely unchecked by big corporations who put profits ahead of their responsibilities.
South Grey News does not have the resources of a big corporation. We are a small, locally owned-and-operated organization. Research, analysis and physical attendance at public meetings and community events requires considerable effort. But contributions from readers and advertisers, however big or small, go a long way to helping us deliver positive, open and honest journalism for this community.
Please consider supporting South Grey News with a donation in lieu of a subscription fee and let us know that our efforts are appreciated. Thank you.