December 28, 2021
Presenting the next two books in the 2022 Grey County Reads contest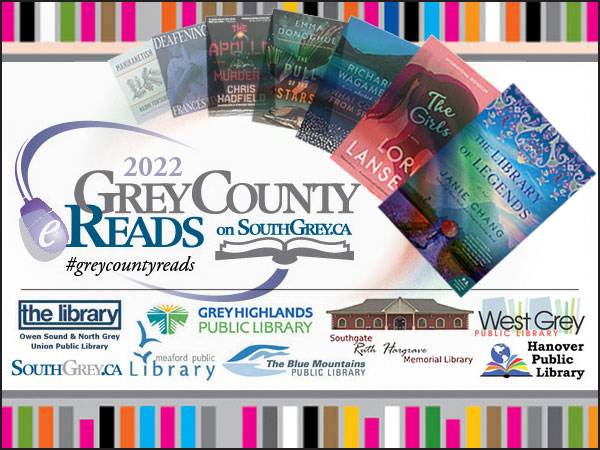 BY SOUTHGREY.CA STAFF — Grey County Reads contest will begin on January 17, 2022. Until then, we want to acquaint you with the books we will be featuring. Here are another two of the novels to be featured in the next few weeks.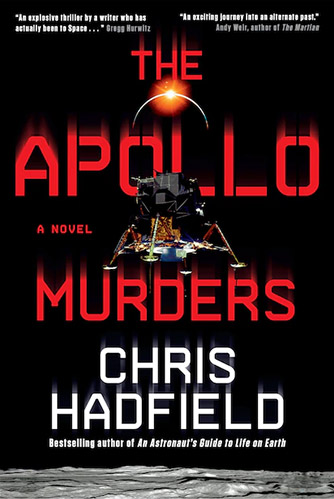 The Apollo Murders by Chris Hadfield
A final, top-secret mission to the Moon. Three astronauts in a tiny module, a quarter of a million miles from home. A quarter of a million miles from help. That's the setting for this adventure in space.
As Russian and American crews sprint for a secret bounty hidden away the lunar surface, old rivalries blossom and the political stakes are stretched to breaking point back on Earth. Houston flight controller Kazimieras "Kaz" Zemeckis must do all he can to keep the NASA crew together, while staying one step ahead of his Soviet rivals. But not everyone on board Apollo 18 is quite who they appear to be.
Colonel Chris Hadfield is the author of three international bestsellers: An Astronaut's Guide to Life on Earth, You Are Here and The Darkest Dark, plus the new thriller novel, The Apollo Murders. The Apollo Murders is full of high tech adventure, danger and people pushed to their limit, at a pivotal moment in history.
But if you didn't know this before now, Chris Hadfield also happens to be a Canadian icon. A heavily decorated astronaut, engineer, and pilot, Colonel Hadfield's many awards include the Order of Canada, the Meritorious Service Cross and the NASA Exceptional Service Medal. He was named the Top Test Pilot in both the US Air Force and the US Navy and was inducted into Canada's Aviation Hall of Fame. He has flown three space missions, building two space stations, performing two spacewalks (EVAs), crewing the Shuttle and Soyuz and commanding the International Space Station. Oh, yes, and occasionally, he's been known to dabble in some music and play a tune for his friends and family.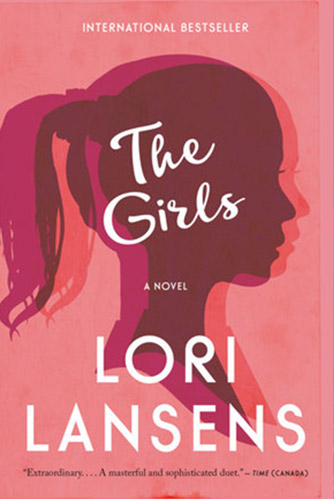 The Girls by Lori Lansens
Rose and Ruby Darlen are closer than most twin sisters. Indeed, they have spent their twenty-nine years on earth joined at the head. Given that they share a web of essential veins, there is no possibility that they can be separated in their lifetime.
They are two of the most extraordinary and unforgettable characters to spring into our literature. As Kirkus Reviews puts it, "The novel's power lies in the wonderful narrative voices of Rose and Ruby. Lansens has created a richly nuanced, totally believable sibling relationship... An unsentimental, heartwarming page-turner." The National Post writes: "Lansens's beautiful writing is so detailed that it is often easy to forget that the material is not based on a true story. She captures what it would be like never to sleep, bathe, go for a walk, or meet friends on your own."
Lori Lansens was a successful screenwriter before she burst onto the literary scene in 2002 with her first novel, Rush Home Road. Translated into 12 languages and published in 15 countries, Rush Home Road received rave reviews around the world. Her follow-up novel, The Girls was an international success as well. Rights were sold in 20 territories and it was featured as a book-club pick by Richard & Judy in the UK, selling 300,000 copies. Her most recent book is The Wife's Tale, which was a national bestseller. Born and raised in Chatham, Ontario, Lori Lansens now makes her home in the Santa Monica Mountains with her husband and 2 children.
---
At South Grey News, we endeavour to bring you truthful and factual, up-to-date local community news in a quick and easy-to-digest format that's free of political bias. We believe this service is more important today than ever before, as social media has given rise to misinformation, largely unchecked by big corporations who put profits ahead of their responsibilities.
South Grey News does not have the resources of a big corporation. We are a small, locally owned-and-operated organization. Research, analysis and physical attendance at public meetings and community events requires considerable effort. But contributions from readers and advertisers, however big or small, go a long way to helping us deliver positive, open and honest journalism for this community.
Please consider supporting South Grey News with a donation in lieu of a subscription fee and let us know that our efforts are appreciated. Thank you.