September 10, 2022
Governments pay tribute to Queen Elizabeth II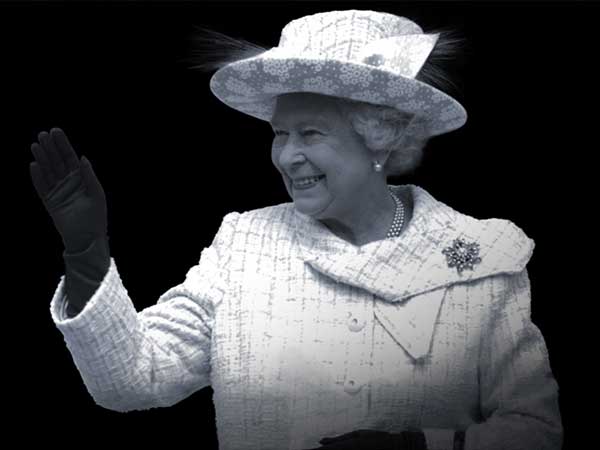 BY SOUTHGREY.CA STAFF — On September 8, 2022, the death of Queen Elizabeth II was announced to the world. Since then, statements and tributes from various levels of government have been pouring in.
The Governor General of Canada:
Her Majesty Queen Elizabeth II was the longest-reigning monarch in Canadian and Commonwealth history. Throughout her extraordinary reign, she became the most widely travelled monarch, visiting more than 100 countries, often accompanied by His Royal Highness The Duke of Edinburgh. Her Majesty delighted in meeting with people from all walks of life and in recognizing their contributions to society.
Canada was honoured to host The Queen on 22 Royal Tours. Their Royal Highnesses visited all regions of the country, developing a great understanding of and affection for Canada and its people.
Born on April 21, 1926, in London, United Kingdom, Elizabeth II was the first monarch to be crowned Queen of Canada. As the Canadian head of State, The Queen was formally designated commander-in-chief of Canada, and offered support and encouragement to members of the Canadian Armed Forces, as well as to their families and loved ones. She also promoted unity and celebrated excellence by presenting awards to outstanding Canadians. Today, the powers held by The Queen, including those of head of State and commander-in-chief, are embodied by the governor general as the Crown's representative in Canada.
The Queen cared deeply for the sacred relationship between the Crown and Indigenous peoples. Recognizing that the world's diversity is its strength, she supported efforts towards reconciliation.
Throughout her reign, The Queen embodied the principles of service. On her 21st birthday, she addressed the Commonwealth, dedicating her life to the service of others.
In Canada, The Queen supported important causes as patron or president of more than 30 Canadian philanthropic, cultural and charitable organizations.
The Queen was a steadfast and comforting presence to many Canadians, through times of great challenge and upheaval. She was dedicated to her people and inspired so many with her service and compassion. She will be greatly missed.
Alex Ruff, Member of Parliament for Bruce-Grey-Owen Sound:
"Her Majesty Queen Elizabeth II was a remarkable leader and person. Her empathy, leadership, and devotion to her country, the Commonwealth and all its citizens was unparalleled. The fact she was our Monarch for 70 years is unmatched in any modern monarchy and will likely never be equalled. We all owe her a debt of gratitude and remembrance for her dedication to service and the great personal sacrifices she made over her 96 years.
"On behalf of all constituents of Bruce-Grey-Owen Sound, our deepest condolences to the entire Royal Family, and especially to His Majesty King Charles III. Long may he reign. May Her Majesty Rest in Peace."
Grey County:

Sadly, Her Majesty Queen Elizabeth II died peacefully this afternoon. At the age of 96, her reign spanned over 70 years, from 1952 – 2022. All flags (federal, provincial, & County) will be lowered in her memory. They will remain as such until the sunset on the day of her funeral.
Municipality of Grey Highlands:
The Municipality of Grey Highlands joins the people of Great Britain and the Commonwealth in mourning the loss of Queen Elizabeth II. On September 8, The Queen died at the age of 96 after serving as the British Monarch and Canadian Head of State for 70 years.
"On behalf of council and staff, I offer my condolences to the Royal Family, the people of Great Britain and the Commonwealth on the passing of Her Majesty The Queen," says Mayor Paul McQueen. "The Queen was a remarkable leader devoted to our service and the service of the entire Commonwealth. She will be missed."
On June 4, the Peace Committee at the Municipality planted a white pine tree to honour Queen Elizabeth II and her Platinum Jubilee.
Flags will be lowered to half-mast at each municipal facility until the day of the funeral to honour Queen Elizabeth II. A book of condolences will be available at the municipal office at 206 Toronto Street in Markdale to allow community members to share their thoughts. The book will be forwarded to Member of Parliament Alex Ruff's office for distribution to the United Kingdom government.
Municipality of West Grey:
All flags at West Grey municipal facilities have been lowered to half-mast to honour the late Queen Elizabeth.
"It is with great sadness that we recognize the passing of Her Majesty Queen Elizabeth II," said West Grey Mayor Christine Robinson. "Her Majesty's 70 year-reign personified selfless service, and steadfast duty."
Her Majesty's passing was announced on September 8, 2022 and flags will remain lowered until further notice.
---
At South Grey News, we endeavour to bring you truthful and factual, up-to-date local community news in a quick and easy-to-digest format that's free of political bias. We believe this service is more important today than ever before, as social media has given rise to misinformation, largely unchecked by big corporations who put profits ahead of their responsibilities.
South Grey News does not have the resources of a big corporation. We are a small, locally owned-and-operated organization. Research, analysis and physical attendance at public meetings and community events requires considerable effort. But contributions from readers and advertisers, however big or small, go a long way to helping us deliver positive, open and honest journalism for this community.
Please consider supporting South Grey News with a donation in lieu of a subscription fee and let us know that our efforts are appreciated. Thank you.