December 27, 2022
A year to remember: Top 10 stories of 2022 - #6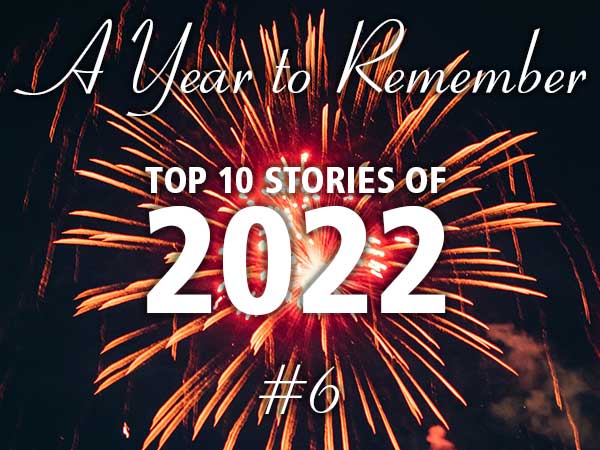 BY SOUTHGREY.CA STAFF — Despite differences, perhaps amplified during the COVID-19 pandemic, readers consistently show concern for one another. In previous years, support for families hit with unforeseen hardship has always made the top 10 list in our end-of-year wrap-up.
This is the case when a member of the community goes missing and concern for their safety spreads across the grapevine and social media channels. On January 29, 67-year-old Robert Hamilton was reported unaccounted-for, last seen in Markdale on January 28.
Later reports of his sighting and a picture of him allegedly picked up near the Markdale Tim Hortons by a silver Ford F150 driven by an unknown male surfaced. A theory that he could be making his way to Ottawa to join the Freedom Convoy protest entered the discussion.
Hamilton was eventually located by Grey Bruce OPP on April 4, more than two months after his disappearance. No explanation was given as to his whereabouts during that time. Speculation was left to fester.
Visit the series of stories on SouthGrey.ca:
OPP seek assistance locating missing man from Grey Highlands
OPP issue update on missing man from Grey Highlands, last seen in Markdale

Missing Grey Highlands man has been found
---
At South Grey News, we endeavour to bring you truthful and factual, up-to-date local community news in a quick and easy-to-digest format that's free of political bias. We believe this service is more important today than ever before, as social media has given rise to misinformation, largely unchecked by big corporations who put profits ahead of their responsibilities.
South Grey News does not have the resources of a big corporation. We are a small, locally owned-and-operated organization. Research, analysis and physical attendance at public meetings and community events requires considerable effort. But contributions from readers and advertisers, however big or small, go a long way to helping us deliver positive, open and honest journalism for this community.
Please consider supporting South Grey News with a donation in lieu of a subscription fee and let us know that our efforts are appreciated. Thank you.