December 30, 2021
Top 10 stories of 2021: #3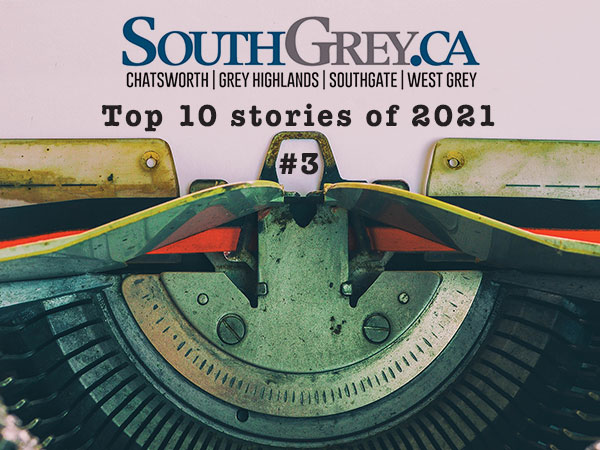 Is that an airplane touching down on a frozen lake?
BY SOUTHGREY.CA STAFF — Way back in January, 2021, a peaceful Sunday in Eugenia was interrupted by the unexpected noise of a small single-engine plane landing hard and breaking the surface of the ice-covered lake. According to an eye-witness, the pilot exited from the airplane unharmed but shaken by the experience. No other passengers were in the craft at the time of the crash.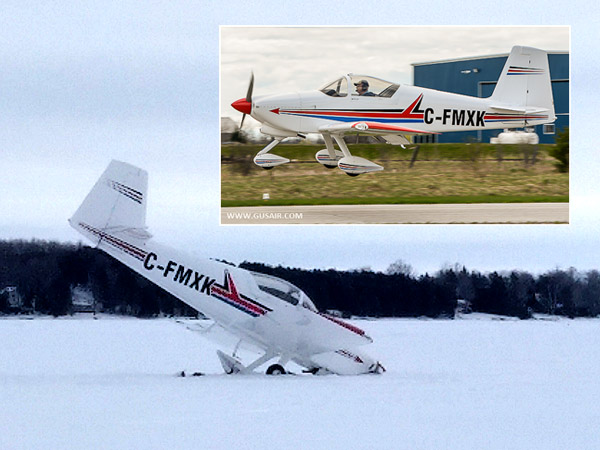 Although pilots experiencing trouble sometimes look for open water to put their planes down safely, doing it in winter can be a little more harrowing.
By example, last summer, a floatplane pilot avoided disaster when he landed in the water 200-300 metres from Hamilton's shore in Lake Ontario. Then, in a small lake near Halifax airport, another floatplane pilot landed his craft during a similar emergency situation just one month later.
In the case of the Eugenia Lake incident, the open snow and ice-covered surface of Eugenia Lake provided a relatively soft space, free of trees and people but the plane broke the surface of the ice and seemed to skip once, breaking the surface a second time as it came to rest nose-down in the lake.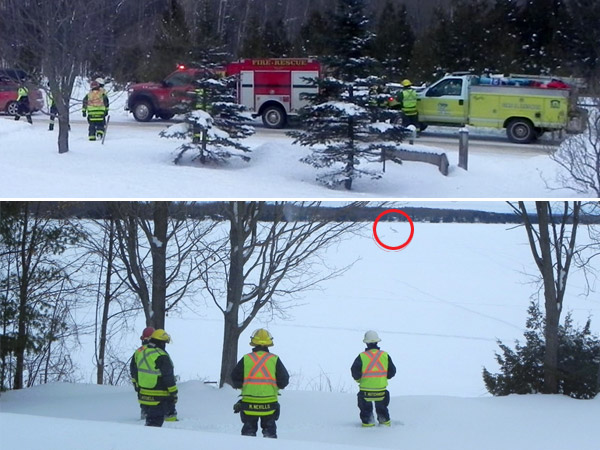 Fire-rescue and ambulance arrived on scene as well as OPP, shortly after the plane made it's forceful landing. OPP officers were taking a statement from the lucky survivor as South Grey News arrived.
The story attracted a lot of interest from readers:
Pilot walks away after scary crash landing on Eugenia Lake
We followed up the story when crews came to retrieve the plane from the ice a few days later:
How do you remove a damaged airplane from the middle of a frozen snow-covered lake?
---
At South Grey News, we endeavour to bring you truthful up-to-date local community news in a quick and easy-to-digest format that's free of political bias. We believe this service is more important today than ever before, as social media has given rise to misinformation, largely unchecked by big corporations who put profits ahead of their responsibilities.
South Grey News does not have the resources of a big corporation. We are a small, locally owned-and-operated organization. Research, analysis and physical attendance at public meetings and community events requires considerable effort. But contributions from readers and advertisers, however big or small, go a long way to helping us deliver positive, open and honest journalism for this community.
Please consider supporting South Grey News with a small donation and let us know that our efforts are appreciated. Thank you.