July 07, 2022
Summer's here and the time is right...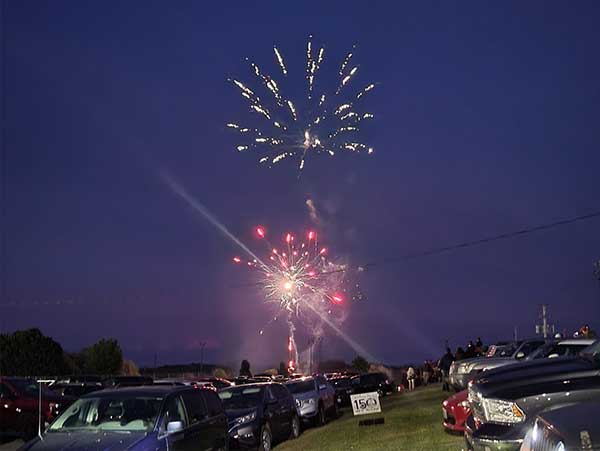 Fireworks in Durham, 2022. Photo: Tom Hutchinson
BY SOUTHGREY.CA STAFF — Summer may have officially kicked off almost a month ago but now that the kids are out of school, the fun has really begun.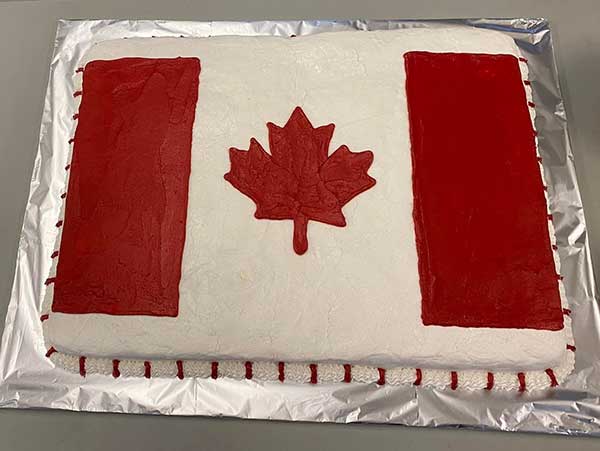 Canada Day cake at Markdale Summer Kick Off Celebration, July 1. Photo: Melissa Bosschaert
The Canada Day long weekend saw a dramatic increase in road traffic to our area. Local events were blessed with great weather, music, games, fireworks and unending fun, the likes of which we haven't seen for the last two years.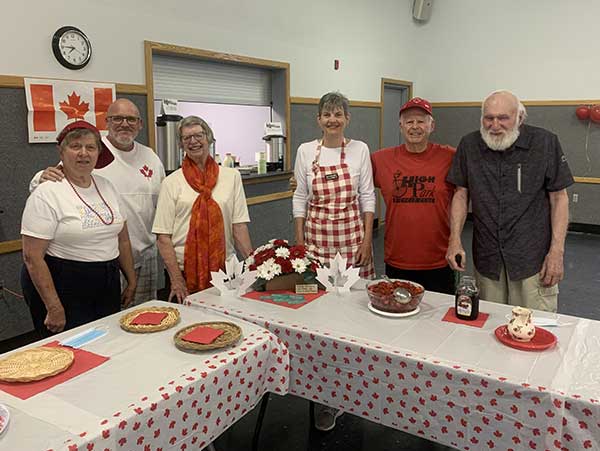 Volunteers at the South Grey Museum Canada Day Breakfast 2022. Photo: Steve Plenner
To keep the party going, let's show you some of fun summer events planned for this July and August in the neighbourhoods of southern Grey County.
July 14-23, full schedule : The Fabulous Festival of Fringe Film 2022 is back and in person! Venues in downtown Durham and surrounding areas including the Durham Community Centre and Arena, Hanover Drive-In Theatre, and the Durham Conservation Area will participate.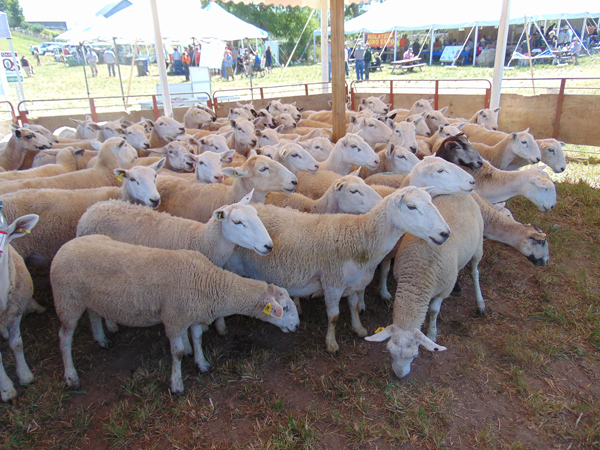 Sheep at the Holstein Agro Expo.
July 15-17, full schedule: Holstein Agro Expo & RODEO will carry all of the traditional sheep shearing displays and competitions, augmented by a full Rawhide Rodeo with expert roping and riding, barrel racing and mini chuckwagon races to entertain all ages.
July 16, 9 am - 1 pm: The Flesherton and District Farmers' Market comes into full swing this month with their annual Books and Authors Day, July 16. Approximately eight local authors will gather under the auspices of this true farmers' market, joined by the Grey Highlands Public Library for an impressive display of local books for sale. You can even get your copy signed by the author as well. Flesherton Arena grounds.
July 22, 6 - 9 pm: Markdale Street Frolic will take over Main Street West in Markdale. This annual car show will be hosted by The Rotaract Highlanders with donations from the event going towards the #ivegotyourback911 initiative supporting mental health of paramedic, fire, and police services. Music, classic cars and great food are the norm for this popular outing.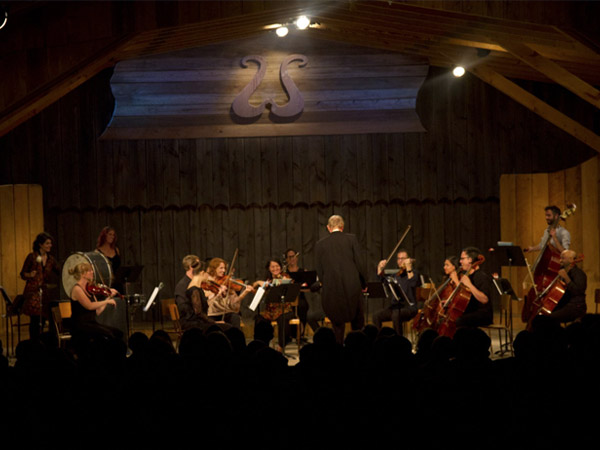 Symphony in the Barn ensemble.
July 29-31, full schedule: This summer festival is a fun mix of music, artisans and food. Always entertaining, the Symphony in the Barn takes place on Glencolton Farm near Durham.
July 30, 9 am - 1 pm: Kids Day will return twice this summer to Flesherton and District Farmers' Market after a two year absence due to COVID-19 — a popular day to bring the kids for a market scavenger hunt. Headwaters Academy will host colouring and crafts too. Flesherton Arena grounds.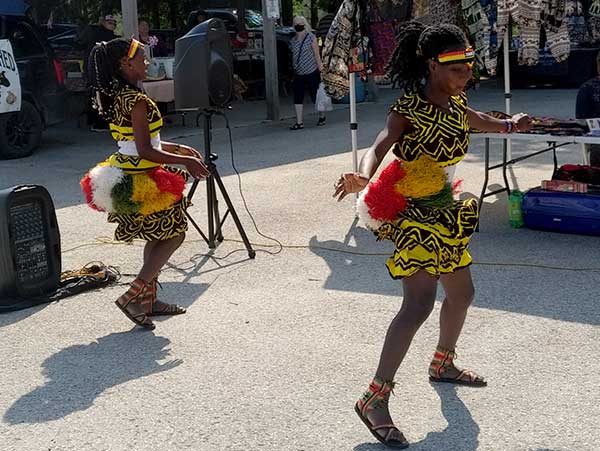 The Neema Children's Choir performing at the Flesherton and District Farmers' Market
August 13, 9 am - 1 pm: Kids Day part two! The Nuclear Innovation Institute will bring an interactive experience for children (and their parents) showing how cool science is, while doing some small, take-home experiments. The Neema Children's Choir will also perform. Flesherton Arena grounds.
August 27, 9 am - 1 pm: Dog Day at the Flesherton and District Farmers' Market is a great outing for our K-9 friends. Barkhouse Pet will be on site with their display of products to care for our pampered pooches. Volunteers from Team Triton and Hopeful Tails Pet Rescues will also attend the event bringing loveable animals with big soulful eyes, ready to steal your heart. There will be another dog-themed kids' scavenger hunt for prizes. Flesherton Arena grounds.
August 27, 10 am - 4 pm: West Grey Durham Lions Club presents the Days of Summer Vendor Show at the Durham Royal Canadian Legion. Over 25 vendors will grace the legion hall with great product and draws.
---
At South Grey News, we endeavour to bring you truthful and factual, up-to-date local community news in a quick and easy-to-digest format that's free of political bias. We believe this service is more important today than ever before, as social media has given rise to misinformation, largely unchecked by big corporations who put profits ahead of their responsibilities.
South Grey News does not have the resources of a big corporation. We are a small, locally owned-and-operated organization. Research, analysis and physical attendance at public meetings and community events requires considerable effort. But contributions from readers and advertisers, however big or small, go a long way to helping us deliver positive, open and honest journalism for this community.
Please consider supporting South Grey News with a donation in lieu of a subscription fee and let us know that our efforts are appreciated. Thank you.