May 03, 2023
It's spring all over at the West Grey Library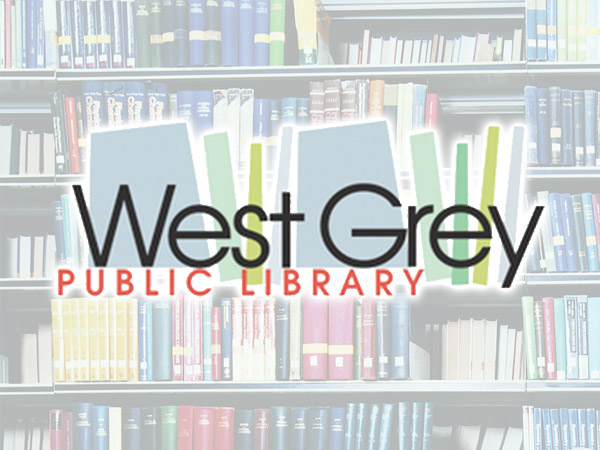 Spring is busy at the West Grey Public Library, with outdoor programs and events for everyone in the family!
The library will be mixing it up for story time, with some sessions — on May 2, 16 and 30 — at the Durham Branch and others — on May 9 and 23 — at the Durham Town Hall Park. Great for kids 0-6. No registration required.
Adults have already had some fun with the Library's Trivia Night, held on April 27 at the Country Corner Eatery. The Pat Squared team took home the prize after a hard-fought tie-breaker series, starting with just one more trivia question, which both teams answered correctly, and ending with an impassioned game of rock-paper-scissors (paper covered rock). The Amanuenses were the runners-up, also covered in glory — and paper.
The Library's Foraging Walk is already full, and the New to Meditation program had its first session on the weekend, also full. The Master Gardeners will be presenting Gardening is for the Birds on Thursday, May 18, at 2:30 pm, and Roaming Readers, a half-hour riverside stroll for readers and nature lovers, will be getting underway on Wednesday, May 24. Book Clubs and craft programs continue, with new members welcome.
For more information on these or any other library programs, visit the West Grey Public Library website.
---
At South Grey News, we endeavour to bring you truthful and factual, up-to-date local community news in a quick and easy-to-digest format that's free of political bias. We believe this service is more important today than ever before, as social media has given rise to misinformation, largely unchecked by big corporations who put profits ahead of their responsibilities.
South Grey News does not have the resources of a big corporation. We are a small, locally owned-and-operated organization. Research, analysis and physical attendance at public meetings and community events requires considerable effort. But contributions from readers and advertisers, however big or small, go a long way to helping us deliver positive, open and honest journalism for this community.
Please consider supporting South Grey News with a donation in lieu of a subscription fee and let us know that our efforts are appreciated. Thank you.