July 19, 2022
Grey Bruce OPP want to inform the public of speed reductions in Grey Highlands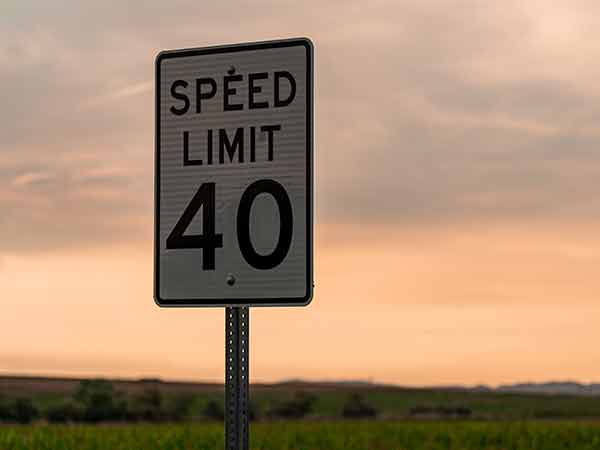 The Grey Bruce Ontario Provincial Police (OPP) would like to inform the public of several speed reductions that have taken place recently in the Municipality of Grey Highlands.
The following three towns have had their speed limits reduced to 40 km/h.
In addition, motorists traveling on Grey County Road #13, into the village of Eugenia, will now see the newly installed speed signs decreasing travel from 80 km to a 60 km per hour, from the south at St. Arnaud Street and from the north on Grey Road #13, just past Campbell's Hill Road. These are also Community Safety Zones. Previous issues of motorists traveling at high speeds (over the limit), has been an issue and safety for pedestrian walking on the gravel shoulders becomes a high risk when speed limits are not followed and taken seriously.
The Grey Bruce OPP say that speeding continues to be a contributing factor in collisions on OPP patrolled highways. Members of the public are reminded that we are all responsible for making our roadways safe. Be aware of posted signage indicating a reduction in the speed limit, and always allow extra time to get to your destination safely.
The Grey Bruce OPP will continue their commitment to roadway safety through proactive enforcement and education throughout Grey Bruce County.
---
At South Grey News, we endeavour to bring you truthful and factual, up-to-date local community news in a quick and easy-to-digest format that's free of political bias. We believe this service is more important today than ever before, as social media has given rise to misinformation, largely unchecked by big corporations who put profits ahead of their responsibilities.
South Grey News does not have the resources of a big corporation. We are a small, locally owned-and-operated organization. Research, analysis and physical attendance at public meetings and community events requires considerable effort. But contributions from readers and advertisers, however big or small, go a long way to helping us deliver positive, open and honest journalism for this community.
Please consider supporting South Grey News with a donation in lieu of a subscription fee and let us know that our efforts are appreciated. Thank you.