September 27, 2022
Grey County launches Short-Term Shelter Program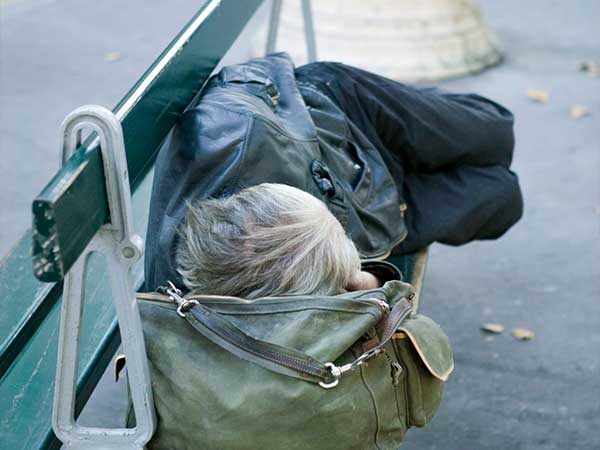 Grey County is enhancing short-term shelter services for individuals and families who are experiencing homelessness with the launch of the Short-Term Shelter Program, which happened on September 21. This program helps those experiencing homelessness find alternative housing options and offers short-term shelter with supports. Through the program, individuals and families also meet with support staff to identify their needs and work on a plan for achieving stable housing.
New partnerships with local motel operators are helping to ensure there is a supply of short-term shelter rooms available on an ongoing basis. Locations are currently available in Owen Sound and Hanover.
"This launch completes our goal of bringing short-term shelter services into our in-house operations at the County," said Anne-Marie Shaw, Director of Community Services. "Having this program operate through our Housing Department will help us streamline support and improve access to other programs for our clients."
Information on the program can be accessed 24 hours a day by contacting 2-1-1. Services can be accessed during business hours at the Grey County Administration Building in Owen Sound and the Grey County Social Services Satellite Office in Hanover.
If you or someone you know is unsheltered or at risk of homelessness,
24 hours a day, 7 days a week: call 2-1-1 for help accessing the program.
Monday to Friday, 8:30 a.m. to 4:30 p.m. excluding holidays:
Call Grey County Housing directly at 519-376-5744
Text the Short-Term Shelter Program at 226-407-4996
Email the Short-Term Shelter Program at stsp@grey.ca.
Visit the Grey County Administration Building (595 9th Avenue East, Owen Sound) or Grey County Social Services Satellite Office (286 10th Street, Hanover)
Speak with a support worker in the community and ask for help.
For more information on the Short-Term-Shelter Program, please visit grey.ca/stsp.
---
At South Grey News, we endeavour to bring you truthful and factual, up-to-date local community news in a quick and easy-to-digest format that's free of political bias. We believe this service is more important today than ever before, as social media has given rise to misinformation, largely unchecked by big corporations who put profits ahead of their responsibilities.
South Grey News does not have the resources of a big corporation. We are a small, locally owned-and-operated organization. Research, analysis and physical attendance at public meetings and community events requires considerable effort. But contributions from readers and advertisers, however big or small, go a long way to helping us deliver positive, open and honest journalism for this community.
Please consider supporting South Grey News with a donation in lieu of a subscription fee and let us know that our efforts are appreciated. Thank you.