November 20, 2023
Shop 'til you drop this holiday season!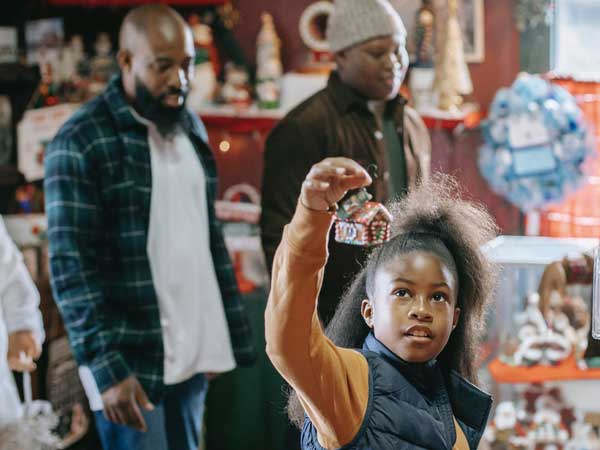 BY SOUTHGREY.CA STAFF — The holiday shopping season is in full swing across southern Grey County. With many events already concluded earlier in November, several more are vying for your attention in the coming weeks, including the unofficial start to the Christmas buying frenzy, Black Friday on November 24.
Here are just some of the local shopping highlights on the Christmas calendar:
Flesherton Shopping Quest — until November 24
Shop at any participating Flesherton businesses, spend a minimum of $5 and collect stamps. Once complete, fill out your info on an entry ballot and drop it off at a Flesherton business or at the South Grey Chamber of Commerce office in Markdale for a chance to win a prize package.
Markdale Moonlight Madness — November 24, 6:00 pm
Bring the whole family to watch the Markdale Santa Claus Parade, then shop local businesses until the wee hours with special hours and Christmas specials.
One of a Kind Christmas Bazaar — November 25, 9:30 am - 3:30 pm
Shop local merchants in a cosy Christmas setting at the Highland United Church at 159 Canrobert St., Eugenia.
Flesherton and District Farmers' Market (FDFM) Annual Christmas Market — November 25, 9 am - 2 pm
The FDFM's biggest one-day event of the year, the Christmas Market boasts 30 local vendors. Shop original art, cured meats, wood crafts, alpaca wool, Christmas wreaths, cookies, garlic, bread, stained glass, lamb, local honey, maple syrup, jams, salsa, handmade ornaments, gifts, clothing, candles, and assorted baked goodies.
Enjoy the small town market vibe. Stay for lunch or takeout some delicious Italian Cuisine too! Flesherton Kinplex.
Holidays in the Highlands Craft and Vendors Market — November 25, 9 am - 5 pm
The first Holiday Market presented by the South Grey Chamber of Commerce, with over 20 vendors from across Grey Bruce! Centre Grey Recreation Complex in Markdale.
Dundalk Dance Association Christmas Craft & Vendor Sale — November 25, 10 am - 3 pm
Kick off (or finish up) your Christmas shopping with this one-stop shop! Come on out and support 25+ local vendors and crafty folks! Highpoint Community School.
Meaford Farmers' Christmas Market — November 25 and December 9, 11 am - 4 pm
Lots of gift and treat options for everyone, including arts, crafts and food! Meaford and St. Vincent Community Centre, Meaford
Sparkle and Shop! A Women-Owned Holiday Business Tour — December 1, 12 pm - 5 pm
This holiday extravaganza isn't just a shopping event; it's a celebration of women entrepreneurs, creativity, and community. Find unique gifts for your loved ones while empowering and uplifting local women-owned businesses.
The Saugeen Economic Development Corporation extends an exclusive invitation to ticket holders for a delightful gathering featuring cheese, wine, a charming seasonal gift, and cupcakes! Explore the world of SEDC's women-based products and resources, including the Advancing Women Economically loan and Webinar Series, gaining valuable insights! The perfect rendezvous before embarking on the Business Tour!
Ticket holders get access to these participating businesses!
Neustadt Spring Brewery: Raise a glass to the holidays at Neustadt Spring Brewery! Indulge in a delightful panini and soup deal for just $15, perfectly paired with their craft beers.
Riversong Suites: Enjoy complimentary coffee and scones while exploring our luxurious suites. Take a tour and discover the perfect retreats for your holiday getaways.
Atelier 522: Enjoy a 10% discount on a wide array of artistic wonders at this charming gift shop and artisan boutique! From unique holiday gifts to bespoke treasures, find the perfect presents for your loved ones while supporting local artists.
It's My Pleasure Baking: Sweeten your holiday celebrations at It's My Pleasure Baking! Treat yourself to a 10% discount on their mouthwatering delights.
Dusty Road Candle Co.: Welcome the holiday season with the scents you love and a 10% discount on all regularly priced items!
Bras Galore and More: Offering all ladies who stop by, a complimentary gift !
Plus, every participant receives a complementary sweet treat from WOWSA! courtesy of It's My Pleasure Baking!
Christmas Market — December 2, 1 pm - 4 pm
Visit The Rusty Star in Maxwell on December the 2nd at 1:00pm for their Christmas Market. The Rusty Star along with other local businesses, including Markdale Flowers, Artemesia Cheese & Fine Foods, and PJ Knickerbockers, are getting together for a one-stop Christmas shop.
Santa and his elves will be stopping by for free pictures and letter drop off. A donation to the local Christmas hamper program is encouraged. The Grey Highlands Fire Department will be on hand to accept the donations.
Christkindl Market - December 8-9, Friday 4 pm - 9 pm and Saturday 2 pm - 9 pm
Enjoy the sights and sounds of a all-ages European Christmas with traditional European food and baking, local artisans and vendors. Plus, meet the barnyard animals, children's activities and great entertainment. Presented by Symphony in the Barn and the Friends of Glencolton Farm and Saugeen Academy.
Featuring pop up performances by children's entertainer Robbi Joy, popular Christmas Music you can sing a long to in the pretzel house performed by McMannis, horse-drawn wagon rides, a special appearance of Star Mother, the messenger from celestial realms, candle dipping, an enchanting story adventure for young children, Incus Forge Blacksmith, chestnut roasting, storytelling, organ grinder, carolling, bannock-making, children's crafts and more.
Located east of Durham and north of Eckhart's Shell station (corner of Grey Road 4 and Concession 2) on Concession 2. Proceeds go to Saugeen Academy Bursary Program.
---
At South Grey News, we endeavour to bring you truthful and factual, up-to-date local community news in a quick and easy-to-digest format that's free of political bias. We believe this service is more important today than ever before, as social media has given rise to misinformation, largely unchecked by big corporations who put profits ahead of their responsibilities.
South Grey News does not have the resources of a big corporation. We are a small, locally owned-and-operated organization. Research, analysis and physical attendance at public meetings and community events requires considerable effort. But contributions from readers and advertisers, however big or small, go a long way to helping us deliver positive, open and honest journalism for this community.
Please consider supporting South Grey News with a donation in lieu of a subscription fee and let us know that our efforts are appreciated. Thank you.