August 15, 2022
Shooting in Hanover leads to suspect arrest in Ottawa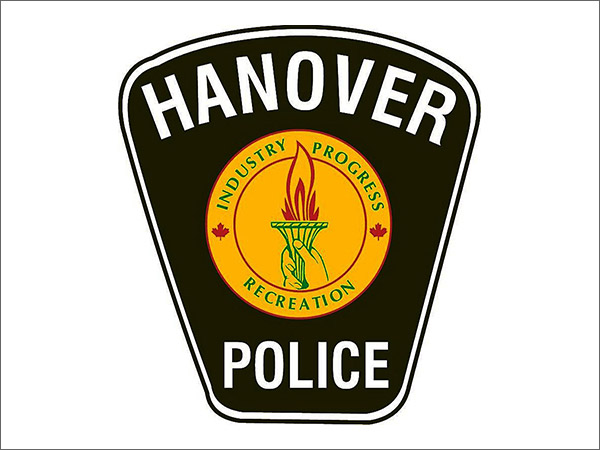 On Tuesday, August 9, at about 12:45 pm, Hanover Police officers responded to the Hanover & District Hospital on 7th Avenue following the report of an adult male currently in the Emergency Department being treated for a gunshot wound.
Hanover Police, with the support of officers from the West Grey Police Service, commenced an intensive investigation which included the assistance of an OPP Forensic Identification Unit.
On Friday, August 12, 2022, a warrant was obtained for the arrest of a man from West Grey and a province-wide alert was sent out to all police services in Ontario to be on the lookout for the suspect and the motor vehicle he was believed to be driving.
Subsequently, the 30-year-old man was located and arrested in Ottawa during the early evening hours of Saturday, August 13, 2022.
The suspect was taken into custody at gun-point by members of the Ottawa Police Service's Tactical Team and their Guns & Gangs unit. He will be escorted back to Hanover early next week to face serious charges that include Attempted Murder of a 29-year-old Hanover man.
"The Hanover Police Service would like to thank our policing partners in West Grey, the OPP, and Ottawa for their work in bringing this phase of our investigation to a safe conclusion," said Deputy Chief George Hebblethwaite. He added, "While an arrest has been made, the investigation continues and anyone with information about this shooting is asked to contact the Hanover Police Service or Crime Stoppers at 1-800-222-TIPS (8477)."
---
At South Grey News, we endeavour to bring you truthful and factual, up-to-date local community news in a quick and easy-to-digest format that's free of political bias. We believe this service is more important today than ever before, as social media has given rise to misinformation, largely unchecked by big corporations who put profits ahead of their responsibilities.
South Grey News does not have the resources of a big corporation. We are a small, locally owned-and-operated organization. Research, analysis and physical attendance at public meetings and community events requires considerable effort. But contributions from readers and advertisers, however big or small, go a long way to helping us deliver positive, open and honest journalism for this community.
Please consider supporting South Grey News with a donation in lieu of a subscription fee and let us know that our efforts are appreciated. Thank you.