August 25, 2023
Owen Sound restaurant owner Sharif Rahman dies following brutal and senseless attack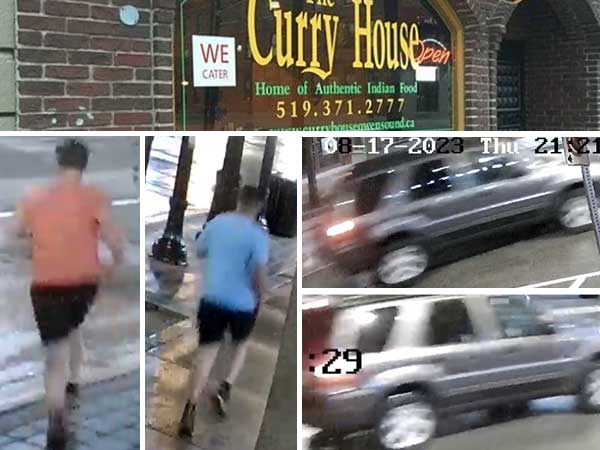 "Sharif embodies peace and love to all and inspires people to be good and true," said the organizer of a GoFundMe campaign launched for Sharif Rahman and his family following a vicious attack by three men on August 17. That was the sentiment expressed while Rahman remained in critical condition in a London Health Sciences hospital. Today it was announced that the 44-year-old victim has succumbed to his injuries.

Owen Sound Police say the owner of The Curry House on 2nd Avenue in downtown Owen Sound was brutally assaulted by three males who had dined at the establishment that evening. According to a police statement, Rahman was trying to close the restaurant and asked the three males to settle their bill before he and his nephew were attacked on the sidewalk outside the establishment.
"The males fled the area, two of which ran southbound on 2nd Avenue East toward the intersection at 9th Street and continued eastbound on 9th Street East," said an Owen Sound Police news release.

Police also released security images of two of the suspects. The first is described as a white male, 5'10"- 6'2" tall, with a medium build, short dark hair, wearing a light blue t-shirt, black shorts and black running shoes.
The second is described by police as a white male, 5'10"- 6'2" tall, with a medium build, short brown hair, wearing an orange t-shirt, black shorts and black running shoes. Both are believed to be in their mid-twenties to mid-thirties, police say.
The third suspect was not captured by security cameras, but is described by police as a white male in his late forties to mid-fifties, with curly hair, wearing shorts and a t-shirt.
Images of a suspect vehicle, which police say is similar to a grey or blue 2000's model Ford Escape or Mazda Tribute, have also been released.
A makeshift memorial of flowers blocks the front entrance of The Curry House restaurant and continues to grow, along with financial donations to the GoFundMe campaign, which was approaching $200,000 raised at the time of publication.
Rahman and his family moved to Ontario from Bangladesh in 2015. Owen Sound Mayor Ian Boddy released this statement in reaction to news of his death:
"Sharif was an exceptional member of our community, who dedicated his time to City and County committees, as well as a successful entrepreneur and a devoted family man. His passing is a tragic loss for our community, and it is a time to come together with compassion and support. Let us all reflect on Sharif's kindness and his love of the community by treating everyone with the same generosity he embodied."
Police are asking anyone with information about this incident to contact the Owen Sound Police Service, or provide an anonymous tip at Crime Stoppers.
Drumming for Sharif, a drumming circle to honour the local restauranteur, is being held at the Owen Sound Farmers' Market today from 2:30 pm to 4 pm.
---
At South Grey News, we endeavour to bring you truthful and factual, up-to-date local community news in a quick and easy-to-digest format that's free of political bias. We believe this service is more important today than ever before, as social media has given rise to misinformation, largely unchecked by big corporations who put profits ahead of their responsibilities.
South Grey News does not have the resources of a big corporation. We are a small, locally owned-and-operated organization. Research, analysis and physical attendance at public meetings and community events requires considerable effort. But contributions from readers and advertisers, however big or small, go a long way to helping us deliver positive, open and honest journalism for this community.
Please consider supporting South Grey News with a donation in lieu of a subscription fee and let us know that our efforts are appreciated. Thank you.