September 01, 2022
School food programs challenged by rising food costs, warns Ontario Student Nutrition Program Grey Bruce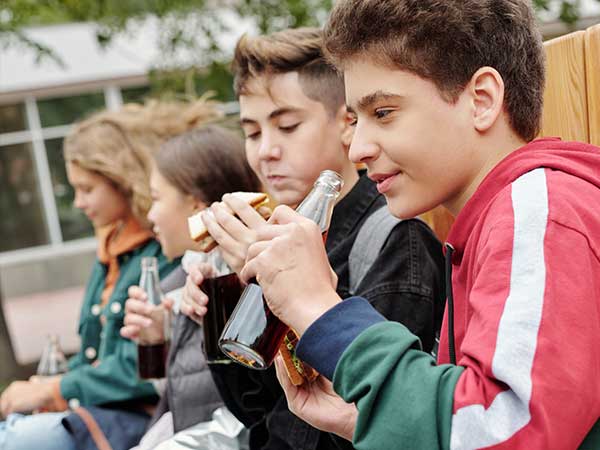 School food programs that provide breakfast and healthy snacks to students are feeling the COVID pinch. Locally, over 18,000 students have access to healthy food at little or no cost during the school day. However, with higher food prices, school food budgets are even tighter this year than usual. Additionally, with school closures and restrictions on outside visitors, some volunteers and community groups that helped run these food programs have not returned since the start of the pandemic.

The Ontario Student Nutrition Program (OSNP) provides funding and support to 61 schools in Grey and Bruce Counties. OSNP altered program delivery during pandemic school closures to continue to meet the needs of students and families that faced challenges. They did this by partnering with other community agencies to distribute food boxes and grocery gift cards.
Now, with schools open in September, they are tasked with offering healthy food programs with limited budgets and sharply rising food prices. Temporary emergency funds that were available to help with increased costs and COVID-19 are so far not available this year, yet expenses expected to be higher now than ever.
"COVID presented a number of challenges for us but it also demonstrated that school food programs are an essential service", says Danielle Findlay, Supervisor of Community Relations for OSNP. "Student Nutrition Programs improve students' overall health and academic achievement. They also offer safe and inclusive spaces and foster connections to the environment. So, it's important that we get back to pre-COVID programming as soon as we can," says Findlay.
To effectively meet that goal, many schools are recruiting volunteers. For more information on how to volunteer for the Ontario Student Nutrition Program, contact a school near you or visit www.osnp.ca or contact Bev Gateman directly: bev_gateman@bwdsb.on.ca
OSNP is a program administered by VON Canada. Information on how to donate is available on VON's website: www.von.ca.
---
At South Grey News, we endeavour to bring you truthful and factual, up-to-date local community news in a quick and easy-to-digest format that's free of political bias. We believe this service is more important today than ever before, as social media has given rise to misinformation, largely unchecked by big corporations who put profits ahead of their responsibilities.
South Grey News does not have the resources of a big corporation. We are a small, locally owned-and-operated organization. Research, analysis and physical attendance at public meetings and community events requires considerable effort. But contributions from readers and advertisers, however big or small, go a long way to helping us deliver positive, open and honest journalism for this community.
Please consider supporting South Grey News with a donation in lieu of a subscription fee and let us know that our efforts are appreciated. Thank you.