February 14, 2023
Love can be complicated and so can romance scams — tips to avoid fraud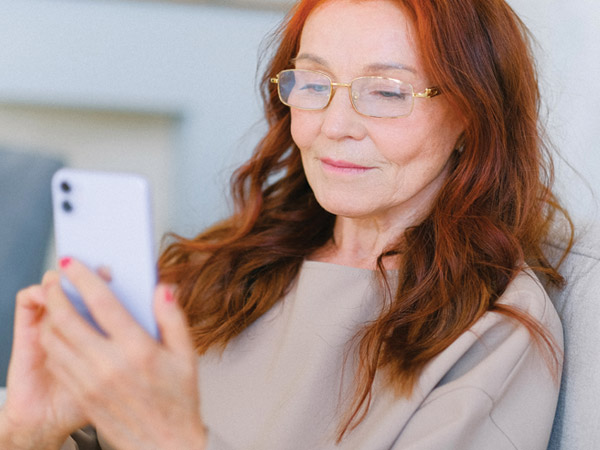 The Ontario Provincial Police (OPP) wants to wish every Ontarian a happy Valentine's Day, except for the romance scammers! The OPP and our law enforcement partners continue to see the devastating effects associated to romances frauds, from financial losses to significant mental health trauma.
According to the Canadian Anti-Fraud Centre (CAFC), Canadian romance fraud victims reported losing over $59 million to fraudsters in 2022. Ontario victims represented over $20 million of those losses.
In 2022, the CAFC received fraud reports totalling a staggering $530 million in victim losses. This was nearly a 40% increase from the 2021, unprecedented $380 million in losses. It is estimated that only 5-10% of victims report scams and frauds to the CAFC or law enforcement.
What is a romance scam?
Romance fraudsters prey on victims looking for a partner, companion or love interest. In this digital world, scammers use technology to convince victims to enter into a virtual or online relationship, to gain a victim's trust and affection. This can occur through: e-mail messages, popular encrypted chat applications, online chat groups, fake profiles on social media, dating sites or even through online platforms where likeminded people hangout online.
A new trend has the fraudsters sending random text messages to victims. The messages often read "where are you?", "where have you been?" or something similar. Once the victim responds, a conversation is started and the fraudster attempts to build a relationship with the victim.
Eventually the scammer asks for money for travel, a medical emergency or assistance with a family emergency or convince the victim to invest into a fraudulent cryptocurrency platform. Remember… there is always urgency and associated drama like an old soap opera. The scammers might also ask you to receive money and transfer the funds elsewhere, or purchase items and send them to foreign countries. The scammer always makes excuses for not being able to meet in person, travel to see you, or use video conferencing to talk. Remember, if it seems too good to be true, it often is!
How to protect yourself?
Don't give out your personal information (name, address, DOB, SIN, banking credentials).
Don't accept friend requests from people you do not know.
Don't invest your money in platforms provided by people you don't know.
Be careful who you share images with. Suspects will often use explicit pictures to extort victims into sending more money.
Protect your online accounts.
Never send money to someone you haven't met.
Don't respond to text messages from phone numbers you do not recognize.
Learn more tips and tricks for protecting yourself.
If you fall victim to a fraud or know someone who has, contact your local police service to report the crime and also report it to the CAFC at 1-888-495-8501 or online on the Fraud Reporting System (FRS), even if a financial loss did not occur.

---
At South Grey News, we endeavour to bring you truthful and factual, up-to-date local community news in a quick and easy-to-digest format that's free of political bias. We believe this service is more important today than ever before, as social media has given rise to misinformation, largely unchecked by big corporations who put profits ahead of their responsibilities.
South Grey News does not have the resources of a big corporation. We are a small, locally owned-and-operated organization. Research, analysis and physical attendance at public meetings and community events requires considerable effort. But contributions from readers and advertisers, however big or small, go a long way to helping us deliver positive, open and honest journalism for this community.
Please consider supporting South Grey News with a donation in lieu of a subscription fee and let us know that our efforts are appreciated. Thank you.