May 21, 2021
This is a real estate market on fire!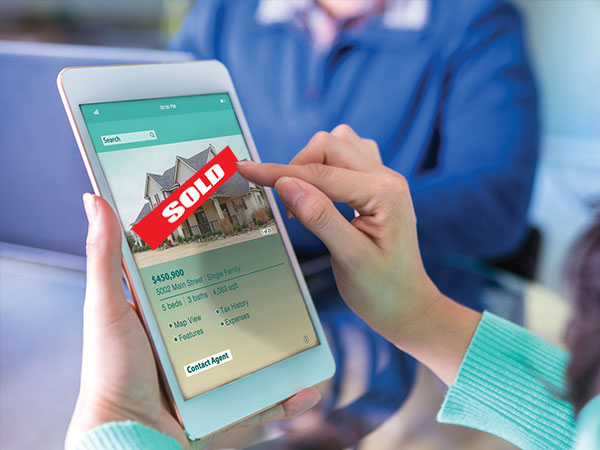 BY MATT WEBB-SMITH — The real estate picture in Collingwood/Southern Georgian Bay has proven itself to be a long term trend and not just a blip in the market with the most recent release of statistics from the Southern Georgian Bay Real Estate Board.
In keeping with what I have been promoting and selling to our buyer and seller clients, the best time to buy in the area was yesterday as prices continue to climb and value in the area becomes apparent.
Over the past 5 years the area has seen continued growth across both Collingwood and the Town of the Blue Mountains, and this trend is confirmed in these numbers.
As the most recent official report states: "Residential sales recorded through the MLS® System for the Southern Georgian Bay region totalled 616 units in April 2021. This was more than double the levels from a year earlier, jumping 254% from April 2020. This was also a new sales record for the month of April."
Record number of sales across the region, showing clearly that there is an insatiable desire to live in this area, and as fast as product is brought to the market it is being bought up. Furthermore the report goes on to state that home sales in the Western Region, which includes Wasaga Beach, Clearview Township, Collingwood, The Blue Mountains, the Municipality of Meaford, and Grey Highlands, numbered 321 units in April 2021. This was more than double the levels from a year earlier, jumping 339.7% from April 2020. This was also a new sales record for the month of April.
339% Growth year over year. This is a market on fire.
However there is another factor which needs to be considered in this analysis, as is the case across Grey County, Bruce County and Southern Georgian Bay. Perhaps one of the most driving factors in this market, aside from a huge appetite for this product by wealthy Boomer and Post Boomer buyers coming out of the GTA, is a total lack of available product which has been the case for 3-4 years now.
As the report states: "Active listings were 48.2% below the five-year average and 70.6% below the 10-year average for the month of April."
So it's partly that Collingwood and the Southern Georgian Bay area are very desirable, that the buyers coming to the area are well funded but also that there is very little available to buy. Supply and demand, the tried and true rulers of the market are in full effect across the region.
At this pace, the current inventory of available product for sale in the area would be gone in less than a month. As the current data points out: "Months of inventory numbered 0.9 at the end of April 2021, down from the 7.6 months recorded at the end of April 2020 and below the long-run average of 5.2 months for this time of year."
It's no wonder that people are over bidding for properties in such a difficult market, especially when money is so cheap to borrow right now.
As per the Southern Georgian Bay Board report: "The dollar value of all home sales in April 2021 was $513.4 million, more than double the levels from a year earlier, increasing 482.3% from the same month in 2020. This was also a new record for the month of April."
An increase of 482%, let that sink in for a minute, even with a potential market correction of half that amount, there would still be an increase of over 200% year over year.
The best time to buy was yesterday, but there is still the promise of tomorrow, and what the numbers have borne out over the past 5 years is that the growth in Collingwood and the Southern Georgian Bay area show no signs of slowing down. If you have the chance to get into the market, do it now.
Matt Webb-Smith is a Licensed Realtor with Sutton-Sound Realty Inc., Brokerage.

For a free home appraisal you can contact him at matthewwebbsmith@gmail.com
---
At South Grey News, we endeavour to bring you truthful and factual, up-to-date local community news in a quick and easy-to-digest format that's free of political bias. We believe this service is more important today than ever before, as social media has given rise to misinformation, largely unchecked by big corporations who put profits ahead of their responsibilities.
South Grey News does not have the resources of a big corporation. We are a small, locally owned-and-operated organization. Research, analysis and physical attendance at public meetings and community events requires considerable effort. But contributions from readers and advertisers, however big or small, go a long way to helping us deliver positive, open and honest journalism for this community.
Please consider supporting South Grey News with a donation in lieu of a subscription fee and let us know that our efforts are appreciated. Thank you.