August 02, 2022
Volunteers further the protection of the Trumpeter Swans at the Chatsworth Marsh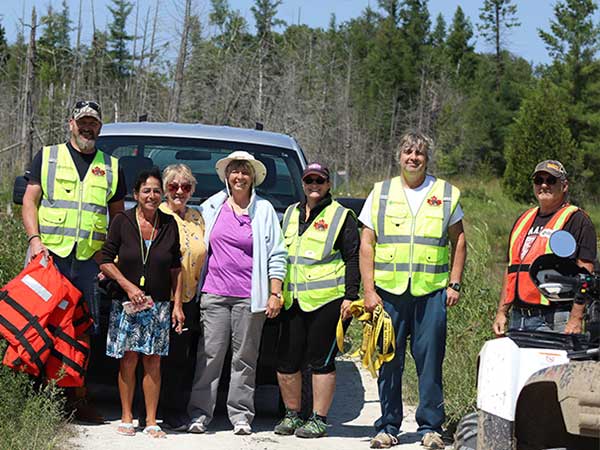 BY ANGIE MILAN — On July 10, Grey Sauble Conservation Authority and the Dufferin Grey ATV Club worked together to help further the protection of the Trumpeter Swans at the Chatsworth Marsh.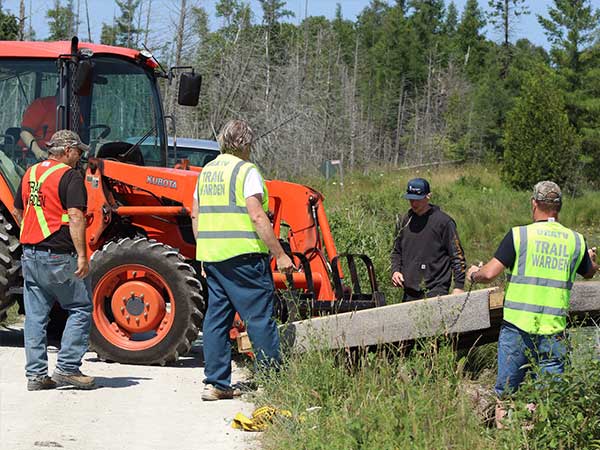 Dave Ernest, President of the DGATV/director of OFATV District 9, built the platform and delivered it and installed the platform in the marsh on July 29 — all in effort to deter the Swans from preening on the berm trail which has been dangerous for the Trumpeters.
Many thanks to Dave of the DGATV, Grey Sauble Conservation Authority, Chatsworth Angels (Viola, Chris, Angela, Phyllis), and Dianne Horvath, all of whom played an important part in promoting safety for the Trumpeters Swans nesting and growing there.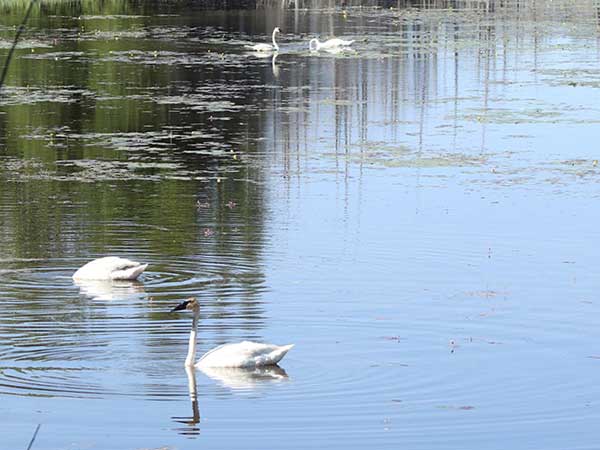 It is wonderful to see so many community groups seriously wanting to protect the Trumpeter Swans in this area. Our sincerest thanks to all involved.
---
At South Grey News, we endeavour to bring you truthful and factual, up-to-date local community news in a quick and easy-to-digest format that's free of political bias. We believe this service is more important today than ever before, as social media has given rise to misinformation, largely unchecked by big corporations who put profits ahead of their responsibilities.
South Grey News does not have the resources of a big corporation. We are a small, locally owned-and-operated organization. Research, analysis and physical attendance at public meetings and community events requires considerable effort. But contributions from readers and advertisers, however big or small, go a long way to helping us deliver positive, open and honest journalism for this community.
Please consider supporting South Grey News with a donation in lieu of a subscription fee and let us know that our efforts are appreciated. Thank you.