February 13, 2023
Pet story of the week: meet Keesha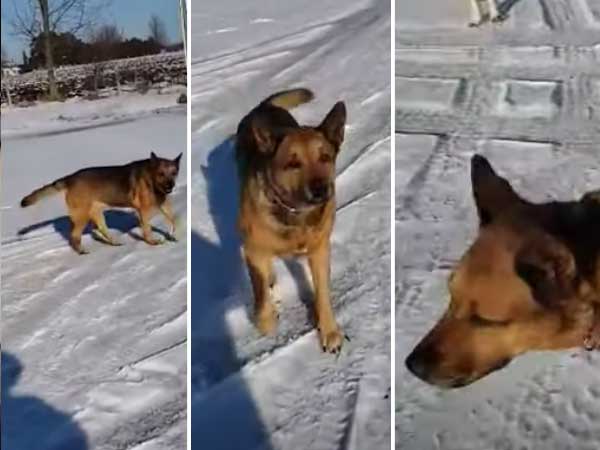 SPONSORED CONTENT — Last week, the Grey Bruce Animal Shelter (GBAS) was saddened to say good-bye to Jango, who was in such rough shape when he arrived that they had no choice but to provide him with a humane end. This week, they are happy to report on another dog that arrived at the shelter in very sad shape around the same time. Keesha is a 14-year-old Husky Cross and when she arrived at the shelter, she could barely stand, was collapsing on even the shortest walks, was drinking buckets of water and it was going straight through her and she was clearly in pain.
Happily, in consultation with their vet, they were able to get her on medication to ease her pain and help with some of her other problems. One of the shelter's great volunteers took her home to foster so she could be monitored more closely and get let out whenever she needed to go out.
Keesha has surprised everyone by becoming quite mobile and very happy. She even tackled some stairs the other day, though that is being discouraged. She loves playing with her fur sisters and going on hikes to the barn with her foster parents. Since she has settled in so well, Keesha will stay with this family for as long as she has... Such a happy story for this really sweet old girl who is clearly still young at heart.
Largely volunteer-based, the GBAS receives no financial assistance from any level of government and is 100% funded by adoption fees, private donations and fundraising events. The shelter is located at 457437 Concession Rd 8 S, Municipality of Meaford.
Although COVID-19 protocols have been relaxed, the GBAS is continuing to arrange animal visits by appointment. It allows volunteers/staff to spend enough time with prospective adopters as well as people surrendering animals. Face masks are optional.
For further information regarding surrenders, adoptions, donations and volunteering, please visit the shelter at grey-bruceanimalshelter.com or Facebook at Friends of the Grey Bruce Animal Shelter or Instagram at Grey Bruce Animal Shelter.
---
At South Grey News, we endeavour to bring you truthful and factual, up-to-date local community news in a quick and easy-to-digest format that's free of political bias. We believe this service is more important today than ever before, as social media has given rise to misinformation, largely unchecked by big corporations who put profits ahead of their responsibilities.
South Grey News does not have the resources of a big corporation. We are a small, locally owned-and-operated organization. Research, analysis and physical attendance at public meetings and community events requires considerable effort. But contributions from readers and advertisers, however big or small, go a long way to helping us deliver positive, open and honest journalism for this community.
Please consider supporting South Grey News with a donation in lieu of a subscription fee and let us know that our efforts are appreciated. Thank you.