November 01, 2023
OPP advise drivers to go drive according to weather after responding to 26 collisions in a 29 hour period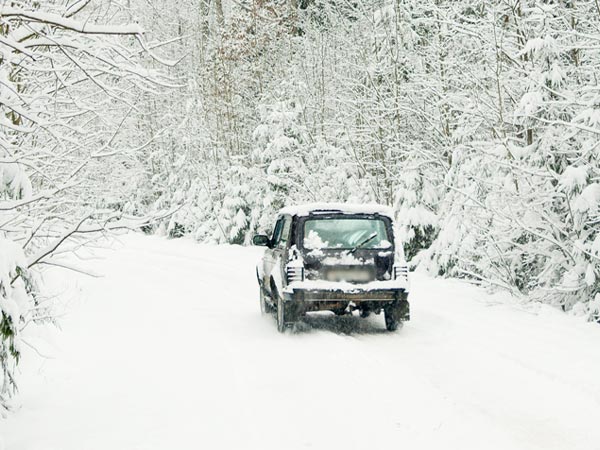 Grey Bruce OPP responded to 26 collisions over a 29-hour period between October 31, 2023, and November 1, 2023.
Between October 31, 2023, at 6:33 a.m., and October 31, 2023, at 9:44 p.m., the Grey Bruce OPP responded to 13 motor vehicle collisions. Four of the collisions involved a deer and four of the collisions were road/weather related.
Between November 1, 2023, at 5:26 a.m. and November 1, 2023, at 11:10 a.m., the Grey Bruce OPP responded to 13 more motor vehicle collisions. One of the collisions involved a deer and six of the collisions were road/weather related.
Many of the other collisions were between two vehicles and drivers not driving according to road conditions may have been a factor.
The OPP want to provide the public with some winter driving tips:
Have winter tires installed on your vehicle. Winter tires can improve traction in snow and icy conditions.
Plan-ahead and check the weather. Use Ontario 511 (511on.ca) to check road conditions.
Property clean snow and ice from your windows, lights, mirrors and roof. This will assist with visibility and help avoid having ice and debris falling off your vehicle.
Drive accordin g to the conditions. Many collisions on our roadways occur because drivers are travelling too fast for the road conditions.
Steer gently on curves and in slippery conditions. Hard braking, quick acceleration and sudden gear changes can cause you to skid.
Give other vehicles room to stop. Leave adequate room between you and other vehicles.
Have an emergency kit in your vehicle that includes warm clothing, a shovel, booster cables, high energy food, flashlight, matches and a candle.
OPP advise that if you see snow, go slow.
---
At South Grey News, we endeavour to bring you truthful and factual, up-to-date local community news in a quick and easy-to-digest format that's free of political bias. We believe this service is more important today than ever before, as social media has given rise to misinformation, largely unchecked by big corporations who put profits ahead of their responsibilities.
South Grey News does not have the resources of a big corporation. We are a small, locally owned-and-operated organization. Research, analysis and physical attendance at public meetings and community events requires considerable effort. But contributions from readers and advertisers, however big or small, go a long way to helping us deliver positive, open and honest journalism for this community.
Please consider supporting South Grey News with a donation in lieu of a subscription fee and let us know that our efforts are appreciated. Thank you.