May 16, 2023
OPP utilizing eye in the sky over the long weekend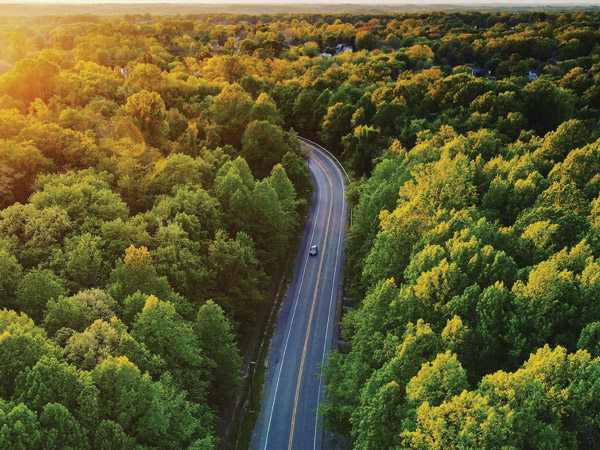 Members from the Grey Bruce Ontario Provincial Police (OPP), West Region Traffic Incident Management and Enforcement Team (TIME) and OPP Aviation Services will be conducting traffic enforcement using patrols from the sky this long weekend.
OPP will continue their regular enforcement efforts, but with the added eye in the sky, enforcement efforts involving our Aviation Unit will specifically target speeding, stunt driving and aggressive driving.
The Grey Bruce OPP have already seen nine stunt drivers this year to date, and as the weather improves, and summer comes into full swing, so does traffic on our roadways.
Motorists travelling to destinations are reminded to always follow all traffic laws, and plan for unexpected delays. Those caught driving 40 kilometres per hour or more over the speed limit on roads with a speed limit of less than 80 kilometres per hour, OR those caught driving 50 kilometres per hour or more over the speed limit on roads with an 80 kilometre per hour or more speed limit may face stunt driving charges.
Drivers charged with stunt driving are subject to:
an immediate 30-day driver's licence suspension
an immediate 14-day vehicle impoundment at roadside (whether it is your vehicle or not)
upon conviction a minimum fine of $2,000 and a maximum fine of $10,000
upon conviction a jail term of up to six months
a post-conviction licence suspension of:
a minimum of one year and a maximum of three years for the first conviction
a minimum of three years and a maximum of 10 years for a second conviction
a lifetime suspension, reducible after 10 years under certain criteria, for a third conviction
a lifetime suspension, non-reducible, for a fourth and subsequent convictions
six demerit points
a mandatory driver improvement course, upon conviction
The Grey Bruce OPP are wishing everyone a happy and safe long weekend! Let's all continue to play our part in contributing to road safety.
---
At South Grey News, we endeavour to bring you truthful and factual, up-to-date local community news in a quick and easy-to-digest format that's free of political bias. We believe this service is more important today than ever before, as social media has given rise to misinformation, largely unchecked by big corporations who put profits ahead of their responsibilities.
South Grey News does not have the resources of a big corporation. We are a small, locally owned-and-operated organization. Research, analysis and physical attendance at public meetings and community events requires considerable effort. But contributions from readers and advertisers, however big or small, go a long way to helping us deliver positive, open and honest journalism for this community.
Please consider supporting South Grey News with a donation in lieu of a subscription fee and let us know that our efforts are appreciated. Thank you.