December 19, 2022
An open letter to Grey Highlands Council regarding the development at Talisman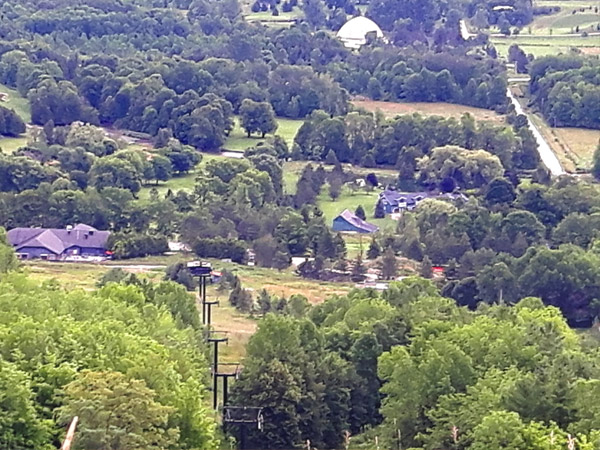 An open letter to Grey Highlands Council,

I write to you today after learning that the initial development plans for the Talisman lands include 500 new homes to be constructed. I have also been witnessing the ongoing expansion of Markdale.

Today I also worked in the Markdale hospital, admitting patients that are too ill or too frail to go home. Today, like every other day in the Markdale Hospital since I have worked there, we had more patients than beds, in fact today we had four patients in the emerg waiting for admission…. And we only have four beds in the emerg. In this scenario overworked emerg nurses (the emerg has been at over capacity for months) are basically working double time, with no end in sight as recruitment continues to be challenged by these conditions, and we seem to lose nurses faster than replacements can be found. We are not alone in this crisis, but we can plan for a better future.

Currently we have 11 beds available in Markdale. The new hospital has 8. And new homes are being built at an alarming rate. The numbers simply do not make sense.

We need a sober second look at the development potential of our municipality. If this current trend continues, the health care available in our community will definitely decline. There are too many patients and not enough providers, even before all the expansion underway and proposed.

There are some calling for a secondary plan for the Talisman and Kimberley region. I support this idea. But more broadly, the services in our municipality must match the demand. They currently, and firmly, do not. And I urge you to consider this in your decisions. The literal health of the people of Grey Highlands depends on it.

If you would like more information about the current health care crisis in our region I would be happy to discuss.
I work at the Markdale Hospital, the Flesherton Family Clinic, and the Markdale CHC.

Sincerely,

Erica Ferguson
--
Erica Ferguson MD, CCFP
(she/her)
Grey Bruce Regional Health Services - Markdale
---
At South Grey News, we endeavour to bring you truthful and factual, up-to-date local community news in a quick and easy-to-digest format that's free of political bias. We believe this service is more important today than ever before, as social media has given rise to misinformation, largely unchecked by big corporations who put profits ahead of their responsibilities.
South Grey News does not have the resources of a big corporation. We are a small, locally owned-and-operated organization. Research, analysis and physical attendance at public meetings and community events requires considerable effort. But contributions from readers and advertisers, however big or small, go a long way to helping us deliver positive, open and honest journalism for this community.
Please consider supporting South Grey News with a donation in lieu of a subscription fee and let us know that our efforts are appreciated. Thank you.