June 10, 2021
MPP Walker announces natural gas expansion in Neustadt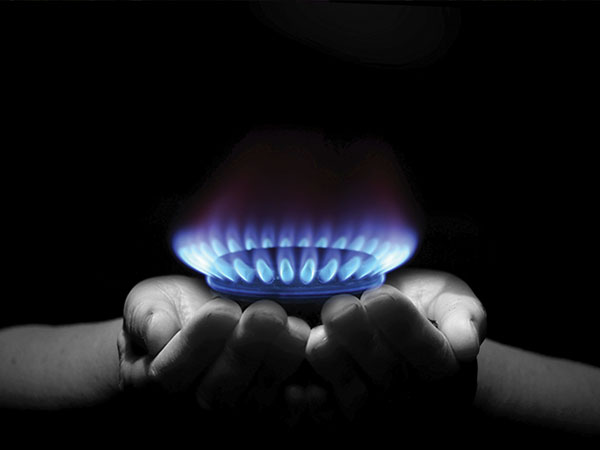 On June 9, Bill Walker, MPP for Bruce-Grey-Owen Sound and Associate Minister of Energy, announced that approximately 219 homes and businesses in Neustadt will be able to connect to natural gas for the first time thanks to the province's Natural Gas Expansion Program.
Under Phase 2 of the program, Ontario will allocate $5,128,997 to support new connections to the natural gas distribution system and help make life more affordable in Bruce-Grey-Owen Sound.
"Our government is making good on its promise to deliver affordable energy and expand natural gas pipelines to more communities," said MPP Walker. "Access to natural gas will help more families and businesses find energy savings, while promoting economic development and job creation across Bruce-Grey-Owen Sound."
The Ontario government is expanding access to natural gas across the province to help keep the cost of energy low for families, businesses and farmers. Phase 2 of the Natural Gas Expansion Program will allocate more than $234 million to support approximately 8750 connections in 43 rural, northern and Indigenous communities.
"As part of our government's plan to make life more affordable, we prioritized broad distribution across Ontario to help as many homes and businesses keep the cost of energy low, support jobs and attract new investment," said MPP Walker. "With Phase 2 of the Natural Gas Expansion program, we're putting people first and ensuring Ontario remains open for business. This will be a game-changer for these 43 communities."
The average household could save between $250 to $1,500 per year in energy costs by switching to natural gas from costlier fuel sources. Businesses are expected to save up to 30 per cent per year on energy costs.
"We're thrilled that through Ontario's Natural Gas Expansion Program, Enbridge Gas will bring much needed and wanted natural gas in the most affordable way to more communities across Ontario, including this one," said Cynthia Hansen, Executive Vice President & President, Gas Distribution & Storage, Enbridge Inc. "Natural gas is the most economic way to heat buildings and water, and we are excited to work with local officials and the community to move this project forward, so residents can benefit from the cost savings, and local businesses can be more competitive."
Construction for projects under Phase 2 will begin as soon as this year, with all 28 expansion projects expected to be underway by the end of 2025.
Phase 2 of the Natural Gas Expansion Program will allocate more than $234 million to support 28 new natural gas expansion projects from 2021 to 2026.
Since its launch in 2019, Phase 1 of the Natural Gas Expansion Program has supported projects that are forecasted to connect over 9,000 customers, in 16 communities, to natural gas.
Phase 1 and 2 projects are funded through a $1-per-month charge to existing natural gas customers.
---
At South Grey News, we endeavour to bring you truthful and factual, up-to-date local community news in a quick and easy-to-digest format that's free of political bias. We believe this service is more important today than ever before, as social media has given rise to misinformation, largely unchecked by big corporations who put profits ahead of their responsibilities.
South Grey News does not have the resources of a big corporation. We are a small, locally owned-and-operated organization. Research, analysis and physical attendance at public meetings and community events requires considerable effort. But contributions from readers and advertisers, however big or small, go a long way to helping us deliver positive, open and honest journalism for this community.
Please consider supporting South Grey News with a donation in lieu of a subscription fee and let us know that our efforts are appreciated. Thank you.