August 22, 2023
Grey County taking local priorities to AMO Conference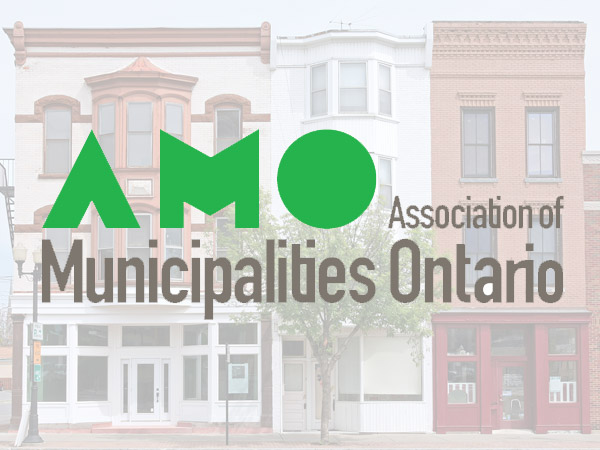 Grey County Warden Brian Milne has joined more than 2,000 participants at the annual Association of Municipalities of Ontario (AMO) 2023 Conference from August 20-23 in London. The conference is a time for municipal leaders to come together and discuss priorities, shared challenges, and innovations. The conference also has opportunities for municipalities to meet with provincial ministries and government officials to ask questions and bring attention to key local issues.
Grey County had four delegation meetings this year, all taking place on August 21. In the morning, County delegates will meet with the Ministry of Health to discuss home and community care services and costs of ambulances.
In the afternoon, the delegation discussed appointments of Justices of the Peace for our region and will be joined by representatives of Bruce County. The local Provincial Offences Court is shared by the two counties and there have been no new Justices appointed in our region for several years. This is impacting the effectiveness of the court and causing delays.
The next meeting was with the Ministry of Labour to discuss paramedics and occupational stress injuries, such as post-traumatic stress disorder. The delegation will be advocating the province to support new research around the problem so services across Ontario can help prevent these injuries and better treat paramedics who are suffering.
The final County delegation was with the Ministry of Long-Term Care to discuss the Rockwood Terrace redevelopment project. The delegation will be advocating for construction subsidies for the 128-bed project, which was recently estimated at $96.7 million.
Grey County will also be supporting a City of Owen Sound delegation with the Ministry of Health about physician recruitment and Warden Milne will participate in additional meetings as a member of the Western Ontario Warden's Caucus.
Outside of delegations, participants will be busy learning about key conference topics such as housing, homelessness, women's leadership, infrastructure, healthcare transformation, and much more. Premier Doug Ford and a number of ministers from his cabinet will also be speaking at the event.
Full program details can be found online at www.amo.on.ca
---
At South Grey News, we endeavour to bring you truthful and factual, up-to-date local community news in a quick and easy-to-digest format that's free of political bias. We believe this service is more important today than ever before, as social media has given rise to misinformation, largely unchecked by big corporations who put profits ahead of their responsibilities.
South Grey News does not have the resources of a big corporation. We are a small, locally owned-and-operated organization. Research, analysis and physical attendance at public meetings and community events requires considerable effort. But contributions from readers and advertisers, however big or small, go a long way to helping us deliver positive, open and honest journalism for this community.
Please consider supporting South Grey News with a donation in lieu of a subscription fee and let us know that our efforts are appreciated. Thank you.