May 10, 2021
Local immigration settlement strategy supported by Grey and Bruce County Councils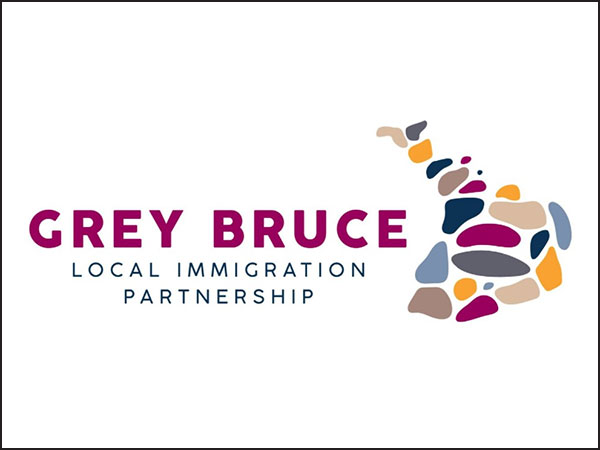 Together, Grey County and Bruce County are supporting a Settlement Strategy, developed by the Grey Bruce Local Immigration Partnership (GBLIP). The strategy was approved at Grey County Council on April 8 and Bruce County Council on April 15.
GBLIP aims to co-create a prosperous and welcoming Grey Bruce that supports a newcomer's journey to move beyond settlement to full community inclusion. Launched in July 2020, the GBLIP — a five-year program funded by Immigration, Refugees and Citizenship Canada — is guided by a Partnership Council, made up of over 50 members from 42 organizations, including staff leaders at Grey and Bruce Counties. Members meet regularly to develop a coordinated, comprehensive and strategic approach to immigration and integration that fits the needs of the communities.
The Partnership Council is advancing the Settlement Strategy 2025, developed from the findings uncovered from community and stakeholder engagement. As part of the five-year funding, community research and stakeholder consultations were conducted to identify seven community priorities: coordination; collaboration; intersectoral inclusive leadership capacity; social connections and capital; employment opportunities and economic integration; access to affordable and suitable housing; and attitudes towards newcomers.
The seven community priorities will be endorsed through four pillars of actionable objectives: Build Capacity, Strengthen Community, Cultivate Prosperity and Foster Inclusion.
The Partnership Council is beginning to act on the Settlement Strategy 2025, now working to identify, select and implement targeted activities to address community priorities.
Local immigration partnerships are designed to improve coordination of services that facilitate newcomer settlement and integration. These partnerships connect stakeholders including municipalities, newcomers, employers, school boards, health centres and networks, boards of trades, professional associations, ethno-cultural and faith-based organizations, and community and social services sectors.
Successful newcomer attraction and integration requires a thoughtful approach. The process involves attraction through facilitating opportunity, retention, and the process ends when individuals feel part of the community.
---
At South Grey News, we endeavour to bring you truthful and factual, up-to-date local community news in a quick and easy-to-digest format that's free of political bias. We believe this service is more important today than ever before, as social media has given rise to misinformation, largely unchecked by big corporations who put profits ahead of their responsibilities.
South Grey News does not have the resources of a big corporation. We are a small, locally owned-and-operated organization. Research, analysis and physical attendance at public meetings and community events requires considerable effort. But contributions from readers and advertisers, however big or small, go a long way to helping us deliver positive, open and honest journalism for this community.
Please consider supporting South Grey News with a donation in lieu of a subscription fee and let us know that our efforts are appreciated. Thank you.