January 20, 2022
Local Chef finds Food Network fame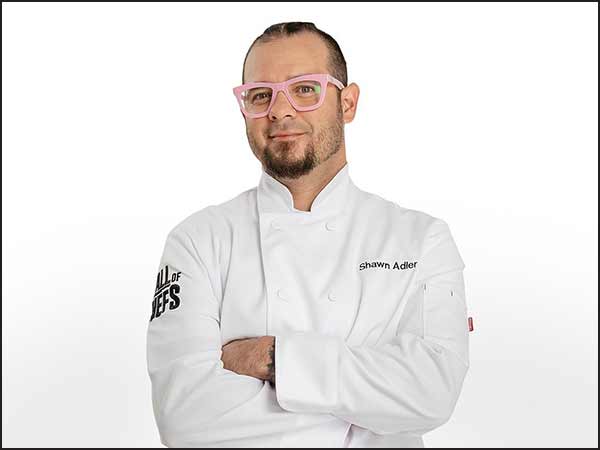 Shawn Adler, Owner and Chef at Eugenia's Flying Chestnut Kitchen will be a judge on the new season of The Food Network culinary competition series Wall of Chefs.
The Food Network describes the show like this:
Wall of Chefs tests the skill and nerves of Canada's home cooks as they battle in the Wall of Chefs kitchen, under the towering shadow of the country's best chefs known as "The Wall."
In each episode, four home cooks will enter the Wall of Chefs kitchen to face-off in three intense rounds of culinary challenges. In the first round, they must prepare their crowd-pleasers, in the second round they will be challenged to create a dish using three staple ingredients from the home fridge of one of the chefs, and in the third and final round, cooks will be inspired by a chef's signature dish to make their own restaurant-worthy creation.
The wall of chefs will offer commentary and expertise throughout the three rounds of the competition while tasting, judging, and eliminating one home cook after each round. The last cook standing will win the $10,000 cash prize and the respect of the wall of chefs.
Adler will make his first appearance on the show this Monday, January 24 at 10pm ET/PT bringing his colourful personality to this incredible panel of judges.
---
At South Grey News, we endeavour to bring you truthful and factual, up-to-date local community news in a quick and easy-to-digest format that's free of political bias. We believe this service is more important today than ever before, as social media has given rise to misinformation, largely unchecked by big corporations who put profits ahead of their responsibilities.
South Grey News does not have the resources of a big corporation. We are a small, locally owned-and-operated organization. Research, analysis and physical attendance at public meetings and community events requires considerable effort. But contributions from readers and advertisers, however big or small, go a long way to helping us deliver positive, open and honest journalism for this community.
Please consider supporting South Grey News with a donation in lieu of a subscription fee and let us know that our efforts are appreciated. Thank you.