July 21, 2022
Local businesses and community leaders come together to support Ukrainian newcomers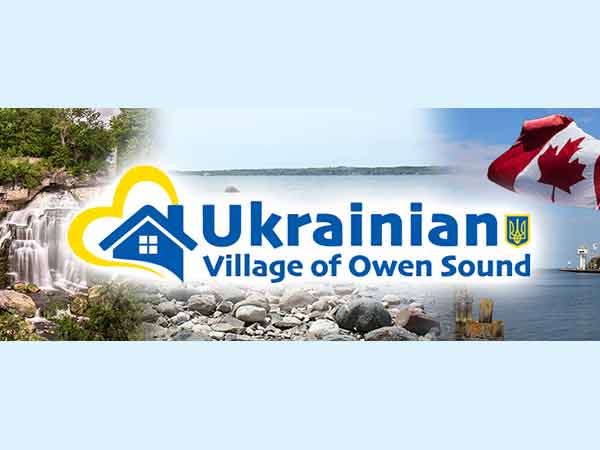 The city of Owen Sound is getting ready to welcome multiple Ukrainian families, thanks to community leaders and organizations in Grey County who are generously dedicating their time, expertise, and funds to The Ukrainian Village.
24/7 Group, Chapman's Ice Cream, and Doidge Building Centres are among a few local businesses and organizations committing to the cause. The goal is to create a safe and welcoming environment for Ukrainians fleeing their homes due to the war. Chapman's signed the lease of the house with the city of Owen Sound. The building known locally as the Rice House is comprised of four apartments and is ideally located within walking distance of amenities such as grocery stores, a pharmacy, banks, the Y centre, public library, playgrounds, and more. Four to six Ukrainian families will be calling Owen Sound home in just a few weeks.
"I was born in Ukraine and still have close family members there, so the current situation there hits close to home. Our community in Grey County is very warm and welcoming. I know it will be a great healing place for families who had to live through this terrible war," says Lesya Chapman, Chapman's Ice Cream.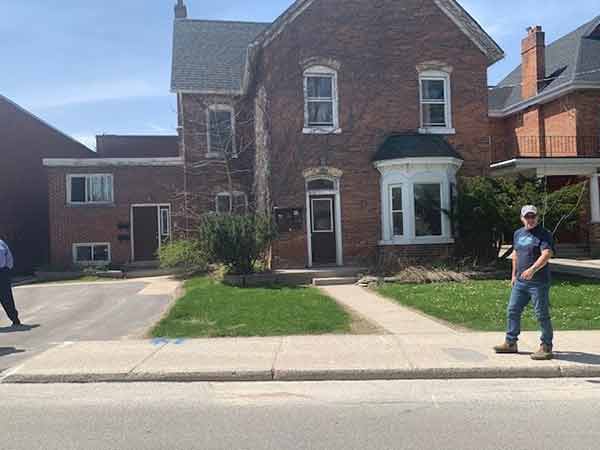 In addition to The Ukrainian Village providing transitional accommodation for up to 24 months, social assistance will be provided to help newcomers get established in their new home and community. Through these services, amenities, and assistance, the families will gradually transition to their own accommodation so that other Ukrainian families can be served.
In order to cover the start up and ongoing costs of The Village, a Go Fund Me campaign was set up in collaboration with the local Rotary Club of Markdale: https://gofund.me/9a2d30f3 Raised funds will go towards utility costs, living necessities, food, transportation, insurance, childcare, subsidized YMCA memberships and more.
To learn more about this initiative please visit: https://www.facebook.com/groups/533958495068952
Email: ukrainianvillageofowensound@gmail.com
---
At South Grey News, we endeavour to bring you truthful and factual, up-to-date local community news in a quick and easy-to-digest format that's free of political bias. We believe this service is more important today than ever before, as social media has given rise to misinformation, largely unchecked by big corporations who put profits ahead of their responsibilities.
South Grey News does not have the resources of a big corporation. We are a small, locally owned-and-operated organization. Research, analysis and physical attendance at public meetings and community events requires considerable effort. But contributions from readers and advertisers, however big or small, go a long way to helping us deliver positive, open and honest journalism for this community.
Please consider supporting South Grey News with a donation in lieu of a subscription fee and let us know that our efforts are appreciated. Thank you.