September 29, 2023
Letter to the Editor: Brightshores Health System — outrage over the Name?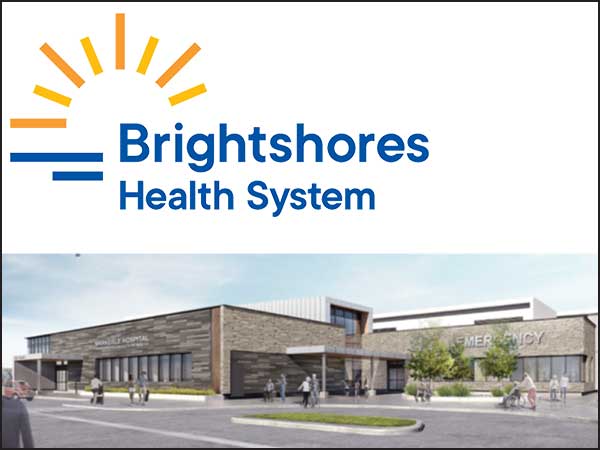 LETTER TO THE EDITOR — Grey Bruce Health Services (GBHS) has recently changed its' name to Brightshores Health System and people in our communities reacted with anger. Social media was flooded with negative, sarcastic and angry comments. People hate the name and are questioning the reasons behind the rebranding, the cost of it, who's idea was it, etc. Many said they will be withholding their donations and some declared "I will never donate to YOUR hospital again."
It is distressing to see this kind of reaction in our community especially when we just celebrated the opening of our beautiful new hospital in Markdale. Whether we like the name or hate it, whether we agree or disagree with the rebranding of GBHS, these are OUR hospitals and we have to support them.
Government does NOT pay for hospital equipment or furniture. Without the fundraising, community support and our many generous donors we would have an empty building instead of the new state-of-the-art hospital in Markdale. So if you're still upset about the ("ridiculous") name, or why the rebranding was done, it's time we get over it. Please remember that the (six) hospitals in Grey Bruce region provide care and healing when we or our loved ones are sick or hurt. They also provide employment to our neighbours, friends, family members, to hundreds of people in our communities whether they're called Grey Bruce Health Services or Brightshores Health System.
Bo Penny, Grey Highlands
---
At South Grey News, we endeavour to bring you truthful and factual, up-to-date local community news in a quick and easy-to-digest format that's free of political bias. We believe this service is more important today than ever before, as social media has given rise to misinformation, largely unchecked by big corporations who put profits ahead of their responsibilities.
South Grey News does not have the resources of a big corporation. We are a small, locally owned-and-operated organization. Research, analysis and physical attendance at public meetings and community events requires considerable effort. But contributions from readers and advertisers, however big or small, go a long way to helping us deliver positive, open and honest journalism for this community.
Please consider supporting South Grey News with a donation in lieu of a subscription fee and let us know that our efforts are appreciated. Thank you.