January 10, 2022
Last but not least, here's a preview of the seventh book in the Grey County Reads contest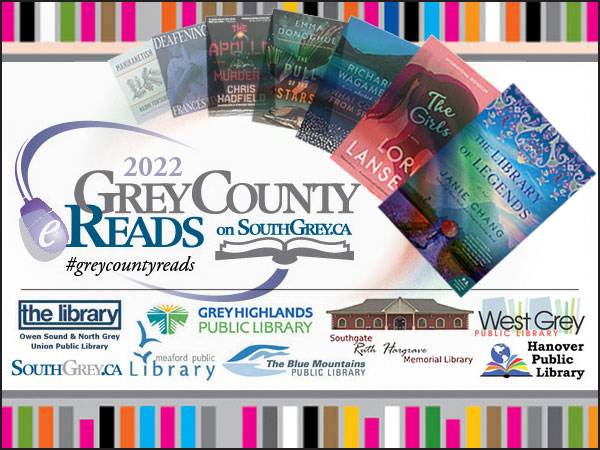 BY SOUTHGREY.CA STAFF — The last book to preview in our 2022 Grey County Reads contest is a collection of works posthumously published in 2021. Richard Wagamese was one of Canada's foremost writers. His unfinished novel, Starlight was a contender in the 2019 Grey County Reads competition.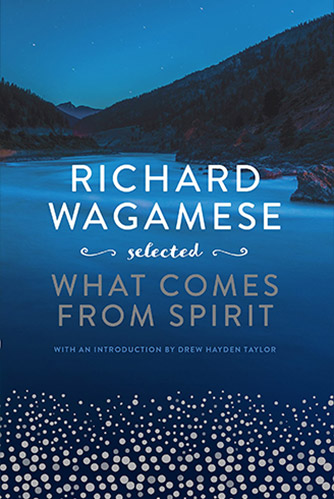 What Comes from Spirit by Richard Wagamese
Following the success of Embers, which has sold almost seventy thousand copies since its release in 2016, this new collection of Wagamese's non-fiction works, with an introduction by editor Drew Hayden Taylor, brings together more of the prolific author's short writings, many for the first time in print, and celebrates his ability to inspire. Drawing from Wagamese's essays and columns, along with preserved social media and blog posts, this beautifully designed volume is a tribute to Wagamese's literary legacy.
Richard Wagamese, one of Canada's most celebrated Indigenous authors and storytellers, was a writer of breathtaking honesty and inspiration. Always striving to be a better, stronger person, Wagamese shared his journey through writing, encouraging others to do the same. He hailed from the Wabaseemoong Independent Nations in Northwestern Ontario. Wagamese was best known for his novel Indian Horse, which won the Burt Award for First Nations, Métis and Inuit Literature in 2013.
Beginning January 17, seven Canadian-authored books will attempt to be the last one standing as readers representing each of the Public Library Boards in Grey County will advocate for them. Synopses explaining several aspects of these books and their appeal will be released weekly, ending in a playoff where, one-by-one books will be eliminated from the competition. A final winner will be declared in April based on votes received by website visitors.
The winning community library will receive $200 worth of books from Speaking Volumes Books and Audio in Flesherton. Three voting participants will also be chosen at random to receive books. So get ready! The fun is about to begin!
---
At South Grey News, we endeavour to bring you truthful and factual, up-to-date local community news in a quick and easy-to-digest format that's free of political bias. We believe this service is more important today than ever before, as social media has given rise to misinformation, largely unchecked by big corporations who put profits ahead of their responsibilities.
South Grey News does not have the resources of a big corporation. We are a small, locally owned-and-operated organization. Research, analysis and physical attendance at public meetings and community events requires considerable effort. But contributions from readers and advertisers, however big or small, go a long way to helping us deliver positive, open and honest journalism for this community.
Please consider supporting South Grey News with a donation in lieu of a subscription fee and let us know that our efforts are appreciated. Thank you.