June 10, 2022
Letter to the editor: Kindness lives and works in long-term care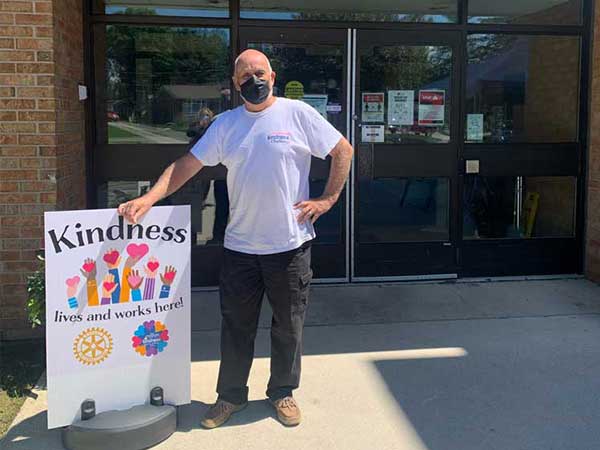 LETTER TO THE EDITOR — For more than two years long-term care homes have faced immense challenges from the pandemic. Residents of our homes have dealt with isolation, fear and worry, sickness, and sadly deaths. Despite these unthinkable challenges, the care providers in our homes continue providing compassion, care, and of course kindness. Long-term care homes have been centres of innovation, courage, and compassion, and we applaud all of the loving staff for the important service they provide. Truly, kindness lives and works here.

June is Seniors' Month in Ontario. To celebrate, the Thornbury-Clarksburg Rotary Club, in partnership with the Grey Bruce Ontario Health Team and the 19 Long Term Care Homes across Grey and Bruce, are recognizing those who live and work in long-term care. As you are passing by long-term care homes throughout the month you will notice the "Kindness Lives and Works Here" banners. This small token is to let everyone know that we treasure our homes, and we are incredibly thankful and appreciative for their role in our communities.
We also challenge individuals and businesses to show their own support for local home by performing acts of kindness or making donations to support the residents and staff. A little kindness can make a big difference and you get a wonderful feeling knowing you have brightened someone's day.
To learn more about the Thornbury Clarksburg Community Kindness Challenge visit www.tcrotary.ca.
---
At South Grey News, we endeavour to bring you truthful and factual, up-to-date local community news in a quick and easy-to-digest format that's free of political bias. We believe this service is more important today than ever before, as social media has given rise to misinformation, largely unchecked by big corporations who put profits ahead of their responsibilities.
South Grey News does not have the resources of a big corporation. We are a small, locally owned-and-operated organization. Research, analysis and physical attendance at public meetings and community events requires considerable effort. But contributions from readers and advertisers, however big or small, go a long way to helping us deliver positive, open and honest journalism for this community.
Please consider supporting South Grey News with a donation in lieu of a subscription fee and let us know that our efforts are appreciated. Thank you.