April 27, 2023
Keeshig Family from Nawash First Nation unsatisfied with Owen Sound Police report on the death of one of their own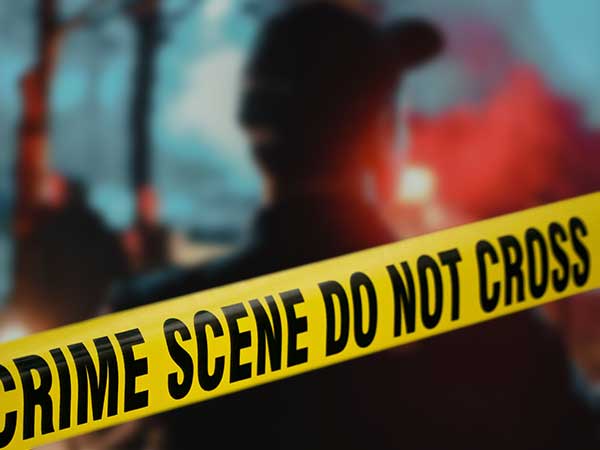 BY DAVID MCLAREN — Just over five years ago, on the evening of March 4, 2018, Jerry Keeshig visited his girlfriend's apartment to see his baby girl. By midnight he was dead from a stab wound to his chest.

The next day the police told a family member that Jerry had stabbed himself, that he had walked almost a kilometer before falling to the pavement, that he was taken to Owen Sound Hospital where he was pronounced dead.
Jerry's family is holding a press conference 10:30 am Friday, April 28 to discuss their misgivings about the OS Police Investigation and Report.
Knowing Jerry as they do — his athleticism, how he was getting his life together, his love for his daughter — the family could not believe what the police were telling them. Eric Jenner (effectively Jerry's stepdad) pressed the Owen Sound Police for four years to get answers through Ontario's Information and Privacy Commission. At first he was ignored. Then, when the Police began sharing, he received only redacted pages and autopsy and crime scene photos. More information from witness interviews came after appeals to the Information and Privacy Commissioner — some of it transcripts of interviews, most of it summaries.
The Report accepts, without argument, what the residents at Jerry's girlfriend's house told Police:
Jerry had come in drunk and got into an altercation with his girlfriend. He grabbed a small kitchen knife and went outside, threatening to stab himself, which he did in front of the house. He then walked down the street, dropped the knife on the ground and continued until he fell onto the roadway about a kilometre away.
The police did find a small, red-handled kitchen knife some way from the house. But it had been "wiped", according to their report, and returned to its sheath.
But even with additions received on appeal, the family still has problems with the report.
The family does not believe that Jerry stabbed himself three times, fatally nicking his heart (according to the autopsy report), wiped the knife down, returned it to its sheath and dropped it on the ground before walking a kilometre to his death.
According to the family, "Someone who wasn't involved in the events of March 4, contacted us to say that they saw the knife early in the evening (about 8:30pm), unsheathed, bloody and on the ground near the residence, some two hours before anyone at the residence called 911."
When the body was found, Jerry was missing a shoe and his brother thought he "looked like he had been beaten up." The Police report says that was likely from attempts to resuscitate him, although it contains no information on resuscitation.
The difficulties the Keeshig family have with the Owen Sound Police investigation are reflected in problems with police investigations into Indigenous deaths reported by media in other cases.
At the press conference, the family will make some recommendations on how the police can improve their investigations into the deaths of Indigenous persons.
It is now just over five years on from this fatal event. The family still has no closure but wants to share their concerns with the public. The family is asking for the investigation into Jerry's death reopened.
When asked for comment, Owen Sound Chief of Police Craig Ambrose said that while this particular case predates his position with the force, he has not been contacted by the family with regards to their concerns and he is waiting to hear what comes out of Friday's press conference. "If new information comes to light in any investigation, we will always be looking into it," said Ambrose.
---
At South Grey News, we endeavour to bring you truthful and factual, up-to-date local community news in a quick and easy-to-digest format that's free of political bias. We believe this service is more important today than ever before, as social media has given rise to misinformation, largely unchecked by big corporations who put profits ahead of their responsibilities.
South Grey News does not have the resources of a big corporation. We are a small, locally owned-and-operated organization. Research, analysis and physical attendance at public meetings and community events requires considerable effort. But contributions from readers and advertisers, however big or small, go a long way to helping us deliver positive, open and honest journalism for this community.
Please consider supporting South Grey News with a donation in lieu of a subscription fee and let us know that our efforts are appreciated. Thank you.