May 23, 2023
Friends of the West Grey Library prepare for June Book Sale in Durham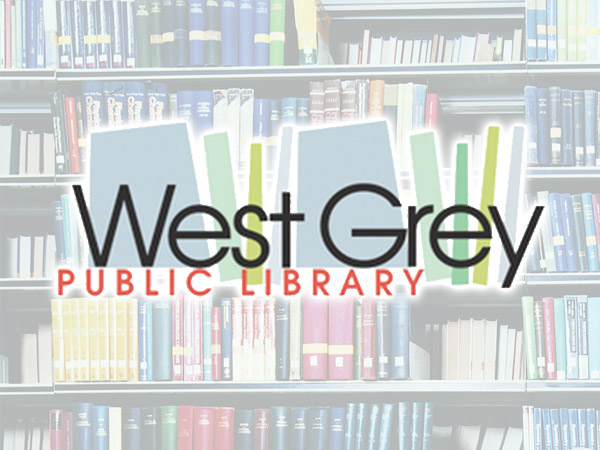 The Friends of the West Grey Library are gearing up for their well-known spring book sale with books or puzzles for your vacation, new gardening or cooking resources, or children's books for the upcoming summer school holiday. This popular event will take place at The Durham Town Hall, starting at 1pm on Friday, June 9th until 7pm and then re-opens on Saturday June 10th for a full day, 9am to 4pm.
Pam Michels, Chair of the Friends of the West Grey Library reports, "We have hundreds of books available, and our members will be on site on both days to help visitors". Book sale items include DVDs, puzzles and books for all ages, both fiction and non-fiction. She advises that visitors arrive early for best selection!
Proceeds from the Sale support programs at all library branches in West Grey. Most recently, the Friends of the West Grey Library have sponsored the Grab and Go Youth Craft Kits, as well as the purchase of popular play away Wonderbooks.
New Friends are always welcome, to help with efforts to enhance the programs and services at West Grey Library.
---
At South Grey News, we endeavour to bring you truthful and factual, up-to-date local community news in a quick and easy-to-digest format that's free of political bias. We believe this service is more important today than ever before, as social media has given rise to misinformation, largely unchecked by big corporations who put profits ahead of their responsibilities.
South Grey News does not have the resources of a big corporation. We are a small, locally owned-and-operated organization. Research, analysis and physical attendance at public meetings and community events requires considerable effort. But contributions from readers and advertisers, however big or small, go a long way to helping us deliver positive, open and honest journalism for this community.
Please consider supporting South Grey News with a donation in lieu of a subscription fee and let us know that our efforts are appreciated. Thank you.