July 20, 2022
Hit and run kills one pedestrian in Eugenia and three others transported to hospital with serious injuries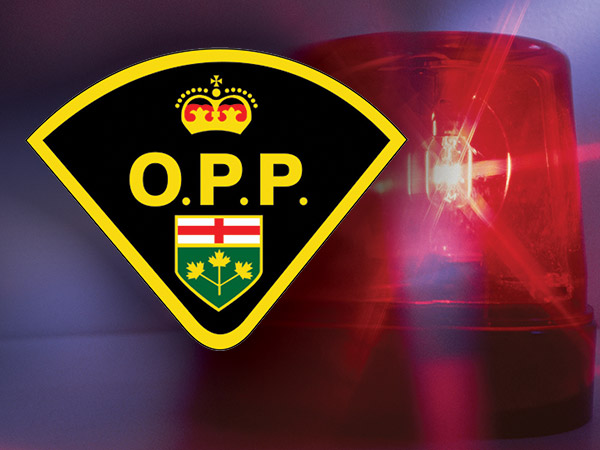 On July 19, 2022, at approximately 10:06 pm, the Grey Bruce Ontario Provincial Police (OPP), Grey Highlands Fire Department, and Grey County Emergency Medical Services (EMS), responded to a report of a collision involving a motor vehicle and four pedestrians on Inkerman Street in the Municipality of Grey Highlands.
One involved pedestrian was pronounced deceased after lifesaving efforts were unsuccessful. Their identity is being withheld pending a next of kin notification.
The other involved pedestrians were transported to hospital to be treated for serious life-threatening, and non-life-threatening injuries.
The involved motor vehicle fled the scene.
Grey Bruce OPP have identified the driver and are continuing the investigation with the assistance of the West Region Traffic Incident Management and Enforcement Team (TIME).
"One lady was found on the road while the other three were thrown into the ditch of our front lawn," said Eugenia resident Sharon O'Sullivan. For many years, O'Sullivan has been an advocate for safer roads in Eugenia, citing uncontrolled speeding along Inkerman and a lack of sidewalks or road shoulders throughout the town. "When I walk my dog and especially on Inkerman, I am literally in the ditch when there are vehicles passing in either direction."
O'Sullivan has passed her concerns on to Grey Highlands Councillor and Police Services Board member Dane Nielsen, in hopes that this tragic event will spark dialogue and lead to solutions to an ongoing problem. "This is a tragic and unnecessary situation that has happened in a small community that has left me physically shaking and mentally extremely concerned for the safety of our small community," she concluded.
On July 20, the Municipality of Grey Highlands released a statement about the incident. "The Grey Bruce OPP are continuing to work with our Traffic Incident Management and Enforcement team to investigate the circumstances surrounding this collision in Grey Highlands. Our thoughts go out to the families of the involved individuals during this difficult time, and we will continue to provide updates as they become available," said Detachment Commander Inspector Paul Richardson. "The Grey Bruce OPP have responded to and investigated several fatal collisions already this year. We cannot stress enough the importance of giving your undivided attention to the road when operating a motor vehicle. We all have a responsibility to contribute to road safety, and the Grey Bruce OPP will continue to work with our traffic safety partners to address these matters."
"Council and municipal staff have the families involved in their thoughts," said Grey Highlands Communications Manager Lindsay Glaizer.
Anyone with additional information regarding this incident is asked to call the OPP at 1-888-310-1122 or online at www.opp.ca/reporting. Should you wish to remain anonymous you can call Crime Stoppers at 1-800-222-8477 (TIPS) where you may be eligible to receive a cash reward of up to $2, 000.
Updates will follow when available.
---
At South Grey News, we endeavour to bring you truthful and factual, up-to-date local community news in a quick and easy-to-digest format that's free of political bias. We believe this service is more important today than ever before, as social media has given rise to misinformation, largely unchecked by big corporations who put profits ahead of their responsibilities.
South Grey News does not have the resources of a big corporation. We are a small, locally owned-and-operated organization. Research, analysis and physical attendance at public meetings and community events requires considerable effort. But contributions from readers and advertisers, however big or small, go a long way to helping us deliver positive, open and honest journalism for this community.
Please consider supporting South Grey News with a donation in lieu of a subscription fee and let us know that our efforts are appreciated. Thank you.